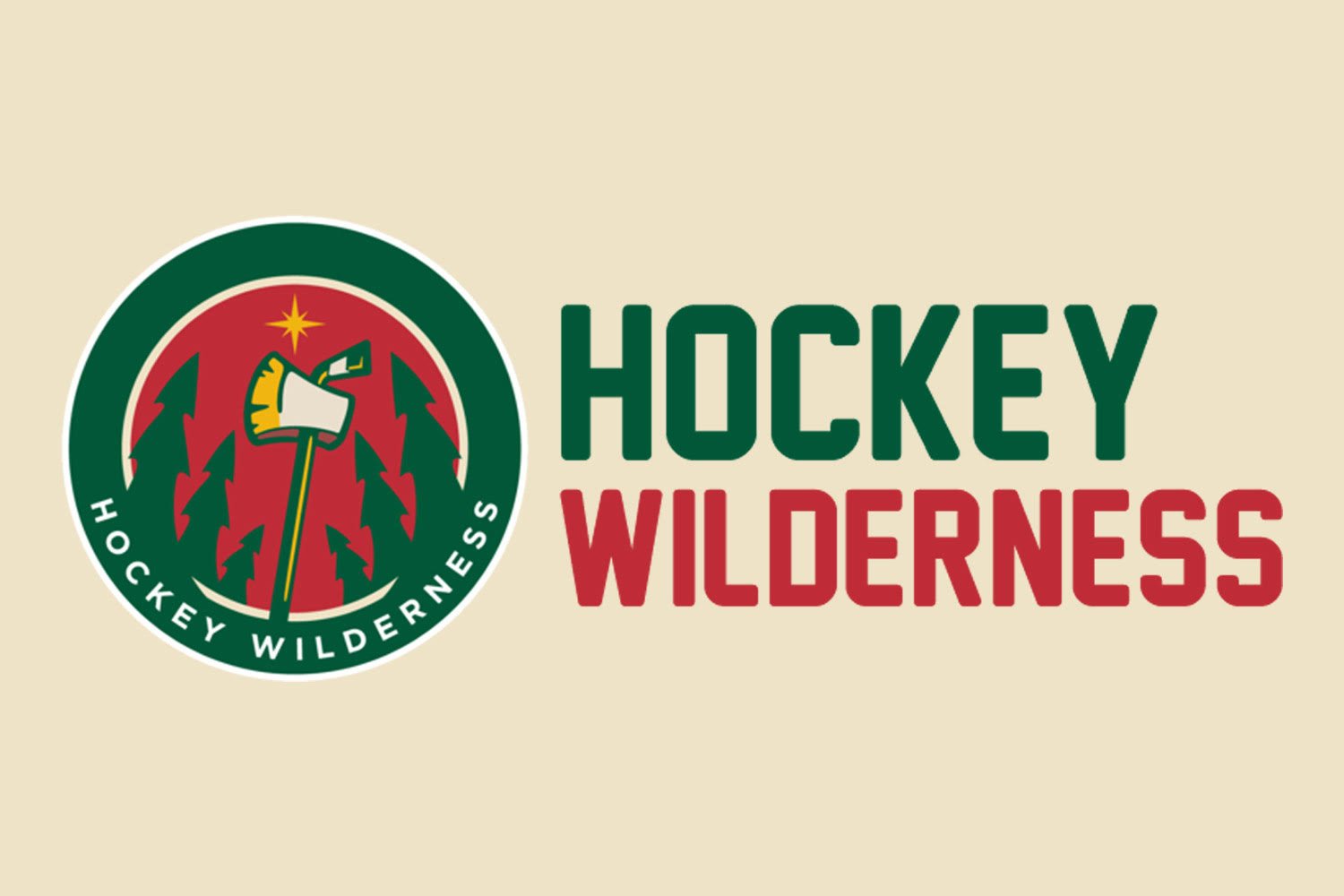 Seriously though, I am not your normal trail guide for your morning daily links, but I will give it a go any ways.
So the Wild won, I'm supposed to be happy, right? I should just shut up and enjoy the season. BUT I just can't let the short-comings of this team not bother me, because they really, really do.
Any ways, in keeping with Wilderness Walk tradition, here is your morning la musica.
Wild News
Fortunate bounce helps Wild beat Canadiens 2-1 - TwinCities.com
More post-game reporting by one of your favorite beat writers.
Unlikely goals by Zucker, Pominville lift Wild to 2-1 win over Canadiens | Star Tribune
It was weird that a team that hurled 35 shots on net only got goals on some of the most unlikely plays.
Pominville's fluky goal lifts Wild to 2-1 victory over Montreal | Star Tribune
Finally Pominville gets off the schneid.
Suter sits out for first time as a Wild player | Star Tribune
Ryan Suter out.
Fluke goals power Wild past the Canadiens, 2-1 | State of Hockey News
Derek Felska recaps last night's game.
Ryan Suter to miss first game with Minnesota Wild, who hope to rule out mumps | FOX Sports
Ryan Suter has his 140-game iron man streak snapped last night.
Four Wild Players To Participate In Pheasant Hunt - Minnesota Wild - News
I am an avid indoorsmen, but Hockey Wilderness knows that we have passionate outdoorsmen and women.
Ranking the Sweaters - Articles - Articles - Articles - Wild Xtra
Talking thread count and style.
Warming House Headlines
Washburn's Butler enjoys playing hockey on Minneapolis co-op team
James Butler doing his part to grow Minneapolis hockey.
Armstrong/Cooper boys' hockey co-op to honor 'Stapes'
Robbinsdale schools co-op and pay tribute to storied coach.
Top Games: Blake puts No. 1 ranking on the line at Proctor/Hermantown
Big early season games in MN girls hockey
MHM Boys Class AA Top Ten 12/3/2014 - Minnesota Hockey Magazine - Minnesota Hockey Magazine
All your Class AA top ranked teams right here from Minnesota Hockey Magazine
MHM Boys Class A Top Ten 12/3/2014 - Minnesota Hockey Magazine - Minnesota Hockey Magazine
In what may be the coolest nickname ever, th
Tip of the Cap
With Jean Béliveau's passing, NHL has lost member of its royal family
Kevin Allen of the USA Today pays tribute to an all-time great. Much respect.
Jean Beliveau honored before Canadiens-Wild game - Yahoo Sports
HOF. The Wild honored the the late Beliveau with a pregame video and moment of silence.
Heartbroken Guy Lapointe on Jean Beliveau: "It's almost like the Montreal Canadiens lost their dad." | Russo's Rants | StarTribune.com
Our guy Guy Lapointe, Wild Director of amateur scouting just had his number raised in the the rafters talks about Beliveau's passing.

Off the Trail
Bortuzzo gets two games for 'late, violent hit' on 'defenseless' Jagr | ProHockeyTalk
After destroying Bortuzzo in the video for such an illegal hit, the NHL gives him two games. Sure, the CBA and supplemental discipline yada yada yada, and all that. This is the garbage that needs to be removed. Martin was already engaged on Jagr so ther was no need to check him unless he was going to "blow him up."
Los Angeles Kings re-sign defenseman Alec Martinez to six-year extension - ESPN Los Angeles
Score the Stanley Cup winning goal; get paid.
Los Angeles Kings fined $100,000 by NHL for violating terms of Slava Voynov's suspension - ESPN Los Angeles
$100,000 for breaking da rulez.