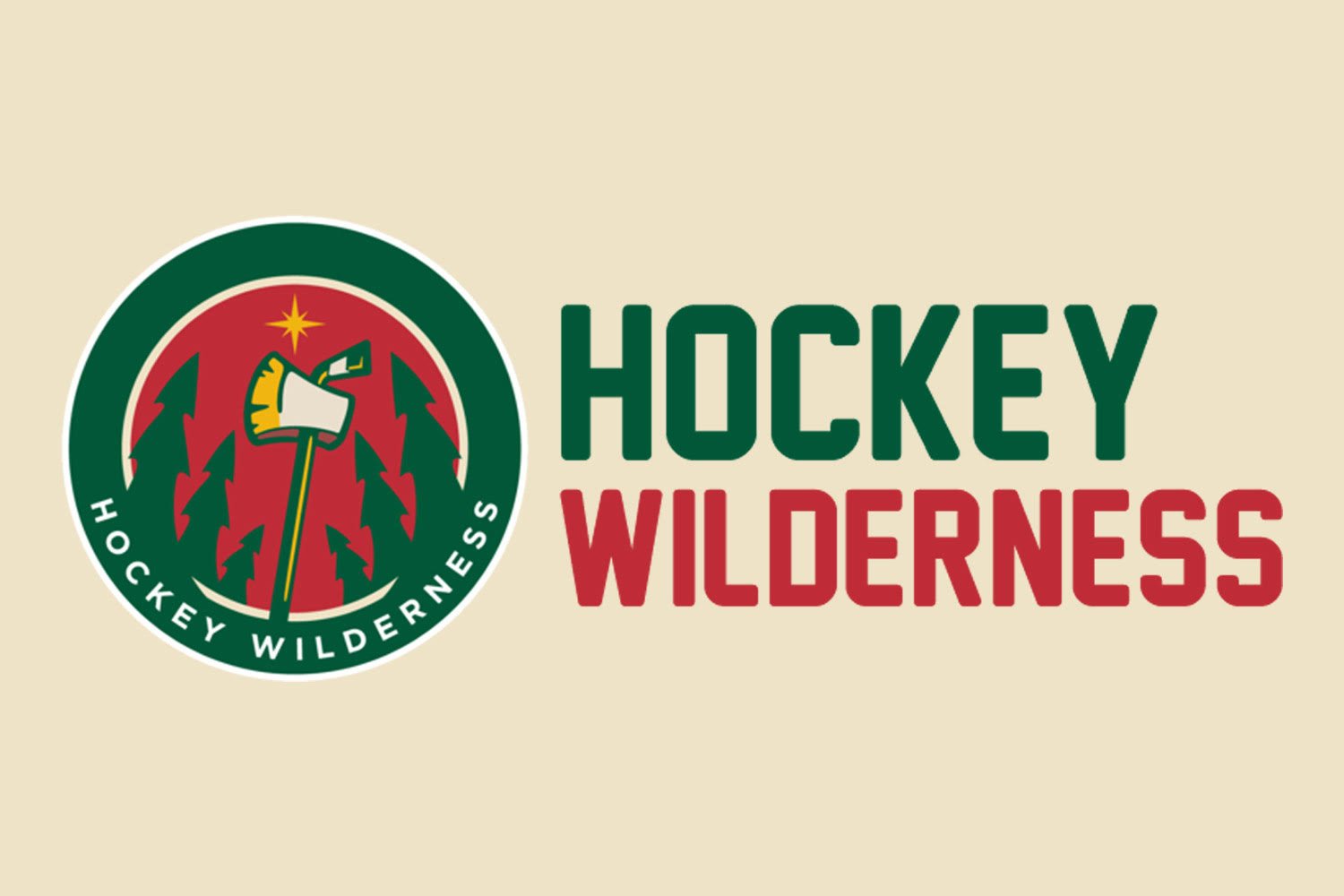 The Calgary Flames came to town yesterday, intent on adding insult to injury. And more injury.
Without center Mikko Koivu, still out with a lower-body injury sustained from the last time these two teams met, and without Jason Zucker due to an illness, the Wild lost defenseman Matt Dumba towards the end of the first period when he left the game with an undisclosed issue. I say "issue" because head coach Bruce Boudreau was less than forthcoming with information regarding Dumba's plight. Perhaps it was an injury sustained during a "unwritten hockey rule" fight against Matt Tkachuk, having to "answer" (again) for his legal but heavy hit on Mikael Backlund from the last game? Was the injury sustained at some other point during the first period? Did he succumb to the illness going around the team? Who knows. What is known, is that the Wild missed Dumba during the second and third, and really missed him when Ryan Suter was serving his five-minute fighting major.
Yes, you read that right. Ryan Suter got in a fight.
Despite the tough loss, as Minnesota Vikings announcer Paul Allen once said, "There are many, many positives to take from this game." The Wild had a lot of great chances, though many of them were denied by some pretty great goaltending from David Rittich. Devan Dubnyk looked pretty good on his end, and the two goals he gave up were not really his fault: a shorthanded two-on-one from Marc Giordano and a Tkachuk goal where Dubnyk was completely screened. Jordan Greenway got his fifth goal of the year. And it was also good to see the Wild stand up for their teammates, with Suter and Matt Hendricks dropping gloves along with multiple scrums after the whistle.
In any case, after a rough and tumble loss to a team that is quickly becoming a hated rival, it will be nice for the Wild to have two-and-a-half days off before facing the San Jose Sharks on Tuesday. They'll likely have Zucker and Koivu back for that one, and (according to Russo) we'll know quite a bit more regarding Dumba's availability on Monday.
A gritty game deserves a gritty meh cover of an Elton John song. Let's rub some salt in our wounds and walk around the league...
Wild News
Calgary comes out on top in 2-1 slugfest over shorthanded Wild - StarTribune.com
When the dust settled from three first-period fights, Calgary came away with a victory over a Wild team missing some key players.
Wham! Boom! Pow! Watch all three Wild-Flames fights from Saturday - StarTribune.com
Tensions ran high Saturday afternoon with the Wild and Flames racking up 36 minutes of penalties in the first period, thanks to three fights.
Wild, Flames settle scores before Calgary wins 2-1 – Twin Cities.com
The chirping started during warm-ups as the Calgary Flames and Minnesota Wild talked trash during their pregame rituals and set the stage for a raucous first period at Xcel Energy Center that was right out of the brawling 1970s.
Greenway seizing on new opportunity with Wild - StarTribune.com
Saturday's second-period goal was Jordan Greenway's fifth of the season and signaled an opportunity capitalized, as the 21-year-old winger made the most of his time alongside Eric Staal and Mikael Granlund.
Chippy, fight-filled game against Calgary ends with no Matt Dumba and a stinging Wild defeat – The Athletic
The visiting Flames felt compelled to take up what they considered unfinished business from the teams' previous meeting. In the process, a rivalry has been ramped up.
Matt Dumba joins Wild's long list of the injured – Twin Cities
The Wild played shorthanded in more ways than one in Saturday's 2-1 loss to Calgary.
Calgary Flames Overcome Minnesota Wild on Matthew Tkachuk's Winner
Matthew Tkachuk scored the go-ahead goal midway through the third period for Calgary, David Rittich made 34 saves, and the Flames beat the Minnesota Wild
On Frozen Pond
Reusse: Steep prices keeping fans away from Gophers' big sporting events - StarTribune.com
Where is everybody? Many Gophers' single-game ticket prices have been sent to the stratosphere by being prorated at a similar price to the fee-attached season tickets.
Off the Trail
Ovechkin may not catch Gretzky, but does it really matter at this point? - TheHockeyNews
Alex Ovechkin's consecutive hat tricks have increased his lead in the Rocket Richard race and furthered his case to be heralded as the greatest goal scorer of all-time, even if his final career total falls short of Wayne Gretzky's record 894 goals.
The Kings have a chance to jumpstart a rebuild if they're willing to endure short-term pain - TheHockeyNews
Los Angeles has several viable trade chips that could be moved out to the highest bidders, and with top odds in the draft lottery looking like a certainty, the Kings could find themselves back in contention sooner rather than later if they take a few steps back.
Five NHL veterans who could be on the move – ProHockeyTalk
Will one of these players be on the move before next week's roster freeze?
Panthers' Weegar gets misconduct penalty after abuse of officials
Florida Panthers defenseman MacKenzie Weegar was on the receiving end of a 10-minute misconduct for abuse of an official after his frustrations boiled over against the Toronto Maple Leafs on Saturday.
Blackhawks mascot roughs up fan in concourse altercation
Taking liberties on a mascot at a sporting event is always a gamble. You can never really know what's going on under the hood, err — headgear.
Take Tommy Hawk, for instance.
Health inspection reports find critical violations at NFL, NHL, NBA, MLB stadiums - 2018 ESPN Outside the Lines
ESPN's Outside the Lines reviewed food-safety inspection reports for all 111 North American pro sports venues. Find your stadium and see how it fared.