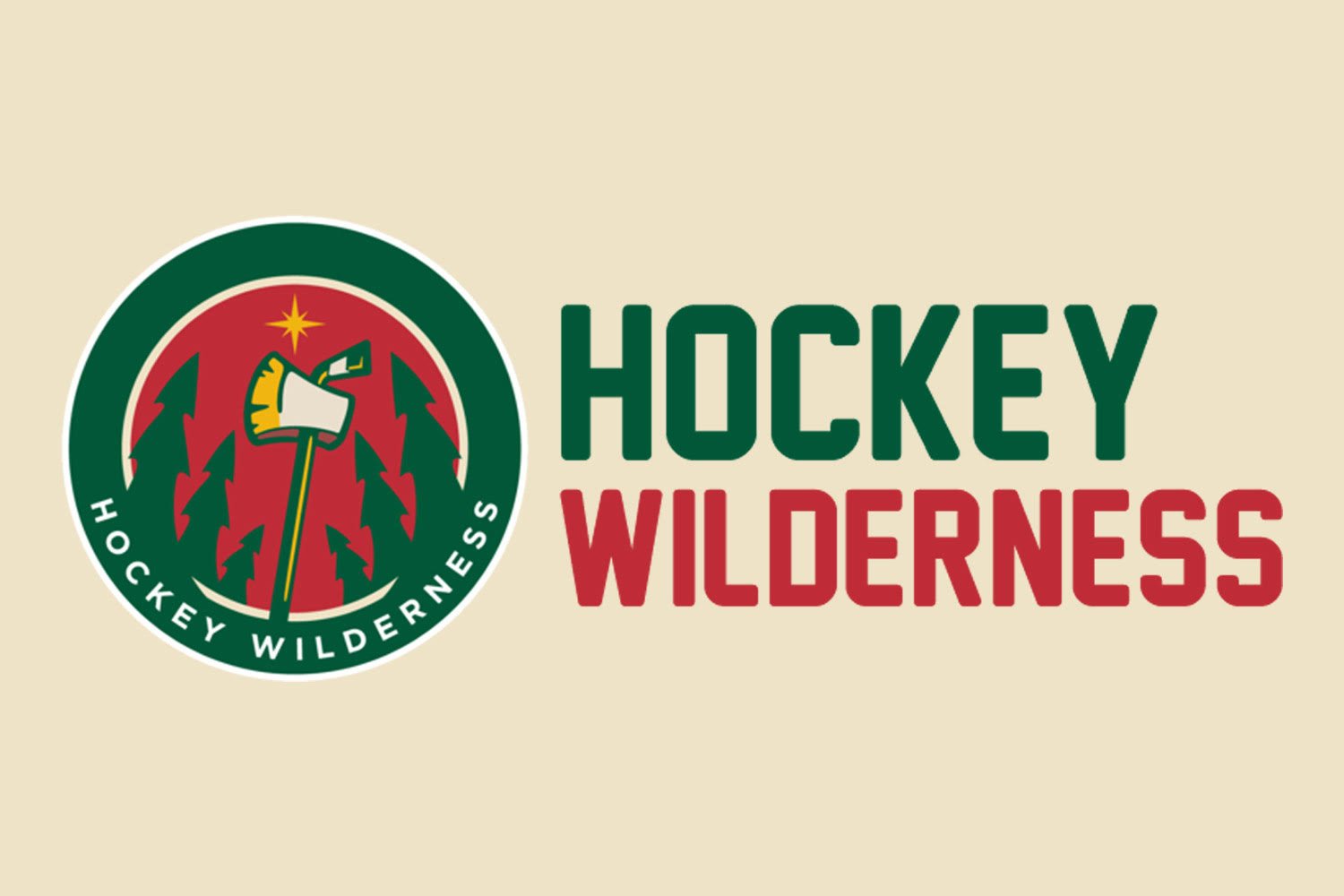 Hey Stefon, guess who scored two goals, including a goal with Devan Dubnyk pulled to force overtime and steal a point from the Predators in Nashville?
Yes, exactly!
Kevin Fiala was the hero for the Wild, scoring twice, and was a hit post away from providing Minnesota a second point in the shootout. Pontus Aberg and Eric Fehr also scored for the Wild, who have earned points in their last 7 games.
Meanwhile, both Dallas and Colorado both won on Tuesday night, meaning the Wild lost a bit of ground on the teams in front of them and behind them. The schedule has been ridiculously difficult lately, and doesn't ease up as the Wild take on the best team in the NHL, the Tampa Bay Lightning, on Thursday as the first of yet another back-to-back.
Locally in the hockey world, Minnesota amps up for the Boys' State Hockey Tournament that starts today, and the Gophers deal with the fallout of a pair of rough-and-tumble games against Arizona State last weekend.
These topics and more in today's walk.
Wild News
For Predators' Granlund, it was a wild week - StarTribune.com
Mikael Granlund's life changed in a hurry, on the ice and off: he was traded for the first time in his career, had a son and played twice vs. his old team. "I don't know if that kind of week is ever going to come up again," Granlund said.
Nashville edges Wild in shootout for second game in a row - StarTribune.com
Kevin Fiala scored twice, including the tying goal.
Predators edge Wild in shootout for second consecutive game - Twincities.com
Wild's Kevin Fiala returns to Nashville just long enough for a game — and to pack his bags - Twincities.com
Tending the Fields
FROM TRYOUT TO FRANCHISE LEADER, BECK MAKES HIS MARK | Iowa Wild
When Colton Beck signed his professional tryout agreement with the Iowa Wild four seasons ago, all he wanted was a shot.
THE WILD WIRE - #20 | Iowa Wild
The Iowa Wild inched a little closer to a postseason berth this past week, securing five of a possible eight points in San Jose, Bakersfield and Ontario (two games).
Tourney Time
State tournament telecast will make history and recall past history - StarTribune.com
Sloane Martin will be the play-by-play announcer for a pair of Class 1A games for Ch. 45, becoming the first woman in boys' state tournament history to work in that role.
75 greatest players of Minnesota high school boys hockey: No. 1 John Mayasich – Twin Cities
With nine state tournament records still under his name, and part of four straight state championships -- not mention an Olympic gold medal -- Eveleth's John Mayasich is No. 1 on the Pioneer Press list of the 75 greatest players to play Minnesota boys high school hockey.
On Frozen Pond
Arizona State player suspended two games for hit on Gophers' Ranta - StarTribune.com
The Gophers' freshman missed most of the second period of Saturday's game for stitches under his chin.
Bracketology: Notre Dame, Minnesota teams are big winners - StarTribune.com
The Fighting Irish moved into a tournament spot, while St. Cloud State, Minnesota Duluth and Minnesota State are in line to be No. 1 seeds.
Gophers hockey freshman Burke out four to six weeks - StarTribune.com
The winger scored six goals with nine assists this year.
All Things Gritty
Flyers prospect Alex Lyon becomes latest goalie with Gritty mask | NBC Sports Philadelphia
Flyers prospect Alex Lyon, who loves scary masks, has become the latest with a Gritty-themed helmet. And it's frightening.
Off The Trail
Final Humboldt player released from hospital
Morgan Gobeil, a defenseman for the Humboldt Broncos who was injured in the tragic 2018 bus crash, was released from the hospital Monday.
Detroit Red Wings' "Terrible" Ted Lindsay: Honoring a Lasting Legacy
Ted Lindsay, one of the Detroit Red Wings' all-time greats died on Monday, March 4, 2019. He was 93.
Wild-Card Roundup: What does the homestretch look like for teams in the race? - TheHockeyNews
There's little more than four weeks before the season comes to a close, and with several teams on the bubble in each conference, the final playoff spots could come down to the wire.
Ranking the proposed rule changes being mulled over in Boca
Here are the mostly insignificant ideas being discussed this week, ranked.
NHL aims to curb 'sucker punches' on unwilling opponents - TSN.ca
The NHL's Department of Player Safety has proposed minor language changes to the rule book to help protect players and pursue potential discipline in the case of a "sucker punch."
NHL Awards Watch - Calder Trophy race officially heating up
Can Jordan Binnington spoil Elias Pettersson's Calder Trophy party? We update the races for every major award.
LeBrun: Will 2019 be the summer of the RFA offer sheet? 'It's something to consider' – The Athletic
We haven't seen an offer sheet in the NHL since Ryan O'Reilly in 2013 but there are a number of intriguing RFAs this summer.
Around the NHL
Reusse: Tampa owner builds NHL powerhouse - StarTribune.com
Since 2015, Jeff Vinik's Lightning has been in the Stanley Cup Final, in the conference finals in two other seasons, and currently is the runaway leader as the NHL's most dominant team.
Cullen, Marleau laughing in face of Father Time as they continue to reach games played milestones - TheHockeyNews
Matt Cullen will become the second American-born player to skate in 1,500 NHL games when he hits the ice Tuesday, but the Penguins old-timer still has a way to go before he catches Maple Leafs veteran Patrick Marleau, who is chasing the king of all games played marks.
The Golden Knights might not be the Pacific Division favorite, but don't sleep on Vegas - TheHockeyNews
The Flames and Sharks are battling it out for top spot in the Pacific Division and considered two of the top Stanley Cup contenders, but don't make the same mistake as last year. Don't overlook the Golden Knights.
Marcus Johansson, Michael Ferland both leave game after wild hit-fight sequence
Early in his fourth game as a Boston Bruin since being acquired by the organization just before the 2019 NHL Trade Deadline, Marcus Johansson was labelled by one of the league's premier power forwards.
Kucherov ties franchise record as Lightning top Jets - TSN.ca
TAMPA, Fla. — Nikita Kucherov tied the Tampa Bay Lightning's single-season points record with a pair of assists to lead Tampa Bay to a 5-2 victory against the Winnipeg Jets on Tuesday night.
Sabres Lose By A Goal After Jason Pominville Rejects His Own Point-Blank Shot
In the third period of Monday night's Oilers-Sabres tilt, with Edmonton up a goal and less than four minutes left on the clock, the puck made its way to Sabres winger Jason Pominville, in the crease, with absolutely nothing to stop him from scoring the tying goal. Nothing, that is, except for his own ridiculous stick: