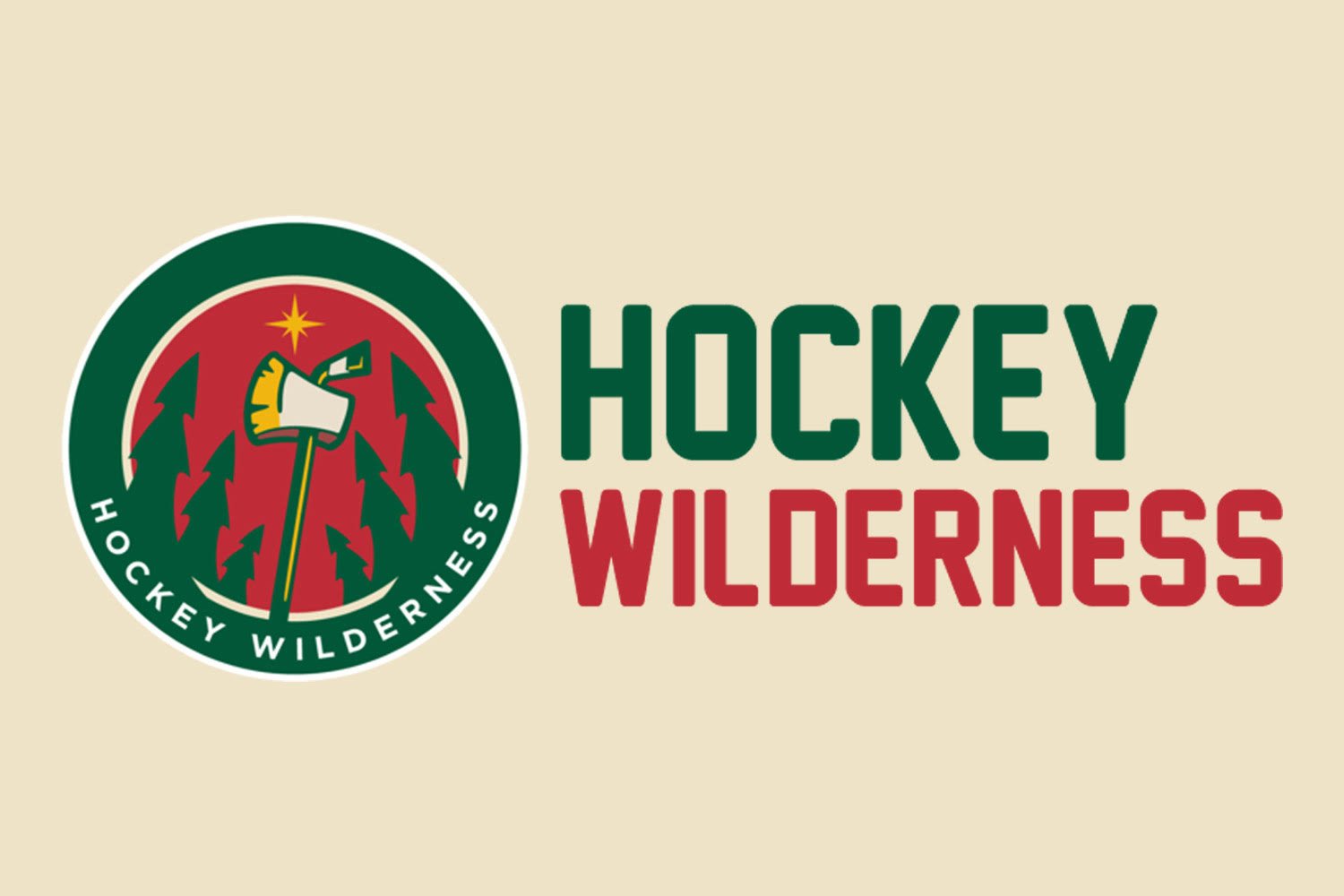 Despite not even being the best player put on waivers by the St. Louis Blues on Wednesday, Nate Prosser was claimed by the Minnesota Wild. Yeah, that Nate Prosser.
Nate Prosser, 28, played 4 years from the Minnesota Wild after being signed from Colorado College as a Free Agent. In 126 games, he scored 3 goals and 18 assists, which is only 2 more points than what Jonas Brodin got in a season where he struggled mightily. Prosser has perpetually been a 6/7 depth defenseman, and he's been lauded for providing "grit", but he adds little benefit to his team in terms of possessing the puck or, as noted earlier, scoring.
In fairness, if you consider that Christian Folin and Mathew Dumba are having the best camps, winning whatever competition there is for the 5th/6th defenseman spots, then this may not be a bad purely depth move. Ger Devine convincingly tried talking himself into it with this Tweet, pointing out that Prosser is at least better than the other veteran options available to the Wild:
Of course, considering coach Mike Yeo's love for Prosser, this was inevitably not going to happen. It looks like Folin or Dumba will be sent down, and the culprit is most likely going to be Dumba, who has had perhaps the most impressive camp among roster hopefuls.
I'll give the Wild brain trust the benefit of the doubt, but it certainly looks like they're going to reward Dumba's stellar camp by bumping him to Iowa for Prosser, and in my opinion, this is a decision that actively makes the Wild a worse team. We'll leave it at that until this all shakes out properly.
On to the Walk.
Wild News
Yeo on Charlie Coyle, Keith Ballard, Jason Zucker and more | Russo's Rants | StarTribune.com- Yeo before the game.
Back with Wild, Prosser caps crazy day with 4-1 loss to old team | Star Tribune- The game.
Wild outmatched in St. Louis, but Yeo learned a lot; Fletcher on the Prosser pickup | Russo's Rants | StarTribune.com- Yeo after the game.
Wild's Charlie Coyle battle-tested now, and he has the scar to prove it - TwinCities.com- Charlie Coyle gets some play in the Pioneer Press.
Hashtag Hockey Podcast ep 31: Wild fantasy hockey preview- New podcast from Bob Spencer and Dan Ginter. Give it a listen, we won't be offended.
Wild fall 4-1 in fight-filled pre-season tilt with the Blues | State of Hockey News- Period-by-period breakdown of last night's game.
Off The Trail
Bobby Ryan signs 7-year blockbuster deal, is actually staying in Ottawa | Puck Daddy - Yahoo Sports- The big news of the day: Bobby Ryan gets locked up by Ottawa. Good for him.
2014-15 NHL Preview: The Contenders- Down Goes Brown | Grantland- Who's going to win the Cup? Find out!
Unique Team Traits: We Expect More From You, Chicago Blackhawks Power Play | The Score- Chicago's Power Play should be pretty OK.
Unique Team Traits: Ken Hitchcock's Style Keeps the Blues From Racking Up Shots | The Score- Bad news if you drafted Vladimir Tarasenko or Paul Stastny in your fantasy league, which I almost did.
Ryan Kesler on 2K Hockey's comeback and being an Anaheim Duck | Puck Daddy - Yahoo Sports- I'll give the guy his due- Ryan Kesler gets it.
2014-15 NHL season preview -- Five players on their last chance - ESPN- Two former Wild players populate this list. Thankfully, neither of them are coming back this year. We hope.
Flyers handling return of Ice Girls in stupidest possible way | Puck Daddy - Yahoo Sports- A heartwarming tale of sexism prevailing over insidious cries for equality. Well done.