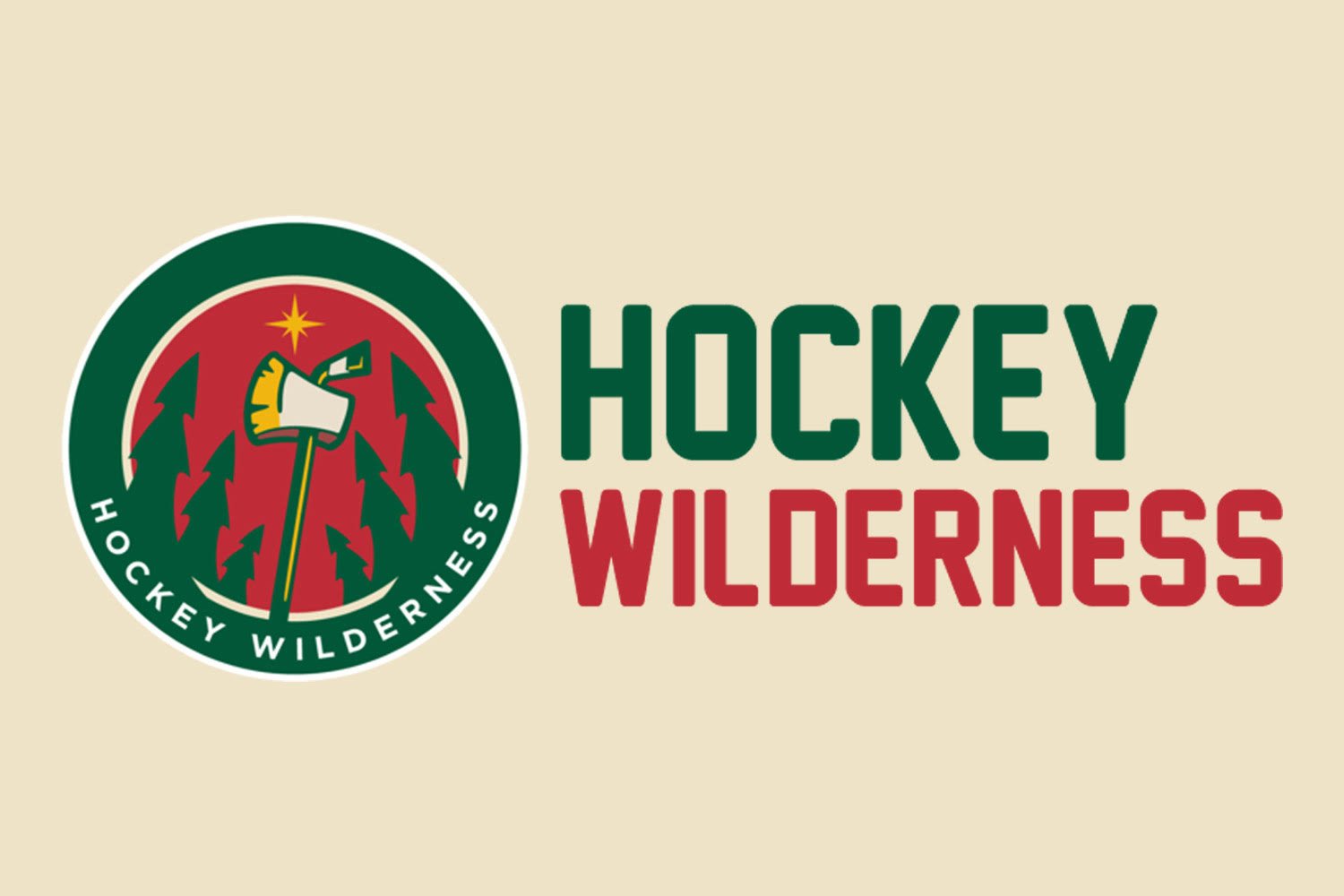 If a tree falls in Hockey Wilderness, and the Wild is on bye week, does it make a sound?
If the Wild's goal was to fail at winning the Cup, and it didn't win the Cup, did it succeed or fail?
If Joel Quenneville walks up to me and says "Don't take advice from strangers," should I take his advice?
Is the Wild's team name a noun or an adjective?
Should the Wild's team name be considered singular or plural?
These are the types of questions that suddenly come up when you take hockey away from Minnesota Wild fans for a few days. We start to look at things in a different way and really question some of life's most basic gifts. With no games on the horizon until Monday, it sure is quiet out here in the Wilderness.
Whose idea was it to do this stupid bye thing anyway?
Now if you'll excuse me, to deal with my severe symptoms of hockey withdrawal, I'm going to go watch Aaron Voros jump out of the penalty box and destroy this Columbus player, circa 2007, on repeat for the next six hours. After I'm done with that, Minneapolis's own Motion City Soundtrack is going to take me through the Walk.
Wild News
Wild's Chris Stewart: Loyalty and work ethic forged by family
Just a heck of a story about Stewie! Knowing a little more about his background makes you respect what he does as a player even more.
The Wild have options in search for forward depth
I'm hearing Jannik Hansen's name frequently all of a sudden...
Minnesota Wild: Calm before the storm
Looking ahead to the rest of the season.
On Frozen Pond
Navy hockey playing in memory of fallen brother
The hockey community always rallies around itself in times of tragedy.
State High School Hockey playoff seedings
Lots of incredible match-ups loom as the high school playoffs get under way.
A college hockey player is allergic to ice
Can't make it up, can you?
Minnesota Hockey: 1931 vs Badgers
A fun blast from the way way way past.
Off the Trail
Kevin Shattenkirk spiked Lightning trade
Yet another reason that GM's are unable to make a deal in today's NHL... The players have SO much power.
Kane records hat trick, Blackhawks beat Coyotes
Ugh! Of course he does. Can't STAND this guy!
Anton Khudobin makes second start in as many months
For those who were clamoring for a new backup for the Wild, things have been rough in this regard for the Bruins this year.