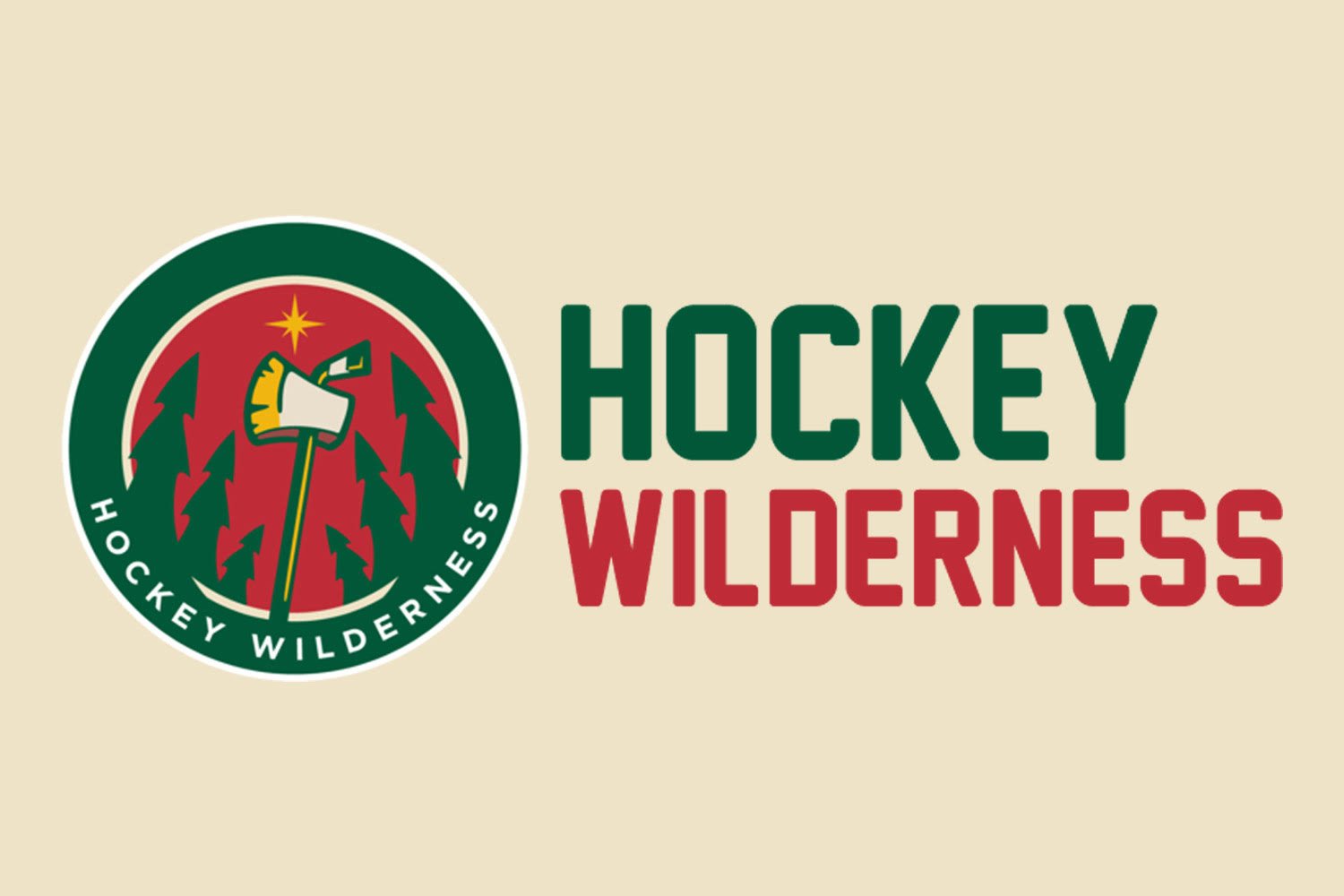 Happy Friyay everyone!
Arbitration. It's sounds like such a scary and harsh word, but in the hockey world it's really just a formality. Arbitration guarantees an agreement on a contract for restricted free agents prior to showing up at camp in the fall. Minnesota Wild defenseman Matt Dumba and winger Jason Zucker filed for salary arbitration yesterday afternoon. The dates for their arbitration hearings are yet to be determined, but will most likely not be needed as teams and players usually settle on a contract agreement before the arbitration hearing. Hopefully, that will be the case for both Dumba and Zucker as they're important players going forward for the Wild.
Taking us through the Walk this morning is the one and only Napoleon Dynamite.
Wild News
Zucker, Dumba file for salary arbitration with Wild - StarTribune.com
The formality is a precursor to a hearing, which is often avoided when the sides reach a contract agreement.
Ask Russo: When will the Wild make a trade? Who are they pursuing? How much will Zucker and Dumba cost? – The Athletic
After a wave of free-agent signings and with several issues still lingering for the Wild, we crack open the mailbag to answer your questions.
Wild to host development camp July 10-15
ICYMI: Minnesota Wild General Manager Paul Fenton today announced the National Hockey League (NHL) club will hold a development camp for team prospects July 10-15 at Xcel Energy Center. Minnesota Wild and Iowa Wild coaches and staff members will lead the on-ice sessions.
Updated 2018-19 Wild depth chart – The Athletic
ICYMI: A look at the Wild's roster, updated throughout the season as transactions go down.
On Frozen Pond
'Godfather of Minnesota hockey' | Free Press | virginiamn.com
EVELETH — The facial scars, the curly hair, the eye brows and the blue eyes all stood out as Eveleth's John Mariucci statue was unveiled in the Big Stick Plaza
Hockey Day Minnesota 2019 dates, teams revealed | West Fargo Pioneer
BEMIDJI, Minn.—The wait is over. The dates and matchups for Hockey Day Minnesota 2019 in Bemidji are set.
Arizona State, Minnesota Duluth, Minnesota State, Clarkson to play 2018 Desert Hockey Classic | College Hockey | USCHO.com
ASU will host the event for the third time in four years and the tournament will feature 2018 national champion Minnesota Duluth, WCHA regular-season champion Minnesota State and ECAC Hockey runner-up Clarkson.
Minnesota Scene: Hamline coach to lead U-18 hockey team at Gretzky Cup - StarTribune.com
Hamline men's hockey coach Cory Laylin was named the head coach of Team USA's Under-18 entry in the Hlinka Gretzky Cup tournament.
Off The Trail
Maple Leafs 'can and will' keep Matthews, Marner, Nylander with Tavares
Sorry Wild fans who think that we will be able to snag one of the young studs via trade. Auston Matthews, Mitchell Marner and William Nylander will remain long-term teammates with John Tavares on the Toronto Maple Leafs, general manager Kyle Dubas said Thursday. Dubas, a guest on the podcast "31 Thoughts," was asked if it was possible to manage the salary cap to keep the Maple Leafs' three young forwards along with Tavares, who signed a seven-year, $77 million contract Sunday.
Weber expected to be out until mid-December for Canadiens
Shea Weber of the Montreal Canadiens is expected to be out until mid-December after having arthroscopic surgery to repair a meniscal tear in his right knee.
Blues 'better team' after offseason acquisitions, Pietrangelo says
ST. LOUIS -- Alex Pietrangelo likes how the St. Louis Blues look after the acquisitions of centers Ryan O'Reilly and Tyler Bozak, forward David Perron and goalie Chad Johnson on July 1."We are a better team," Pietrangelo said Tuesday.
Lou Lamoriello talks New York Islanders and John Tavares signing with Maple Leafs
New York Islanders general manager Lou Lamoriello knows a thing or two about both losing his best forward and turning around a struggling franchise.
Top NHL rookies: Early Calder Trophy candidates for 2018-19 - Sportsnet.ca
It may be early in the summer, but we're already looking forward to what should be a great class of NHL rookies in 2018-19. Here is a look at 17 (very) early Calder candidates.
Jason Botterill has Buffalo on the right track – TheHockeyNews
As the din of free agency begins to soften, it's time to look at the retooling of the Sabres and how their GM has put his franchise in a position to succeed in the future.
Canadiens should set sights on 2019 draft lottery with Weber out until December – TheHockeyNews
As the old saying goes, no news is good news, and you can rest assured no news would've been a whole lot more welcome than what the Montreal Canadiens had to say Thursday concerning Shea Weber.
Even by superstar standards, John Tavares may be underrated. Here's why – The Athletic
When analyzing Tavares' game individually, a strong argument can be made that he's been underrated compared to other superstars in the league to this point in his career.
Lightning still seeking Erik Karlsson, but getting a deal done is 'complicated' – The Athletic
Having missed out on the big fish free agent in John Tavares, Steve Yzerman has given Erik Karlsson another crack.