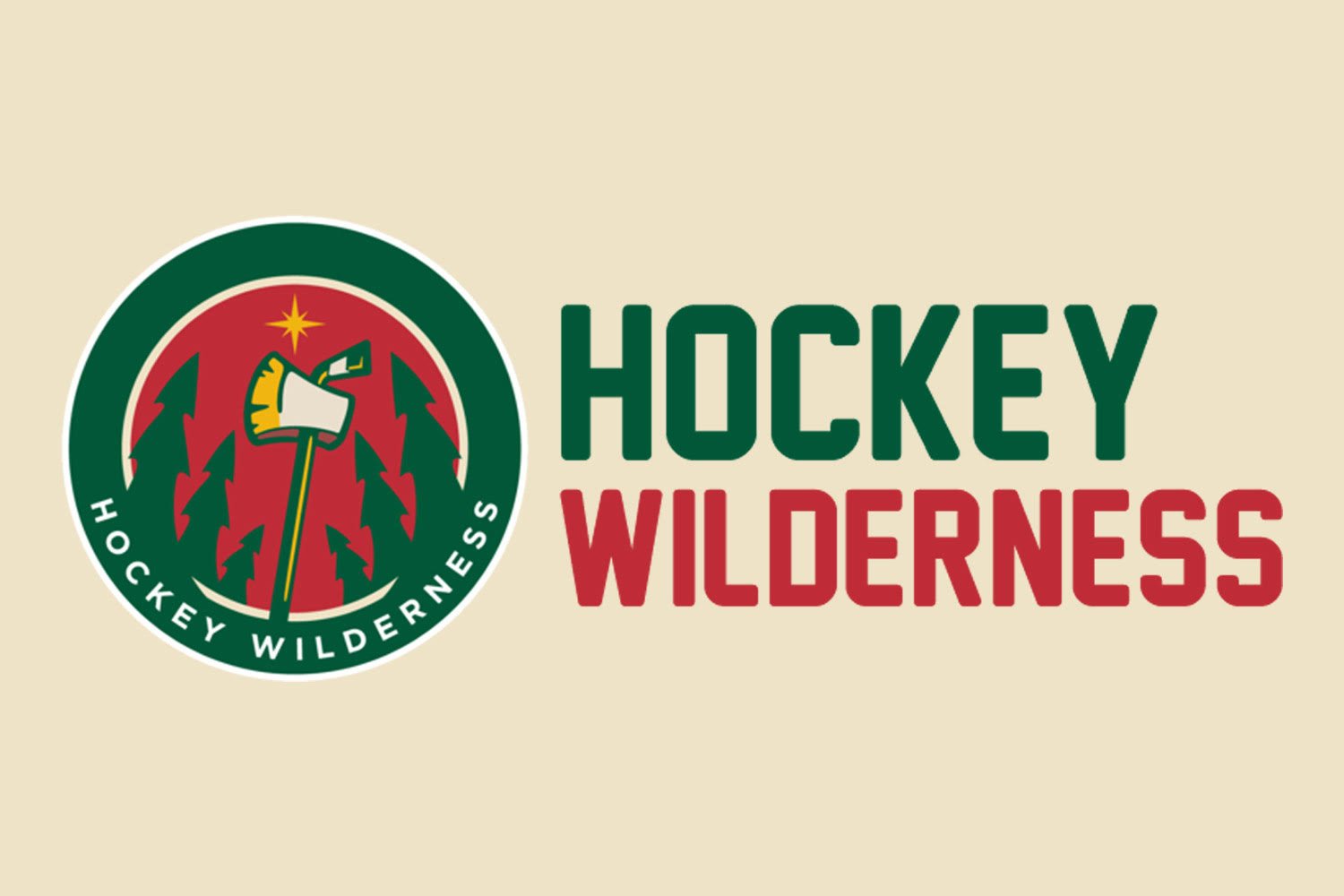 Good morning Wilderness! Sorry about the tardyness on today's Walk. I know some of you are like Pavlov's dog with these things and cannot operate without it. Welcome to the food dish then to you kind folk.
At any rate, today is the day we have all been waiting for. It's a day where hundreds of potential draft prospects will wake up and say to themselves, "Please, not Edmonton." Unfortunately, for a select few that wish will not be granted, and they will be banished to the hockey wasteland known as Oil Country.
As I mentioned above, a few of us from Hockey Wilderness will be down at Tom Reid's tonight, manning the interwebs and bringing you some of the finest hockey talk in town. We will attempt to throw a podcast together as well so keep your eyes on @hwildernesscast on twitter for details. If your so inclined, feel free to stop by and say hello! It's a Hockey Wilderness Draft Party Y'all!
Wild News
Minnesota Wild NHL Draft preview: Forward in first round likely | FOX Sports on MSN
Minnesota has drafted a defenseman with its top pick each of the last three years. With needs changing, the draft's depth falls in line with the Wild's preference of adding a skilled forward on Friday.
NHL rumors: Minnesota Wild seem to be targeting several top free agents - SBNation.com
The Minnesota Wild seem to be interesting in another free agent spending spree.
NHL Rumors: Minnesota Wild targetting Niskanen, Vanek - FanSided
The Minnesota Wild are rumored to be after D Matt Niskanen and W Thomas Vanek.
Wild: One year later, Niederreiter trade one of Fletcher's best - TwinCities.com
On the day he was traded to the Wild, Nino Niederreiter couldn't find a way to watch the NHL draft.
Wild GM Chuck Fletcher senses he's more popular with free agents - TwinCities.com
With much of the Wild's draft preparation already complete, the team's front office has been able to turn its attention to trade talks and free agency.
Fletcher working the phones but says no Wild deal is imminent | Star Tribune
Between a quick jaunt to New York City for Thursday's Board of Governor's meeting and prepping for the NHL draft Friday and Saturday, General Manager Chuck Fletcher has spent the majority of this week with his phone pressed to his ear.
Wild Draft Chat with Michael Russo at 11 A.M. Friday
Join Star Tribune hockey writer Michael Russo to talk about the NHL draft, free agency and anything else related to the Minnesota Wild.
Off the Trail
Scandal alert: Evander Kane favorites Tweet advocating trade to Flyers | Puck Daddy - Yahoo Sports
From Yahoo Sports: Back in the olden days, asking for a trade was a simple, straightforward affair.
Niskanen definitely going to market, agent confirms | ProHockeyTalk
Highly coveted d-man could be the biggest UFA prize of the summer.
Panthers GM: Seventy-percent chance they'll keep top pick | ProHockeyTalk
Other teams seem less than optimistic about moving high selections.
Kesler sweepstakes is only heating up | ProHockeyTalk
... And maybe getting more convoluted to boot.
Report: Jonathan Toews, Patrick Kane may be seeking $12M annually - CBSSports.com
According to TSN's Bob McKenzie, Patrick Kane and Jonathan Toews initial contract request is believed to be in the range of $12 million annually ... each, that would pay for a lot of cab fares.
2014 NHL draft -- Burnside: What to expect at draft - ESPN
This year's NHL draft is likely to be a heady, tumultuous time marked by big-name trades and significant movement within the top end of the draft board, writes Scott Burnside.
NHL rumors: Vincent Lecavalier given OK to talk trade with teams - CBSSports.com
Vincent Lecavalier could be the next Flyer on the move. The veteran has reportedly been given permission to speak to other teams about a possible trade fit.
NHL rumors: Jarome Iginla to explore options with Bruins in cap crunch - CBSSports.com
The Bruins want to keep Jarome Iginla and he's like to stay in Boston but the funds just might not be there so the veteran is expanding his horizons.
NHL, NHLPA near announcement of 2014-15 salary cap - NHL.com - News
The NHL and National Hockey League Players' Association hope to jointly announce the salary-cap figure for the 2014-15 season by Friday.
You can also listen to our most recent podcast, where we break down prospects the Wild could select in Round 1 tonight.