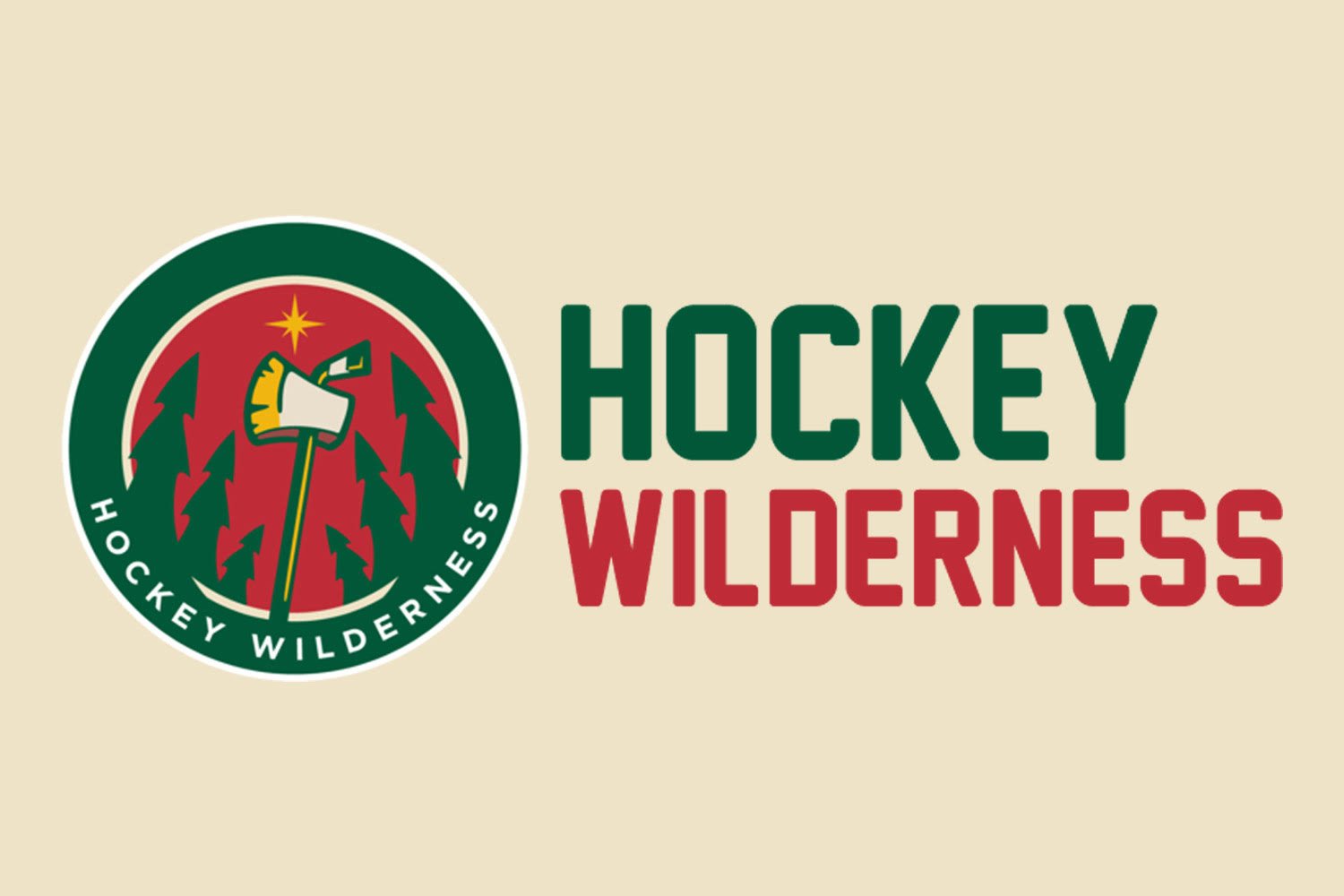 Hockey night at the X started out with a joyous celebration of native son Joe Mauer, who dropped the puck in a ceremonial faceoff with bestie Zach Parise, and led the fans in "Let's Play Hockey" alongside his family. But like hitting into a ninth-inning double play with the based loaded, the evening ended in frustration as the Wild blew 3-1 and 4-3 leads and dropped a winnable game to the Philadelphia Flyers.
Elsewhere around the league, Evgeni Malkin was suspended, the Blackhawks had their seven-game win streak snapped, and David Pastrnak will miss at least two weeks after falling leaving a team dinner. Those stories and more in today's walk.
Wild News
Shorthanded Wild crumble to Flyers while clinging to final playoff spot - StarTribune.com
Forwards Victor Rask and Matt Hendricks were injured in the 5-4 loss to Philadelphia.
It's getting harder to find words as the Wild's frustrations continue to mount – The Athletic
Another day, another sobering defeat, another round of bewildered reactions from fans, players and coach.
Wild blow 3-1 lead, lose 5-4 to Flyers – Twin Cities
This one hurt. It will for a while. And it should.
Injury curtails Boudreau's experiment to create ice time for Rask - StarTribune.com
Victor Rask filled out the third line next to center Joel Eriksson Ek and right wing Luke Kunin on Tuesday against the Flyers but logged only eight shifts before leaving in the second period after stepping on a puck.
'Unforgivable' play sends reeling Wild to home loss vs. Flyers - StarTribune.com
The Wild led 3-1 and later 4-3 but Tuesday's loss drops Minnesota to to 1-4-2 in its last seven games. The latest setback came after a poor line change that had coach Bruce Boudreau fuming.
Can Joel Eriksson Ek become what the Wild need? Only one way to find out – The Athletic
With Eriksson Ek heating up at the right time and the Wild needing a spark, is it time to insert him into the top six?
Wild give Anthony Bitetto a boost, and an opportunity
MN Wild defenseman Anthony Bitetto was promoted to the second defensive pairing alongside Jonas Brodin in practice Monday. "He's just big and he plays physical and he plays hard," coach Bruce Boudreau explained.
Family-man Mauer gets out of the house to drop puck for Wild game – Twin Cities
Twins pitchers and catchers report to spring training Friday, and for the first time in 18 years, Joe Mauer will not be joining his teammates in Fort Myers, Fla.
Wild honors Joe Mauer with warm-up sweaters - StarTribune.com
Joe Mauer, who retired following last season after 15 years with the Twins, also took part in a ceremonial puck drop the day before pitchers and catchers report to spring training
On Frozen Pond
Rosemount completes regular-season sweep of Lakeville North to claim conference crown
Jackson Sabo led the Irish with a pair of goals, including one in the game's opening 20 seconds, to secure his team at least a share of this year's South Suburban title.
All Things Gritty
The mysterious, disappointing saga of the Running of the Grittys
"The Running of the Grittys" went viral at the end of last year, but the event is probably not happening — at least this year.
Off the Trail
Down Goes Brown: What's the most important trade in NHL history that didn't happen? – The Athletic
Here are eight contenders for the most important NHL trade that didn't happen.
The next Erik Karlsson? The next Hobey Baker winner? Cale Makar might be both – The Athletic
The Avalanche's top prospect is in his sophomore season at UMass. Makar says that a decision to either stay or join the Avs will come, but first, he has a national title in mind.
How I got traded? Eddie Olczyk might have the greatest NHL trade story ever told – The Athletic
Getting called out of the delivery room when your child is being born might top all NHL trade stories.
Around the League
Goaltenders weigh in on Michael DiPietro's debut, and the circumstances around it – The Athletic
The 19-year-old's first NHL start was a rough one, but should he have been thrown into the fire in the first place? A look at the cost of doing so, and where the prospect goes from here.
Bruins' David Pastrnak out at least two weeks after suffering freak injury - CBSSports.com
The young winger reportedly fell after leaving a team dinner
Odds Keith Gretzky Retains GM Job with Edmonton Oilers
Who is actually running things in Edmonton right now and if its Keith Gretzky, what are the odds he gets an opportunity to retain the GM job for the Oilers?
Penguins Running out of Time to End the Funk
If things don't change quickly, the Pittsburgh Penguins may dig themselves too deep of a hole to crawl out of and into the playoffs.
Joe Pavelski's goal-scoring resurgence could put Sharks in a salary cap bind - TheHockeyNews
The Sharks captain is having one of the best offensive seasons of his career right as he's headed towards unrestricted free agency. San Jose will want to keep him, but they'll need to find the salary cap room, which could be especially tricky if Erik Karlsson sticks around.
Letang tops Coffey: Active and all-time blueline leaders for NHL's 31 franchises - TheHockeyNews
Months after surpassing Paul Coffey as the highest scoring defenseman in Penguins history, Kris Letang has also leapt the Hall of Famer's franchise-best goal total. Which defensemen rule the record book for the NHL's other 30 franchises? And who is the top active competition?
31 Takes: Time to talk about the St. Louis Blues
On Saturday I called everyone who is not in a divisional playoff spot in the West mediocre at best. That was right before the St. Louis Blues swept the Predators in a home-and-home.
Evgeni Malkin suspended one game for high stick on Flyers' Raffl
The NHL has given Pittsburgh Penguins star Evgeni Malkin a one-game suspension for his wild high stick on Monday night against the Philadelphia Flyers.
Marchand, Bruins end Blackhawks winning streak at seven
BOSTON -- The Boston Bruins ended the Chicago Blackhawks' seven-game winning streak with a 6-3 victory at TD Garden on Tuesday.
Kuemper, Coyotes hand Golden Knights fourth straight home loss
Darcy Kuemper made 41 saves for the Arizona Coyotes in a 5-2 win against the Vegas Golden Knights at T-Mobile Arena on Tuesday.