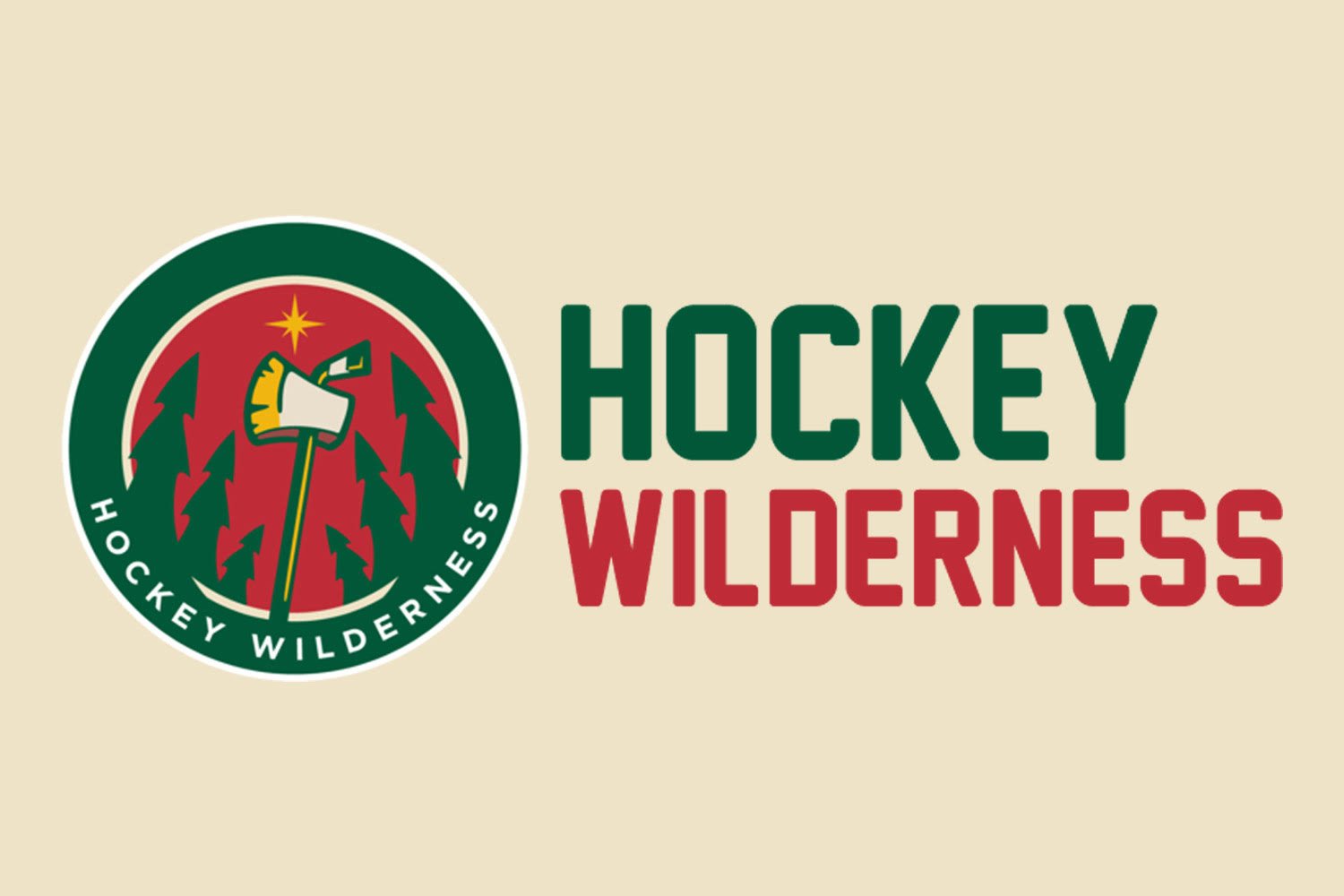 Happy Friyay Wilderness!
We are exactly one week away from the 2019 NHL Entry Draft. Next Friday, the Minnesota Wild select 12th overall in the first round on Friday night. Rounds two through seven will be held the following day. This will be Paul Fenton & company's second draft and following last year's blunder, this draft will be under a microscope even more than usual.
Friyay Fun Fact: After the Toronto Maple Leafs won the Stanley Cup in 1962, they accidently threw the Cup into a celebratory bonfire and had to pay a hefty amount to repair the ensuing damages. 
Wild News
NHL mock draft: Beat writers project the 2019 first round – The Athletic
The beat writers make all the first-round picks, with Corey Pronman providing insight on the prospects.
Wild announces 2019-20 preseason schedule
The Wild announced its 2019-20 preseason schedule, beginning with a home game on Sept. 17 against Dallas.
Busy, crucial offseason for Wild is about to ramp up - StarTribune.com
With next week's NHL draft and free agency starting July 1, GM Paul Fenton has some important decisions to make. The status of Jason Zucker is the biggest.
Blues aren't much different from Wild. How did they win the Cup? - StarTribune.com
The connections between the Blues and the Wild and how the Blues managed to get over the hump.
NHL Off-Season Watch: Jason Zucker still available from the Minnesota Wild? - TSN.ca
Jason Zucker has been mentioned in two speculated trades that have fallen through over the past five months and Minnesota Wild general manager Paul Fenton told The Athletic his name continues to come up in trade talks.
On Frozen Pond
UND, Minnesota to play Thanksgiving Day hockey game | Grand Forks Herald
UND and Minnesota will open their two-game on Thanksgiving Day in Mariucci Arena this season and the longtime rivals will play a Thursday-Friday series, the Gophers announced Wednesday.
Future Gopher Aaron Huglen driven to be Roseau's next hockey legend | Grand Forks Herald
From that part of northwestern Minnesota where most college hockey fans cheer for North Dakota, Aaron Huglen is a playmaking NHL draft prospect, and will become a Minnesota Gopher after likely spending a season in the USHL.
Force forward Broz commits to Minnesota
The Fargo Force announce that affiliate forward Tristan Broz has committed to the University of Minnesota of the Big Ten Conference.
Off the Trail
Top 10 moments of Stanley Cup Final
The Stanley Cup Final is over and a party 51 years in the making in St. Louis is in full rage.The St. Louis Blues are Stanley Cup champions following a 4-1 win against the Boston Bruins in Game 7 at TD Garden on Wednesday and they and their fans will have memories to cherish forever.
2019 Draft: Top 10 right wings
In the days leading to the 2019 NHL Draft at Rogers Arena in Vancouver on June 21-22, NHL.com will break down the top prospects by position. Today: The top right wings available.
Binnington to get 'big pay raise' from Blues, GM says: report
Jordan Binnington is expected to receive a lucrative contract after the goalie helped the St. Louis Blues win the Stanley Cup for the first time, general manager Doug Armstrong said Friday.
Kakko confident, not cocky ahead of 2019 Draft
Kaapo Kakko has star quality that's reminiscent to some of the greatest Finland-born hockey teenagers to play in Liiga, the top men's professional hockey league in the country.
Avalanche not focused on positions in first round of 2019 NHL Draft
DENVER -- The Colorado Avalanche will select the best players available rather than focusing on specific positions when they make their two first-round selections in the 2019 NHL Draft on June 21 at Rogers Arena in Vancouver.
Nash named special assistant to Blue Jackets general manager
Rick Nash was named special assistant to Columbus Blue Jackets general manager Jarmo Kekalainen on Thursday.
NHL Rumors: Boston Bruins, Carolina Hurricanes, Edmonton Oilers, More
In today's NHL rumors there is news on the Boston Bruins, Carolina Hurricanes, Edmonton Oilers, Pittsburgh Penguins and the Anaheim Ducks.
Vegas Golden Knights Lead Las Vegas in Becoming a Sports Town
Las Vegas is one of the biggest vacation spots in the United States. Over the last two years, the Vegas Golden Knights helped make it a sports town.
Sharks and Erik Karlsson continue to work at a potential contract extension – The Athletic
The belief is that the Sharks are prepared to offer the two-time Norris Trophy winner a contract in the vicinity of 8 years, $88 million.
After bringing St. Louis its first Stanley Cup, these Blues players are 'legends' – The Athletic
From "Gloria" to Laila, this was already a season to remember, and the team's first championship further solidifies that.
LeBrun: The untold story of how Ryan O'Reilly was brought to St. Louis – The Athletic
Trading for the Conn Smythe winner looks smart now, but GM Doug Armstrong was unique in his approach last offseason.
Jay Bouwmeester finally won the Stanley Cup. Who are the other notable veterans seeking their first? - TheHockeyNews
It took 764 career regular-season games for Jay Bouwmeester to finally make the playoffs. Now, he's a Stanley Cup champion. But there are still many NHL veterans looking for their opportunity to lift Lord Stanley's mug. Here's a breakdown on some of the more notable options.
Who will be the next NHL franchise to win its first-ever Stanley Cup? - TheHockeyNews
The St. Louis Blues are no longer part of a 'Sad Club' of franchises with championship dreams – they made those come true in Boston. But 11 other teams are still chasing glory, so we count down their chances in the future.
Edmonton Oilers, Vancouver Canucks interested in Toronto Maple Leafs' Nikita Zaitsev - TSN.ca
It appears the Nikita Zaitsev speculation is starting to heat up. According to TSN Hockey Insider Darren Dreger, the Vancouver Canucks and Edmonton Oilers are interested in the Toronto Maple Leafs defenseman, who requested a trade last month.
Draft-eligible goalies know the road to the NHL is often a long one - TSN.ca
Spencer Knight wouldn't mind being the next Carter Hart — a goalie turning heads as a 20-year-old in the NHL. If he winds up like Jordan Binnington, a netminder forced to take a long and winding road before finally getting his shot at age 25, that's OK too.
A question for each NHL team heading into the off-season - Sportsnet.ca
The Stanley Cup has been hoisted, but there's no rest for the weary. The off-season is here and work is beginning towards next year's efforts to win it all. Here we look at one pressing question facing each of the NHL's 31 teams.
Analyzing what impact an Eriksson-Lucic swap might have on the Oilers - Sportsnet.ca
Now that the Stanley Cup has been handed out, expect the trade rumour mill to pick up. One already out there has Edmonton and Vancouver swapping Milan Lucic and Loui Eriksson and if that happens, how might Eriksson fit in to Edmonton? Andrew Berkshire takes a closer look.