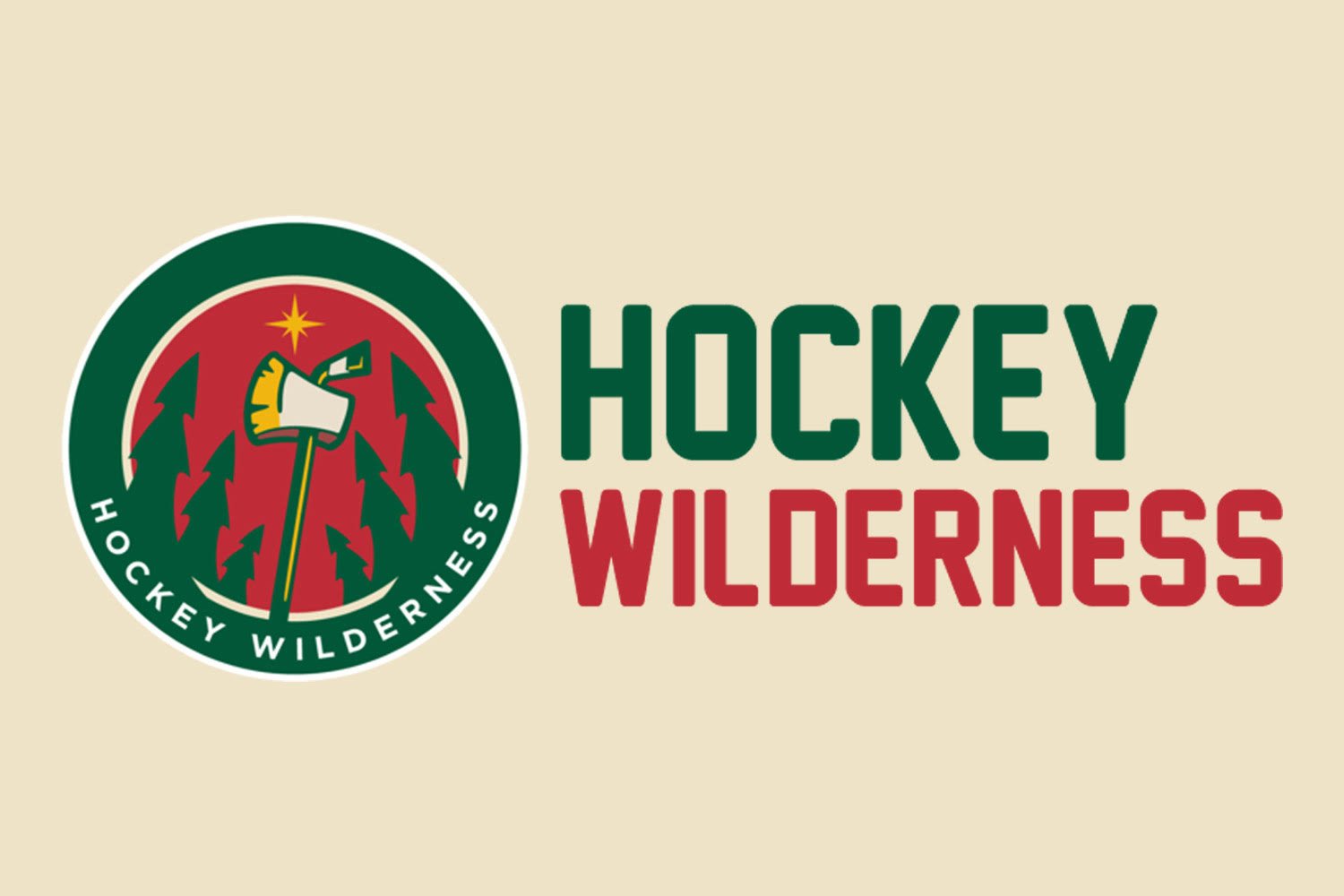 Your Minnesota Wild have officially booked their 6th consecutive trip to the post-season, leaving Wild fans to wonder, how long will the Ryan Suter-less Wild last? The good news to finish off Monday came after everyone's worst fears were confirmed during the day. Suter will undergo season-ending ankle surgery. For the Wild, it's just one more in a season pockmarked with injuries to key players.
In other news, the NHL DoPS Jokes is at it again. It's a results driven league folks. Wins, losses, goals, saves, did the victim get hurt? This isn't the National Hockey League of Intentions. Results matter and the Department of Players Safety can't be bothered, especially for a guy whose record is as squeaky clean as Brad Marchand.
In other, other news, the Sedin twins are hanging up their skates after their 17 years in the league. That is a heck of a long time for even 1 player to stay with 1 NHL team. But 2 players, twin brothers Henrik Sedin and Daniel Sedin will both accomplish such a feat when this season ends for the Vancouver Canucks. Wild fans will know these foes well from years of playing in a division featuring the Canucks. Happy trails boys. Congratulations on retirement.
Today's music? Well this is for you Joe! Blind Melon playing their song Time at Woodstock in 1994 is epic for a multitude of reasons. First of all, Time is a great song and is probably my favorite stand-alone Blind Melon song. Secondly, this live version, well, let's just say Shannon Hoon was off his rocker (and on a couple things as well). Security and the stage tech's can't keep up with him. If you listen close during the conga wrestling scene (yes, this happens) you'll hear the tech yelling at Shannon to stop it. It's great.
Wild news
NHL: Minnesota Wild goalie Devan Dubnyk hits 400-start milestone | Edmonton Sun
Although, if he'd just had the patience, he could be playing with that elite squad we saw last night.
Wild locks up playoff spot following shutout of Oilers - StarTribune.com
The post-Ryan Suter push began with Devan Dubnyk posting his fifth shutout of the season, followed by a Colorado loss to secure the Wild's berth in the postseason.
Ryan Suter to have surgery, done for the season – ProHockeyTalk
Wild dealt big blow with Suter surgery.
On frozen pond
Ski-U-Mah Weekly: Bob Motzko :: University of Minnesota :: Official Athletic Site
Apparently the Gophers hired a new coach. How did this slip under the radar?
Off the trail
NHL - Pyramids scheme: Will Egyptians will warm to ice hockey?
You first ESPN
Woman's sign at NHL game pleading for new kidney goes viral | WGNO
Penguins fan: Seeking hero. The NHL's Pittsburgh Penguins tweeted those four words with a photo of 30-year-old Kelly Sowatsky, whose sign asking for a new kidney stood out in the crowd.
Recap: Jets beat the Sens and Cara celebrate libraries because Cara - Arctic Ice Hockey
I watched a hockey game and all I could think about was those magical buildings called libraries.
Kings Ransom: Colorado fails to earn points in yet another California loss - Mile High Hockey
After a tough OT loss Sunday, the Avalanche can't pull off a complete game in 3-1 loss to Los Angeles Monday night
Hockey player breastfeeds her 8-week-old baby during game breaks | fox5sandiego.com
Serah Small loves hockey. So much so that just eight weeks after giving birth, she was on the rink playing games. If seeing the natural act of a mother feeding her child offends you, a couple things. 1, grow up. 2, probably don't click the link.
Erik Karlsson picks up puck after potential last home game as a Senator (video) – ProHockeyTalk
Karlsson snags game puck before exiting ice in what could be his last game as an Senator.
The Buzzer: Wild clinch, Duchene hits 200, Burakovsky's filthy goal – ProHockeyTalk
All the best from Monday's action in the NHL.
Two of a kind: Sedin twins retire from NHL – ProHockeyTalk
They shared the sudden news in a great letter to fans.
NHL - Boston Bruins forward Ryan Donato, Minnesota Wild winger Jordan Greenway among call-ups who could make an impact in the playoffs
Forwards Ryan Donato and Jordan Greenway proved during the Olympics that they were ready for the pro ranks. Donato has already emerged as a game-changer for Bruins, while Greenway could become a big presence in front of the net for the Wild.
NHL - Why Brad Marchand was fined and not suspended for cross-check against Philadelphia Flyers
As the repeat drunk driver said the the officer, "I'm not as drunk as the video suggests. Maybe just a fine this time?" If that sounds ridiculous to you, welcome to the DoPS JOKES! Where if you're not bleeding out both eyes it couldn't have been that bad, right?