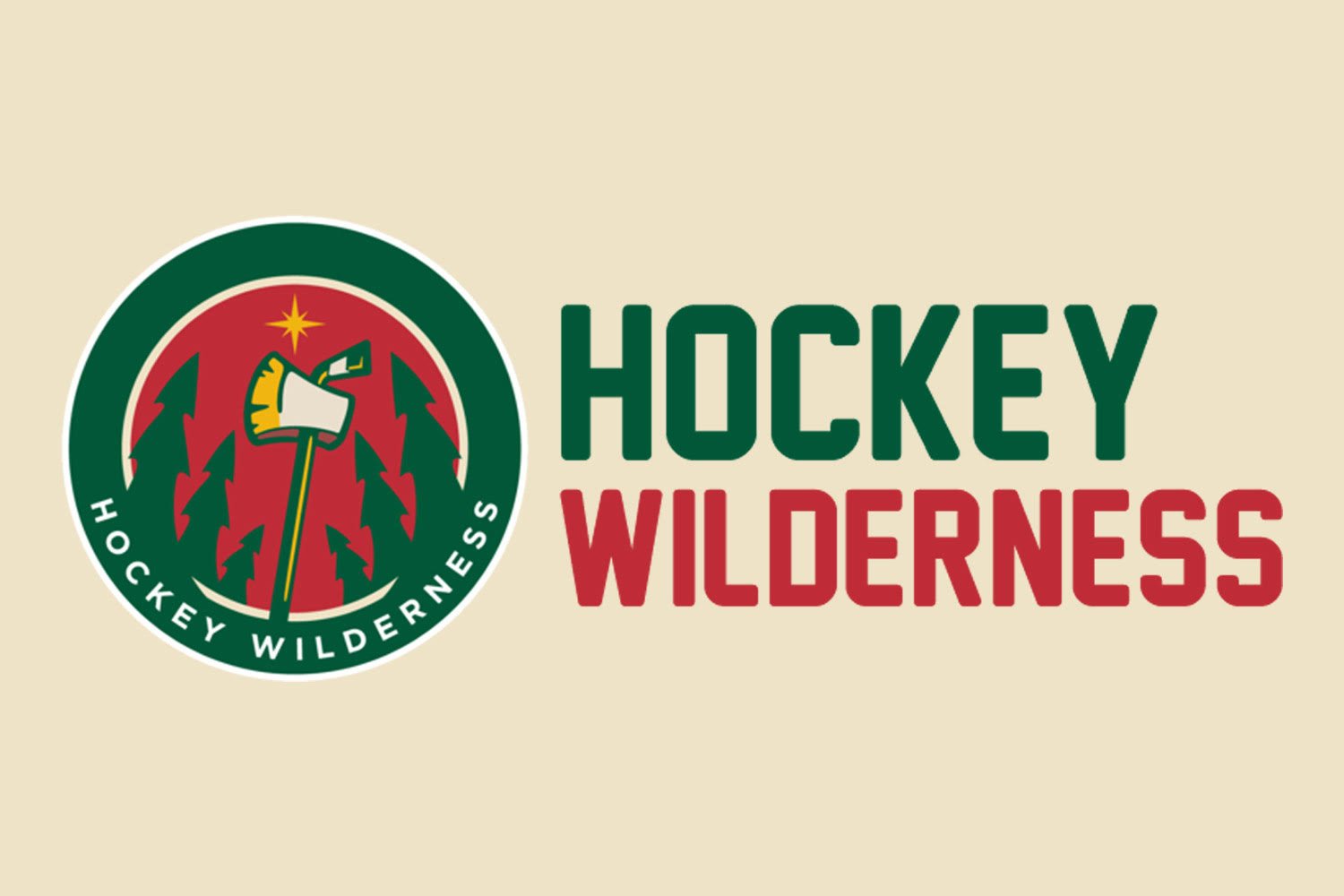 Happy Friyay Wild Fans!
Finally, a Wild Win! It only took 3 games and they can officially tack a "1" in the win column.A win against the Blackhawks is almost as sweet as 2 win I say. The Wild's next game is at home on Saturday against the sneaky good Carolina Hurricanes. The game is at 5pm CT and the Wild are having an 80's Theme Night.
Friyay Fun Fact: During the 4 day break in-between the Vegas and Chicago games, Wild goaltender Devan Dubnyk golfed a total of 81 holes.
For the first win, we deserve this one to take us through today's Walk.
Wild News
Zucker's OT goal gives Wild comeback against Blackhawks - TSN.ca
ST. PAUL, Minn. — Ryan Suter tied it with 23 seconds left in the third period and Jason Zucker scored in overtime, rallying the Minnesota Wild past the Chicago Blackhawks 4-3 on Thursday night.
Miracle worker, hockey whisperer? You be the judge, but Zach Parise and Ryan Suter swear by him – The Athletic
Neil Sheehy played nine years in the NHL before finding a new career path that has the Wild's biggest names swearing by his treatment.
Late is great: Suter, Zucker lift Wild to OT win over Blackhawks - StarTribune.com
The Wild outshot the Blackhawks in a big way, and it finally paid off for Minnesota's first victory of the season after a shorthanded goal late by Ryan Suter and an overtime winner for Jason Zucker.
Postgame Hat Trick: Wild 4, Blackhawks 3 (OT)
Wild.com's Dan Myers gives three takeaways from the Wild's 4-3 overtime win against the Chicago Blackhawks at Xcel Energy Center in St. Paul on Thursday night:
Minnesota Wild should make enquiry on William Nylander
The Minnesota Wild would be wise to give the Toronto Maple Leafs a call about William Nylander. He could provide the play-making they need.
Inside the Numbers: Keys to the Wild avoiding another last-place October – The Athletic
The Wild were the worst team in the Central after one month of play last year. They're staring at that possibility again after a troubling start to 2018-19.
Minnesota Wild shouldn't make any rash roster decisions
The Minnesota Wild have started the year with 2 losses, and the wheels appear to be falling off. Is it too soon to make assumptions and jump to conclusions?
On Frozen Pond
ANDREW HAMMOND BRINGS EXPERIENCE, STABILITY TO IOWA WILD | Iowa Wild
Iowa Wild goalie Andrew Hammond's work on a drill this week spoke volumes about the AHL team's new starting goalie.
College Hockey Notebook: Minnesota State set to celebrate 50th season of hockey | MSU men's hockey | mankatofreepress.com
MANKATO — In honor of its 50th season of hockey, Minnesota State will honor its inaugural class of its "Legends of Maverick Hockey" this weekend at the Verizon Center.
College hockey: No. 4 Minnesota Duluth hits the road this week to play No. 2 Wisconsin | NCAA.com
For the third consecutive week, Minnesota Duluth finds itself face-to-face with a program ranked in the top four. The No. 4 Bulldogs hit the road for the first time this season as they square off against second-ranked Wisconsin at 2:07 p.m. Saturday and Sunday in WCHA play at LaBahn Arena in Madison.
Off the Trail
McDavid's first goal of season | NHL.com
Connor McDavid blows by the defense and flicks a wrister past Jaroslav Halak to give the Oilers a 1-0 lead in the 1st period
Boeser's go-ahead tally | NHL.com
Brock Boeser squares to a loose puck and hammers a rocket into the twine for the Canucks' second goal in 70 seconds and a 2-1 lead in the 3rd
Kessel earns the natural hatty | NHL.com
Brock Boeser squares to a loose puck and hammers a rocket into the twine for the Canucks' second goal in 70 seconds and a 2-1 lead in the 3rd
Matthews scores two more as Maple Leafs beat Red Wings - TSN.ca
DETROIT — Auston Matthews heard the short list of NHL greats he joined by scoring nine times in the first five games of the season.
The NHL will be in Houston someday because Jeremy Jacobs says it will - TheHockeyNews
Boston Bruins owner and chairman of the NHL's Board of Governors Jeremy Jacobs said the NHL is missing a team in Houston, which could be a sign that we're closer to a second team in Texas than one might have previously thought.
Insider Trading: Habs open to trading a forward - TSN.ca
TSN Hockey Insiders Bob McKenzie, Pierre LeBrun and Darren Dreger joined host James Duthie to discuss the next World Cup of Hockey, early season trade rumblings out of Montreal, how Tom Wilson is dealing with his suspension, the latest on William Nylander and ticket sales for the 2019 World Junior Championship.
Auston Matthews or Connor McDavid: Which player would you rather have? - Sportsnet.ca
Which top centre would you rather have: Toronto's Auston Matthews or Edmonton's Connor McDavid? The debate may be closer than you think.
Smashing the stigma: NHL and mental health – The Athletic
More and more NHL players are speaking up about mental health, shedding light on an important issue and revealing a shift in attitudes throughout the league.
Sedins to have jerseys retired by Canucks next season
Daniel Sedin and Henrik Sedin each will have his jersey retired by the Vancouver Canucks next season.
NHL News & Notes: Shea Weber, Austin Watson Suspension & More
Shea Weber is skating, Austin Watson' got news on his suspension appeal, James Van Riemsdyk has an injury update and more