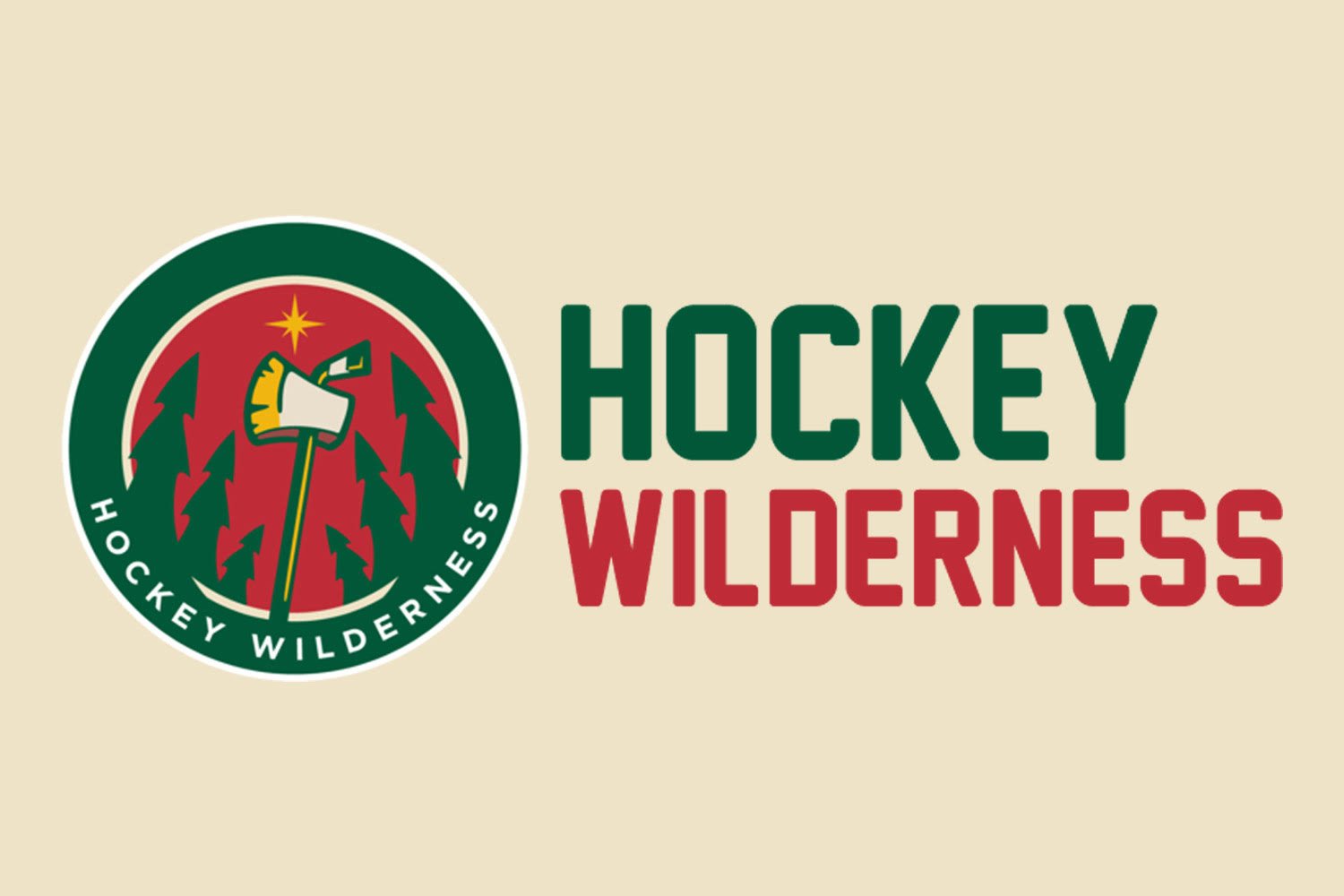 It was the best of times, it was the worst of times.
Just as the Minnesota Wild were wrapping up another win against the Winnipeg Jets, sweeping the season series and earning another convincing victory against a top-tier NHL team, they watched the Colorado Avalanche overcome a two-goal deficit to destroy the Edmonton Oilers 6-2, ending the Wild's playoff hopes for 2018-2019.
In other "good news/bad news" news, the Canadian Women's Hockey League folding means an opportunity for the NWHL to expand into new markets and introduce new teams for next season, ensuring women's hockey will continue to grow in the years to come.
For the Wild, two more games until a longer than normal offseason, one with a lot of questions. Questions surrounding the draft, free agency, and questions surrounding Bruce Boudreau's future with the team. Stay tuned to Hockey Wilderness for all of it.
In the meantime, we walk.
Wild News
Wild crushes Jets, but playoff chase ends - StarTribune.com
Parise scores twice in return from injury, but Avalanche's victory over Oilers eliminated Minnesota from any postseason possibility.
Wild signee Sturm spent time maturing with Austin NAHL team - StarTribune.com
A Hobey Baker Award finalist after leading Clarkson in scoring with 45 points during his junior season, Nico Sturm considers himself a two-way center who plays a 200-foot game and takes pride on his defensive work.
Nico Sturm ready to play for Wild ... as soon as he gets his visa
After winning the Nico Sturm sweepstakes, the Wild aren't wasting any time getting him in the lineup.
Wild miss playoffs for first time in Zach Parise-Ryan Suter era
For the first time since Zach Parise Parise and Ryan Suter signed matching 13-year, $98 million contracts on July 4, 2012, the Wild have been eliminated from playoff contention.
WATCH: Matt Dumba pranks Joel Eriksson Ek with help of 3M
With the Wild no doubt starting to feel downtrodden at the end of an exhausting playoff push, injured defenseman Matt Dumba decided to lighten the mood on April Fools Day with a prank for the ages.
Bourne: Why this is the year a 'weird-ass' team wins the Cup – The Athletic
In his latest "bargument," Justin Bourne on why some weird-ass team is going to win the Stanley Cup this season.
'For me, it was a great fit': Why Nico Sturm chose to sign with the Wild – The Athletic
A conversation with Ryan Donato and a liking for Paul Fenton's vision for the future convinced the Clarkson product to join Minnesota.
Tending the Fields
THE WILD WIRE - #24 | Iowa Wild
There's no way to sugarcoat what's going on with the Iowa Wild right now.
Women's World
NWHL: Commissioner Announces Plan to Expand to 7 Teams
NWHL Commish Dani Rylan: "Just because we have 7 teams now doesn't mean we are stuck at 7. We're still exploring all opportunities for this upcoming year."
Report: NWHL to add teams in Toronto, Montreal next season - TheHockeyNews
The NWHL will expand into Toronto and Montreal next season, and commissioner Dani Rylan said there exists potential for further growth this off-season.
How the CWHL's closure impacts the next generation of women's hockey stars - TheHockeyNews
With their college careers completed, plenty of talented players were prepared to make the leap to the professional ranks next season. The closure of the CWHL makes for an uncertain future, though.
After Canadian women's league folds, NWHL announces expansion - StarTribune.com
The league champion Minnesota Whitecaps will now be one of seven teams in the league, which will include two teams in Canada for 2019-20.
NHL's minimal financial support of women's pro hockey reportedly won't change
The shocking news dropping over the weekend of the CWHL's plans to abruptly cease operations has left a tonne of questions surrounding the future of women's professional hockey.
Off the Trail
Who are these jerks in Carolina? – The Athletic
To view this team through only the Storm Surge prism is to ignore who these players really are.
NHL News & Notes: NWHL, Michal Kempny & More
The NWHL made waves with some major news, Michal Kempny is out for four to six month and more.
Analyzing the likelihood that Alex Ovechkin breaks Wayne Gretzky's all-time goals record – The Athletic
A look at Ovechkin's career trajectory to see if and when The Great Eight can realistically usurp The Great One.
Bozek back on the blueline as Team USA shoots for fifth straight world title - TheHockeyNews
A surprising cut from the 2018 Olympics, Megan Bozek rejoins the U.S. women's team as it goes for another gold medal at the Women's World Championship.
Presidents' Trophy problems: Only one Stanley Cup champion among NHL's past 10 regular-season winners - TheHockeyNews
The Tampa Bay Lightning romped to the 2018-19 Presidents' Trophy as the NHL's best regular-season team. You'd think that would be a good sign for their Stanley Cup hopes – but it isn't.
Around the League
MacKinnon leads scoring spree in 2nd as Avs beat Oilers 6-2 - StarTribune.com
Nathan MacKinnon and Tyson Barrie scored a minute apart to ignite a four-goal second period as the playoff-chasing Colorado Avalanche rallied for a 6-2 win over the Edmonton Oilers on Tuesday night.
Connor McDavid Frustrated & Unhappy
Connor McDavid didn't try to hide his feelings after the Edmonton Oilers' playoff fate was sealed.
Red Wings, Blashill Agree on 2-year Contract Extension
DETROIT — The Detroit Red Wings and coach Jeff Blashill have agreed on a two-year contract extension.
Canadiens move into tie for second wild card with win against Lightning
Gain in Eastern playoff race by scoring three straight goals after falling behind