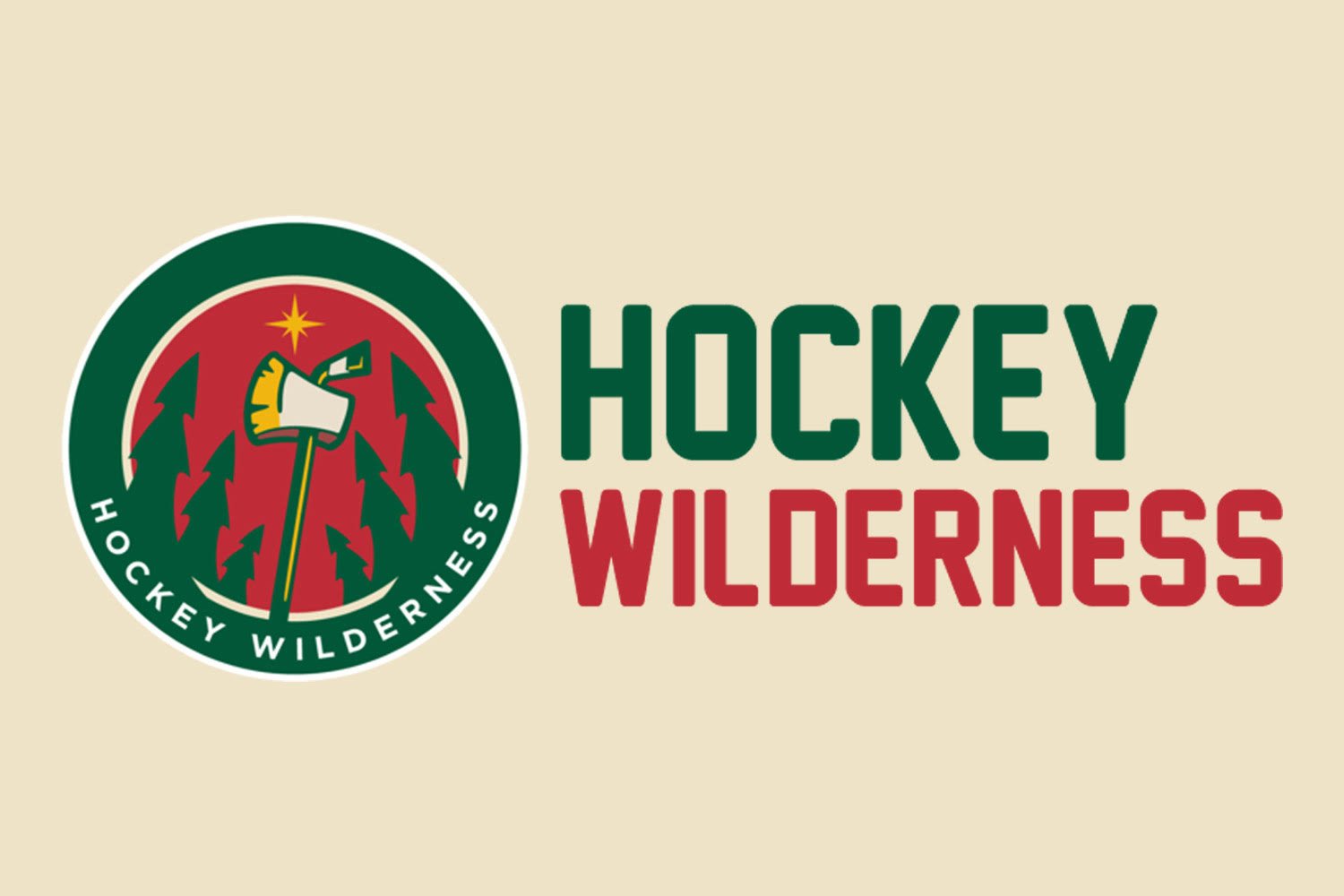 71 percent of the time, the Wild win every time. At least when it comes to tonight's opponent.
The Wild have historically done well against the Florida Panthers (16-6-1), and have been even better at Xcel (9-1-1). This year's Panthers currently reside in the cellar of the Atlantic Division and near the bottom of the Eastern Conference. Things are so bad that even referees are scoring goals against them.
Sounds like a perfect opportunity for the Wild to build on the overwhelming success from Tuesday night.
More good-ish news: Mikko Koivu was spotted skating before practice yesterday morning. Head coach Bruce Boudreau still doesn't have a timetable for Koivu's return, but had this to say when asked about his centerman:
So, at least for the last 48 hours, there have been good times. A promising performance. An impending return of a key player. Charlie Coyle wants to remain with the Wild, and he definitely possibly might not be traded, except that he could be. Yep, good times.
In any case, it's gameday. Let's kick back, relax, crack open a bottle or can of whatever beverage you enjoy, and welcome Florida to our house as we walk...
Wild News
Wild-Florida gameday preview - StarTribune.com
This is the first of two meetings this season between the Wild and Panthers. The Wild went 1-1 against the Panthers last season
Wild executive Brent Flahr leaves to join Chuck Fletcher in Philadelphia - StarTribune.com
Flahr ran the draft for the Wild and was interim GM for a short time after Fletcher was fired in April.
More practice might not be answer for Wild's Dubnyk - StarTribune.com
Goaltending coach Bob Mason tends to remind Devan Dubnyk what he's doing well and what he should keep an eye out for from the evening's opponent.
Wild's Nino Niederreiter gets back in front of net … and scores in back-to-back games – Twin Cities
Pardon Nino Niederreiter if he considered burning incense or sacrificing a live goat in the Wild dressing room to ward off the bad puck luck that grinded his resolve to a nub.
Sleepless for Seattle? Fenton, Wild begin prep for NHL's 32nd team
For Wild General Manager Paul Fenton, the planning for expansion begins right now.
Trade Talk: Coyle Edition
Charlie Coyle on being the Wild's rover: 'It's both a blessing and a sin to be versatile' – The Athletic
The reality for Charlie Coyle is that he's always on borrowed time, but the versatile forward wishes things were different.
Versatile Coyle wants to remain with Wild for consistency's sake - StarTribune.com
Until Mikko Koivu returns from injury, Charlie Coyle is planning on using his ice time to show the upsides of keeping him in a set role.
NHL Rumors: Bruins interested in Charlie Coyle, but should they be? | NBC Sports Boston
Even though the Bruins have been linked to Charlie Coyle in trade talks, Joe Haggerty says there are better options than the BU product out there if Don Sweeney wants to make a move.
Habs don't appear interested in Wild F Coyle - TSN.ca
Coyle is reportedly on the trade block for the Wild and The Athletic reported Monday the Canadiens' interest in the forward dates back to previous season, but TSN Hockey Insider Pierre LeBrun believes it may no longer exist.
Tending the Fields
On Frozen Pond
Off the Trail
Which teams are likely to make moves before Holiday Freeze?
We're exactly one week away from the NHL's holiday roster freeze. Teams won't be able to make a move between Dec. 19 at 11:59 pm ET and Dec. 28 at 12:01 am ET, which means there could be some fireworks between now and the 19th. So, which teams are most likely to make a move before next week? Let's take a look.
Bourne & Wilson: Does a 'good' dressing room breed winning or is it the other way around? – The Athletic
A discussion between Justin Bourne and Kent Wilson as they debate the importance of dressing room morale and answer the question, does a 'good' dressing room breed winning or the other way around.
Dellow: A look at which first lines are producing (and which ones aren't) – The Athletic
The NHL is a superstar driven league, so which teams are getting the most out of their top forward lines?
Texas teenager banned indefinitely after brutal stick attack
A high school hockey player has been suspended indefinitely after going absolutely bananas and brutally attacking an opponent with his stick.
It's still important to be realistic about playoff chances
The thing with making the playoffs is that it's simultaneously hard and easy to do.
NHL confirms St. Louis Blues shot that hit referee, hit goalie and went into net is not a goal
The NHL confirmed that a shot by Blues defenseman Robert Bortuzzo that bounced off a referee, hit the goalie and went into the net is not a goal.
NHL Commissioner Bettman inducted into Sports Broadcasting Hall of Fame
NHL Commissioner Gary Bettman was inducted into the Sports Broadcasting Hall of Fame on Tuesday to celebrate his more than a quarter-century of raising the game's profile on television and for the pioneering work the League has done under his leadership.
Around the League
Questions surround Boucher's long-term future in Ottawa - TSN.ca
When Guy Boucher steps behind the bench in Detroit on Friday night, he will officially have lasted longer as head coach of the Ottawa Senators than he did with the Tampa Bay Lightning.
Forget Matthews and Marner, what will it cost Avalanche to sign RFA-to-be Rantanen? - TheHockeyNews
Mikko Rantanen became the first player to 50 points this season and is on pace to eclipse the highest-scoring post-lockout season. The bad news for the Avalanche, though, is that Rantanen's dream season is coming as he heads towards restricted free agency.
The Blackhawks are past the point of no return, so it's time to focus on the future - TheHockeyNews
There are any number of ways to illustrate how sideways this season has gone for the Chicago Blackhawks. Really, take your pick.
Five potential trade destinations for Alex Pietrangelo - TheHockeyNews
Custance: The trade candidates and blueprint that could shape a Kings rebuild – The Athletic
With each loss it's becoming more and more clear the Kings need a rebuild. What does that look like? What kind of trades could help speed up the process? Craig Custance examines.