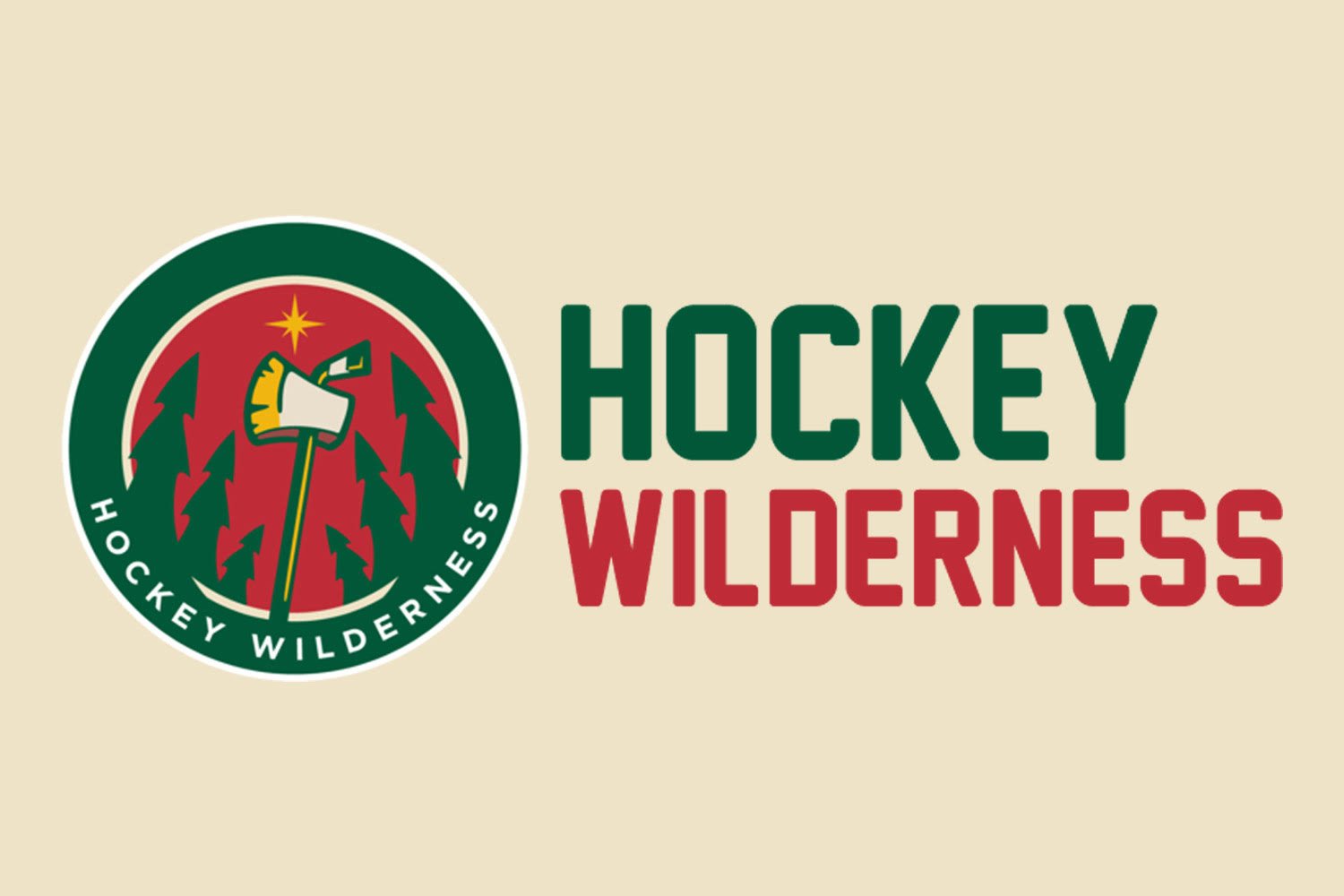 In other news, we are running a contest here at Hockey Wilderness for the playoffs.  It's the Hockey Wilderness 2014 Playoffs Bracket Challenge! Be sure to stop by that post and pick up your 2014 Bracket Challenge spreadsheet, fill it out and send it in before the games kick off this Wednesday.  Details can all be found on the post, so grab yourself a bracket and flex that muscle between your ears.
Wild News
VIDEO: Dog can't get enough of watching the Minnesota Wild - CBSSports.com
This dog puts some Minnesota Wild fans to shame!
Once limping toward postseason, Minnesota Wild now breaking down the door - TwinCities.com
The Wild have had their ups and downs as the season moved along, but they seem to have found their stride and the timing could not be better.
Wild: Captain Mikko Koivu knows how precious playoffs are - TwinCities.com
The Kaptain has been the rock on this team, bringing skill and leadership to a younger core of up and comers who look to make a serious push in these playoffs.
Zulgad: Wild won't be favored against Avs but expectations exist this time | 1500 ESPN Twin Cities
It's time for the Wild to stop talking about it and start performing. The season has been somewhat successful, but it really wont truly be a success unless they can make a good run this year.
Wild finishes strong after desert summit conducted by leaders | Star Tribune
The leaders on the team sat down for one-on-one conversations with the team, and everything seemed to fall into place. They should do that more often.
For the Love of the Playoff Beard | Gone Puck Wild
If I wanted to grow a playoff beard, I would have had to start about 4 months ago. Oh well ....
Wild: Haula's been good, but healthy Granlund would get old job back - TwinCities.com
Haula is well aware that his time as the 2nd line center is limited.
Six years later, Parrish is on Wild payroll no more | Star Tribune
IT'S OVER!!!!
Why the Minnesota Wild will win the Stanley Cup - Avalanche vs Wild - 2014 SCP First Round
Ya know, I'm all for playing the part of the homer, making outlandish claims to glory and all that jazz. However, if i'm to be a logical human being, I cannot get behind this headline, without of course saying "naa-nee-naa-nee-boo-boo!"
Tending the Fields
Mallards goalies putting wins over self | Des Moines Register
The Mallards goaltending core is very team aware, and ready to make whatever sacrifices are needed for the good of the team.
Off the Trail
Barry Trotz done with Predators after 15 seasons | Puck Daddy - Yahoo Sports
In a move that came as no surprise to anyone, Trotz is out in Nashville leaving what was one of the most stable benches in the NHL. No doubt he will find a new home in the NHL before too long.
The road to the Stanley Cup is filled with goalie trouble - The Globe and Mail
The Wild are certainly not the only team to have questions between the pipes.
Leafs 'lack an identity,' says Leiweke | ProHockeyTalk
That, and the ability to play hockey.
Jon Cooper has wild idea about how to change home-ice advantage | ProHockeyTalk
Yeah, no!
Western Conference Preview - Yahoo Sports
Breaking down the Western Conference match-ups, see if you agree with the picks here.
Ranking Stanley Cup Playoffs 2014: Which first-round series is must-see? | Puck Daddy - Yahoo Sports
Besides watching the Wild beat up on the Avalanche, which other playoff series should you be watching.
Hockey fans litter the ice with underwear after goal (Video) | Puck Daddy - Yahoo Sports
An interesting little promotion in the ECHL, all for a good cause so what's not to like?