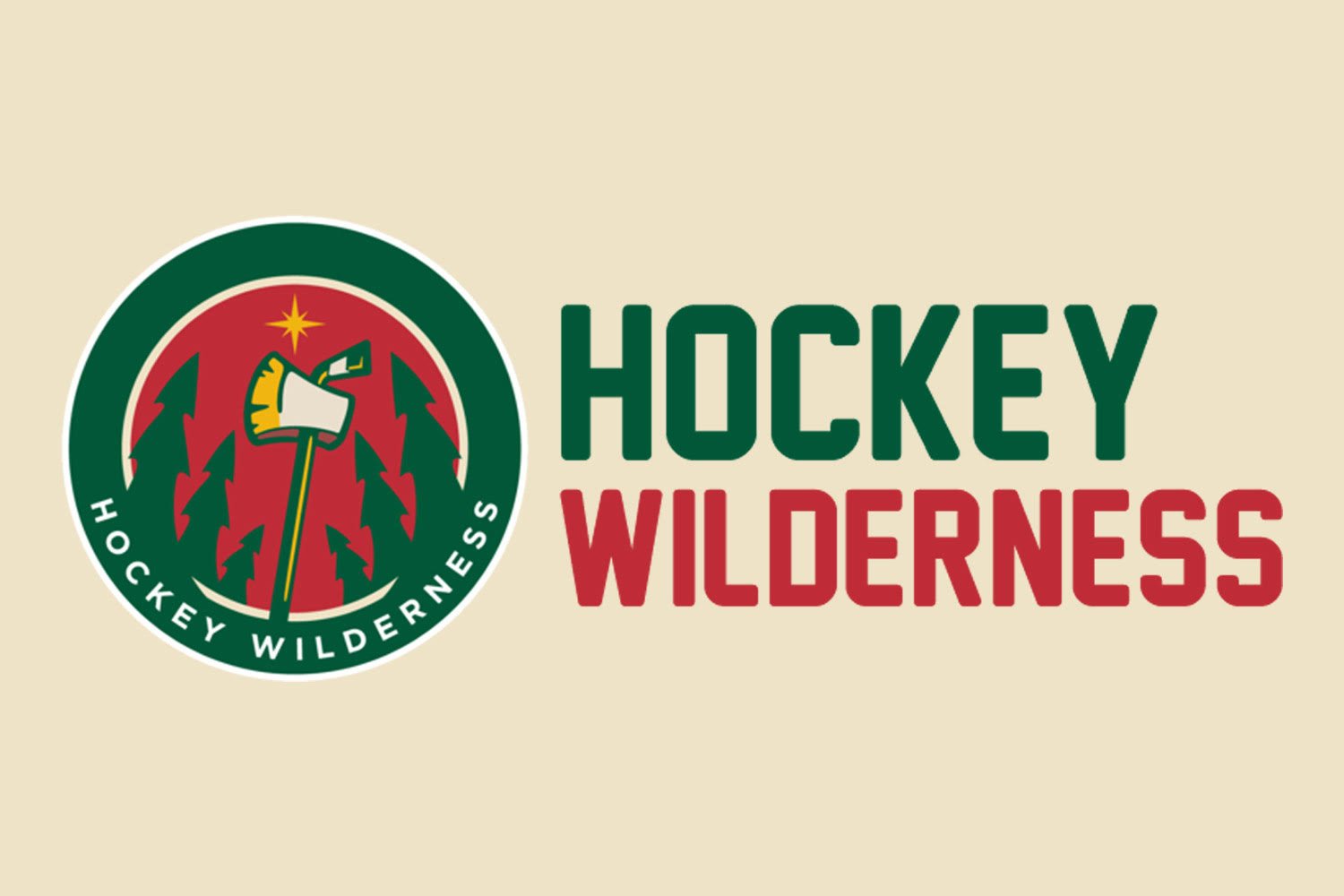 Happy Friyay Wilderness!
The Iowa Wild lost 4-3 to the Chicago Wolves last night to drop back-to-back games to open the second round of the AHL playoffs. Luke Kunin scored twice, but it was not enough. Iowa returns to Wells Fargo Arena for Game 3 Sunday afternoon. Puck drop is scheduled for 3:00 PM.
Thursday Night's Results
Boston Bruins (4) defeated Columbus Blue Jackets (1) — Series TIED 2-2
Colorado Avalanche (3) defeated San Jose Sharks (0) — Series TIED 2-2
Friyay's Lineup
6:00 PM — New York Islanders at Carolina Hurricanes (CAR LEADS 3-0)
8:30 PM — Dallas Stars at St. Louis Blues (Series TIED 2-2)
Yesterday, the hockey community lost an all-time great. At the age of 91, Hockey Hall of Famer Red Kelly passed away on Thursday. Kelly won eight Stanley Cups over the course of a 20-year career in the NHL, winning four Cups as a defenseman on the Detroit Red Wings and another four as a center on the Toronto Maple Leafs. His eight Stanley Cups are more than any other player in NHL history that did not win one as a member of the Montreal Canadiens. He is also the only player to win four cups with two separate teams. In 2017, Kelly was named one of the NHL's 100 Greatest Players. Red Kelly did a lot for the game of hockey both during and after his playing days. Red Kelly was a hockey pioneer.
Friyay Fun Fact:  Dale Hunter (Nordiques, Capitals) holds the career record for penalty minutes (729) in the Stanley Cup Playoffs.
There's a lot going on in the hockey world. So Wilderness, let's Walk!
Wild News
 ¯\_(ツ)_/¯
On Frozen Pond
IOWA FALLS INTO 0-2 SERIES HOLE WITH 4-3 LOSS TO CHICAGO | Iowa Wild
ROSEMONT, ILL. – Iowa Wild (3-4) fell into an 0-2 hole in the Central Division Final, dropping Thursday night's contest to the Chicago Wolves (5-2) by a score of 4-3. The game marked the end of a five-game, nine-day road trip for the Wild.
Where Minnesota college hockey teams stand with early departures - StarTribune.com
It's been a mixed bag among the state's five Division I men's teams regarding standout players leaving early for professional opportunities.
Lucia: New rules restore sanity to college hockey recruiting | Duluth News Tribune
MINNEAPOLIS -- It was about 20 years ago that Don Lucia first came to the University of Minnesota to coach the Gophers hockey team, and 13 months ago that he retired from the job.
Women's Hockey
Women to Boycott 2019-20 Season
Following the CWHL's collapse, a number of the world's top female hockey players announced today that they are going to boycott the 2019-20 season.
Minnesota Whitecaps: Q & A with Isobel Cup Champion Amy Menke
Amy Menke on the Whitecaps Cup celebration: none of us brought goggles, so you could tell a lot of us were rookies or new to this winning thing!
Several top women's hockey players to sit out upcoming professional season – The Athletic
Several prominent names elected to forego participation in the 2019-20 season in hopes of creating a viable long-term solution.
Off the Trail
Rask sharp as Bruins top Blue Jackets to even series - TSN.ca
COLUMBUS, Ohio — Boston's stars were going to be kept off the scoresheet in this playoff series for only so long.
MacKinnon, Avs top Sharks to tie series at two - TSN.ca
DENVER — Nathan MacKinnon kept up his scoring spree with a second-period goal, Philipp Grubauer stopped 32 shots for his first career playoff shutout and the Colorado Avalanche beat the San Jose Sharks 3-0 Thursday night to tie the Western Conference semifinal series at two games apiece.
Mrazek not expected to play for Hurricanes in Game 4 against Islanders
Petr Mrazek is not expected to return in goal for the Carolina Hurricanes for Game 4 of the Eastern Conference Second Round against the New York Islanders on Friday (7 p.m. ET; NBCSN, CBC, SN, TVAS).
Matthews of Maple Leafs has surgery to remove medical hardware
Auston Matthews had surgery Thursday to remove surgical hardware from a 2014 operation. The Maple Leafs center is not expected to miss any offseason on-ice training because of the procedure.
Golden Knights promote McCrimmon to general manager
Kelly McCrimmon was promoted to general manager of the Vegas Golden Knights, effective Sept. 1. McCrimmon will report to current GM George McPhee, who will remain in his role as president of hockey operations.
Blues hoping to take advantage of home ice against Stars in Game 5
The St. Louis Blues will try to use home ice to their advantage when they play the Dallas Stars in Game 5 of the Western Conference Second Round at Enterprise Center on Friday (9:30 p.m. ET; NBCSN, SN, SN360, TVAS).
Kelly, eight-time Cup champion, dies at 91
Red Kelly, who played on eight Stanley Cup-winning teams during a 20-season NHL career that earned him induction into the Hockey Hall of Fame, died Wednesday. He was 91.
The best storylines of the 2019 Stanley Cup playoffs so far
The Blue Jackets' wild run? The "Bunch of Jerks" proving most of us wrong? The journey of Cale Makar? We identify our favorites thus far.
Brind'Amour Leading Another Playoff Run, This Time as Coach
The common denominator in all of the Carolina Hurricanes deep postseason runs has been Rod Brind'Amour and his almost two decades in Raleigh.
'Hockey has no feelings': Inside Team USA's heartbreak and redemption – The Athletic
Craig Custance spent a week behind the scenes in Sweden with one of the most talented U.S. U18 teams ever assembled and shares their story.
LeBrun: Inside one of the most close-knit dressing rooms in the league, where the clowns outnumber the jerks – The Athletic
if the Hurricanes are the Bunch of Jerks, what does that make the Sharks, who boast one of the most unique dressing room in the NHL?
Hockey legend Red Kelly – "a gentleman, a powerhouse" – passes away at 91 - TheHockeyNews
The hockey world lost an icon on Thursday with the passing of NHL legend Red Kelly. The eight-time Stanley Cup champion and the first ever winner of the Norris Trophy was 91.
Five players having great playoff runs after shaky regular seasons - TheHockeyNews
The regular season is where you earn your money, but the playoffs are where you really show what you're worth. Here's a look at five players who have had a fantastic playoff after tough regular season campaigns.
From Russia, with goals: Five KHL players who could sign with NHL teams soon - TheHockeyNews
The NHL free agency period doesn't open up for another two months, but the KHL kicked off its signing frenzy on Wednesday, with some players already inking deals in North America. Who else should we expect to see sign NHL deals in the near future?
NHL penalizing all head contact would result in 'no more bodychecking,' says Bettman - TheHockeyNews
Commissioner Gary Bettman appeared before a House of Commons subcommittee on sports-related concussions Wednesday, where he noted that a blanket rule that penalizes all head contact could have unintended consequences, as well as touched on the topics of fighting and CTE.
Red Wings' Holland taking stock of future - TSN.ca
Former Detroit Red Wings general manager Ken Holland is currently taking stock of his hockey future with numerous possibilities still in play, according to TSN Hockey Insider Pierre LeBrun.
Rangers, Fox agree to entry-level deal - TSN.ca
The New York Rangers have agreed to terms on an entry-level contract with defenceman Adam Fox.
Burns thriving after Doughty's 'out of left field' potshot - TSN.ca
DENVER — Brent Burns took the high road when fellow superstar defenceman Drew Doughty ripped him back in March.
Blueprint for how to fix Oilers begins with rebuilding blue line - Sportsnet.ca
The Edmonton Oilers' needs are many, there is little argument there. But they are also attainable — and not necessarily costly, as NHL salaries go.