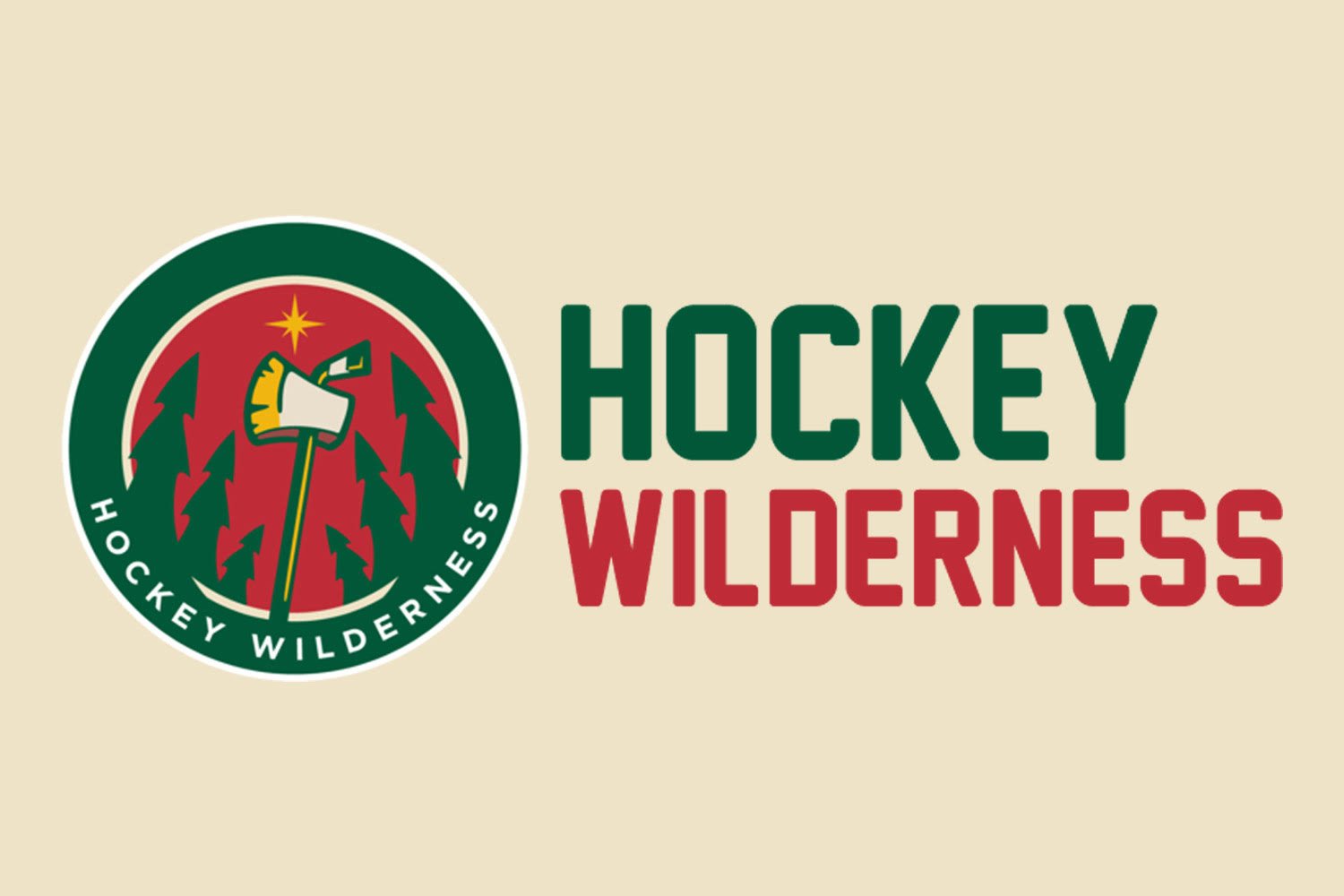 Happy Friyay Everyone!
Last night the Minnesota Wild played the second game of their back-to-back preseason games. Another game and another loss for the Wild this preseason. The Wild fell to the Dallas Stars 3-1, surrendering another late third period goal against. I know it is just the preseason and these games "don't count", but the Wild have never, I repeat never started the preseason 0-3. Time to hit the panic button? No, definitely not. Then again, this start to the preseason makes a Wild fan like myself question the confidence I have in this team.
To end on a positive note, Zach "The Bus Driver" Parise scored last night. Time to hit the confidence button? I think yes!
Friyay Fun Fact: Former Wild player and everybody's favorite player to hate Kurtis Gabriel had 14 penalty minutes last night.
Taking us through this morning's Walk is one that always gets the blood pumping for weekend ahead, AC/DC's Thunderstruck.
Wild News
Jared Spurgeon at full steam, Zach Parise scores in Wild's loss to Stars – The Athletic
Two of the Wild's stalwarts took an important step toward returning from last year's ailments, but Minnesota lost its third straight game to open the preseason.
Parise scores in Wild's preseason loss to Dallas - StarTribune.com
Back on the ice from a fractured sternum suffered during last season's playoffs, Zach Parise scored the Wild's lone goal Thursday night, a 3-1 loss to the Stars at Xcel Energy Center.
Dallas Stars - Minnesota Wild - September 20th, 2018 | NHL.com
Box Score from last night's loss at the X.
'Never a good loser' Wild's Seeler doesn't turn down a challenge - StarTribune.com
From the backyard rink to the pros, Eden Prairie's Nick Seeler hasn't backed down and is now among the Wild's top six defensemen.
Granlund could get point spot on Wild power play - StarTribune.com
Placing Granlund in a quarterback-style role instead of at the net would undoubtedly give the Wild a fresh dynamic.
Revitalized Staal expects a lot from himself - and the Wild - StarTribune.com
On the heels of a 28-goal, 65-point debut with the Wild in 2016-17, Eric Staal staged an encore by scoring 42 goals to tie the single-season franchise record. But he wants more.
Thoughts on the Wild's loss to the Blues and a showcase hockey night in Iowa – The Athletic
What stood out from Wednesday's preseason road show between the Wild and Blues in Des Moines.
On Frozen Pond
Minnesota Scene: Late goals decide All-American Prospects hockey game - StarTribune.com
Team Langenbrunner topped Team Leopold 6-4 on Wednesday night in the seventh annual USA All-American Prospects Game at Xcel Energy Center.
Minnesota State women's hockey team hopes to raise the bar | Local Sports | mankatofreepress.com
For Corbin Boyd, there really are no moral victories. The bar is set pretty high for everything she does.
Off The Trail
Mailbag: Karlsson's future, Rangers' center options
Here is the Sept. 19 edition of Dan Rosen's weekly mailbag, which runs every Wednesday.
Domi suspended remainder of preseason for action in Canadiens game
Montreal Canadiens forward Max Domi has been suspended for the remainder of the preseason for roughing Florida Panthers defenseman Aaron Ekblad during NHL Preseason Game No. 29 in Montreal on Wednesday, Sept. 19, the National Hockey League's Department of Player Safety announced today.
Ranking Every 1st Line Center in the NHL in 2018-19
Every team needs a quality first line center, not all have one. Learn which players top the list of the NHL's best first line centers for 2018-19.
Down Goes Brown: Eight times teams traded away picks that became top five selections and how it turned out – The Athletic
Despite coming off one of the worst stretches in recent pro sports memory, the Senators may not have hit rock bottom. Will they end up on the list of times teams traded away high-end picks?
Top 10 Norris Trophy candidates for 2018-19 – TheHockeyNews
The NHL boasts one of its best collections of all-around blueline talent in history, making the Norris one of the game's most hotly contested awards right now.
The NHL is going to have to play the long game if it wants success in China – TheHockeyNews
If the NHL thinks and acts with the long-term in mind, there's an opportunity for a huge revenue stream in China. But the league doesn't have a track record of patience when it comes to these kind of ventures.
Max Domi suspension could open the door for Nick Suzuki with Canadiens - Sportsnet.ca
If the Montreal Canadiens are going to get a strong sense for what Nick Suzuki can do, they're going to have throw him into the deep end of the pool and see if he can swim.