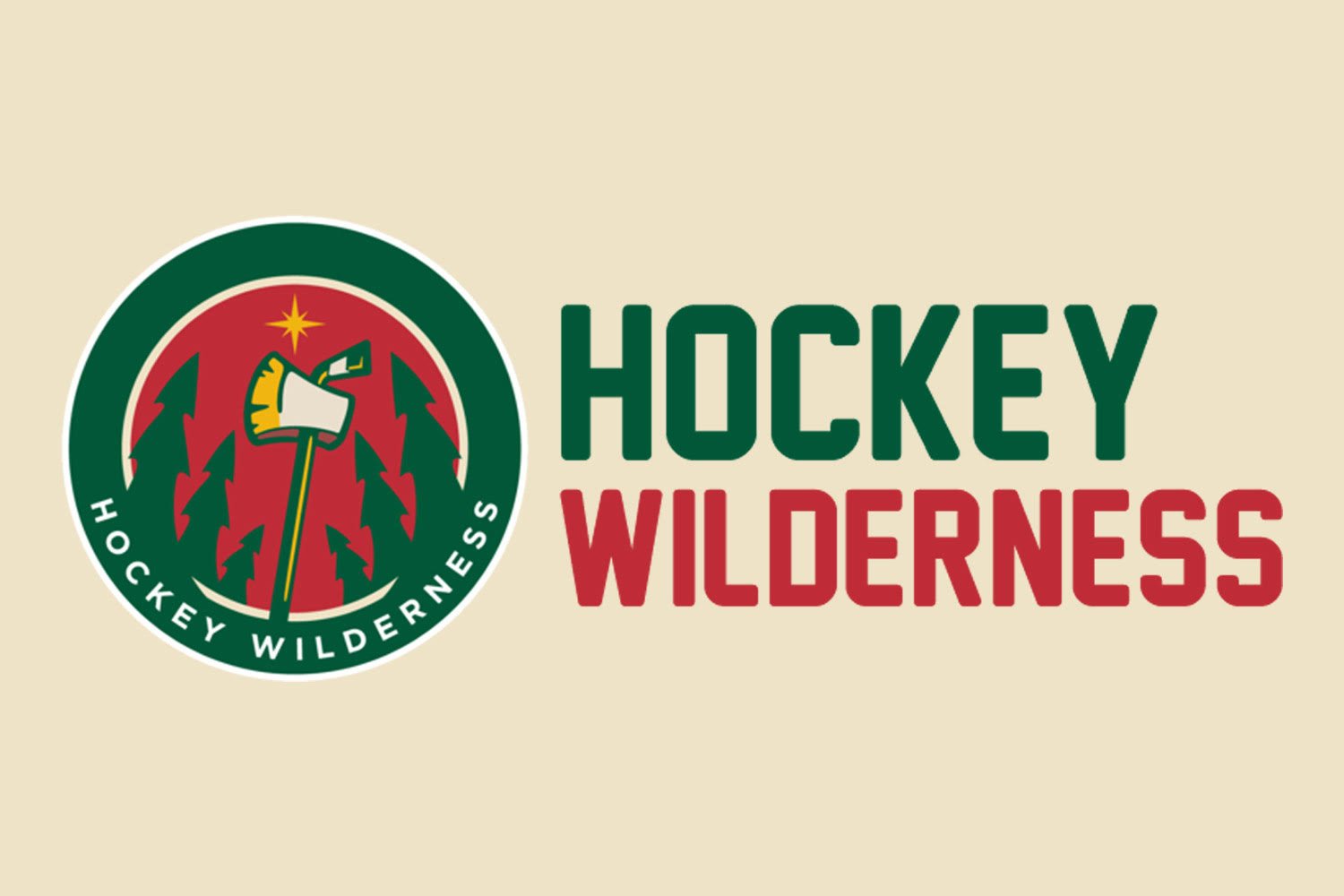 Happy Friyay Wilderness!
At least Jordan Greenway scored?..
I am just trying to stay optimistic as the Wild have only scored two goals in the last 3 games, both coming from one of the youngest players on the team, 21 year-old winger Jordan Greenway. The Wild continued to struggle as they came away from Pittsburgh with zero points in a 2-1 loss.
Well, on to the next one. The Wild play their last game before the holiday break at home on Saturday. Minnesota hosts the Dallas Stars at 7:00 PM CST. Saturday's game is the perfect opportunity to go into the break on a good note.
Friyay Fun Fact: The World Juniors are right around the corner (starts Dec. 26th) and today's fun fact includes a Wild goaltending prospect and a gold medal. Current Iowa Wild net minder and 2014 4th round draft pick Kaapo Kahkonen, won a U20 WJC gold medal in 2016, playing on a team that included Patrik Laine, Mikko Rantanen, Sebastian Aho, Jesse Puljujarvi, and Kasperi Kapanen. Kahkonen helped Finland to it's fourth Under-20 World Junior Championship.
Taking us through the Walk this morning is 3 Doors Down hit, Kryptonite.
Wild News
Sources: Matt Dumba's upper-body injury is 'significant'; timeline, treatment still being determined – The Athletic
The Wild defenseman and his cannon shot could be out weeks or months due to an upper-body injury sustained Saturday.
Russo: Different year, different night, same old story for the offensively challenged Wild – The Athletic
The Wild have lost eight times this season when they've been in a tie game or had the lead at any point of the third period.
Q&A: Eric Fehr on his nomadic 22 months as the Wild forward returns to Pittsburgh – The Athletic
A chat with former Penguins right winger Eric Fehr on leaving the team in 2017, playing hockey in San Diego and finding ways to stay in the NHL for 14 seasons.
Rust's two goals help Penguins top Wild
PITTSBURGH -- Bryan Rust scored twice to give him eight goals in six games, and the Pittsburgh Penguins defeated the Minnesota Wild 2-1 at PPG Paints Arena on Thursday.
Postgame Hat Trick: Penguins 2, Wild 1
Wild.com's Dan Myers gives three takeaways from the Wild's 2-1 loss against the Pittsburgh Penguins at PPG Paints Arena in Pittsburgh on Thursday night:
Miscues at Pittsburgh lead to Wild's 'game of mistakes' and third loss in a row - StarTribune.com
Two giveaways to the Penguins' Bryan Rust from similar spots flipped a Wild lead into a 2-1 loss to the Penguins, its third consecutive setback and 11th in the past 17 games.
Pateryn brings reliability, progresses up Wild's defensive depth chart - StarTribune.com
Greg Pateryn was signed by the Wild to "eat minutes" but he's been promoted to the second unit on defense while Matt Dumba deals with an upper-body injury
Wild's offense sputters again in loss to Penguins - StarTribune.com
The Wild has scored just two goals in its last three games.
On Frozen Pond
World Junior Championship preview: Team USA – The Athletic
Corey Pronman's thoughts on all the players currently on Team USA's camp roster.
Minnesota's 1st blind hockey program providing unique opportunities | Duluth News Tribune
ST. PAUL, Minn. -- An ardent follower of the Minnesota Wild since the NHL franchise's first game in 2000, Mike Hutchens of Mankato, Minn., didn't need to ponder much when offered the chance to meet someone from the team.
World Juniors primer: A team-by-team guide to the 2019 under-20 championship | NHL | Sporting News
The IIHF Under-20 World Junior Championship, known colloquially as the World Juniors, is hockey's premier annual prospect event that gives us the feel of playoff intensity smack in the middle of the NHL season. For many, it's the closest thing hockey fans have to March Madness, except this tournament features kids who are locks for NHL stardom.
Off the Trail
31 Thoughts: What happened with Philadelphia's messy Hakstol firing? - Sportsnet.ca
Philadelphia's dismissal of Dave Hakstol as head coach didn't go as smoothly as GM Chuck Fletcher would have liked, so what happened there? Plus, the latest on Patrik Berglund's contract termination, the Senators' arena deal falling apart, and more.
LeBrun: The story behind how the Canucks ended up with Elias Pettersson at the 2017 NHL draft – The Athletic
Most fascinating already as we delight in every jaw-dropping moment of Elias Pettersson's rookie NHL campaign is the idea that he somehow wasn't more highly rated in his draft year.
NHL Rumors: Datsyuk, Duchene, Blues, Leafs, and Rangers Updates
In todays NHL rumors, there are updates on Pavel Datsyuk, the Toronto Maple Leafs, New York Rangers, St. Louis Blues and Ottawa Senators.
Stop asking if Barkov is underrated and start wondering where he ranks among league's best - TheHockeyNews
It used to be that Aleksander Barkov was considered one of the most underrated players in the league. That time has long since passed, however. Now, he should be recognized as one of the game's top centers
Sabres can make best of bad situation with Berglund contract termination - TheHockeyNews
It was never Buffalo's intention to sever ties with Patrik Berglund, but the contract termination will positively impact the Sabres' salary cap situation. That's good news with one major contract on the horizon.
Who can hang with Washington's Tom Wilson right now? - TheHockeyNews
The Capitals power forward wrote another chapter in the team's rivalry with the Penguins on Wednesday and continued his run of a player you do not want to face. The list of candidates who can stand up to him is brief.
Leafs' Hyman (ankle) out at least three weeks - TSN.ca
Toronto Maple Leafs forward Zach Hyman will be out at least three weeks with his current ankle sprain, the team announced Thursday night.
Ex-Sens AGM Lee pleads guilty to harassment - TSN.ca
BUFFALO, N.Y. — Former Ottawa Senators assistant general manager Randy Lee pleaded guilty Thursday to harassing a 19-year-old male hotel shuttle driver. The 57-year-old Lee entered the plea in Buffalo City Court just before his nonjury trial was to begin. He declined comment when leaving the courthouse.
Maple Leafs' high-flying success has core on path for career years - Sportsnet.ca
If you're a member of the Toronto Maple Leafs, odds are you're trending towards a career season. Thursday night's drubbing of the Florida Panthers pushed a few key Leafs names further to those personal-best totals.
Canadiens already clear-cut winners of Max Domi-Alex Galchenyuk trade - Sportsnet.ca
Max Domi has proven in 35 games — managing 14 goals and 19 assists — what Alex Galchenyuk couldn't prove in his six seasons with the Canadiens.