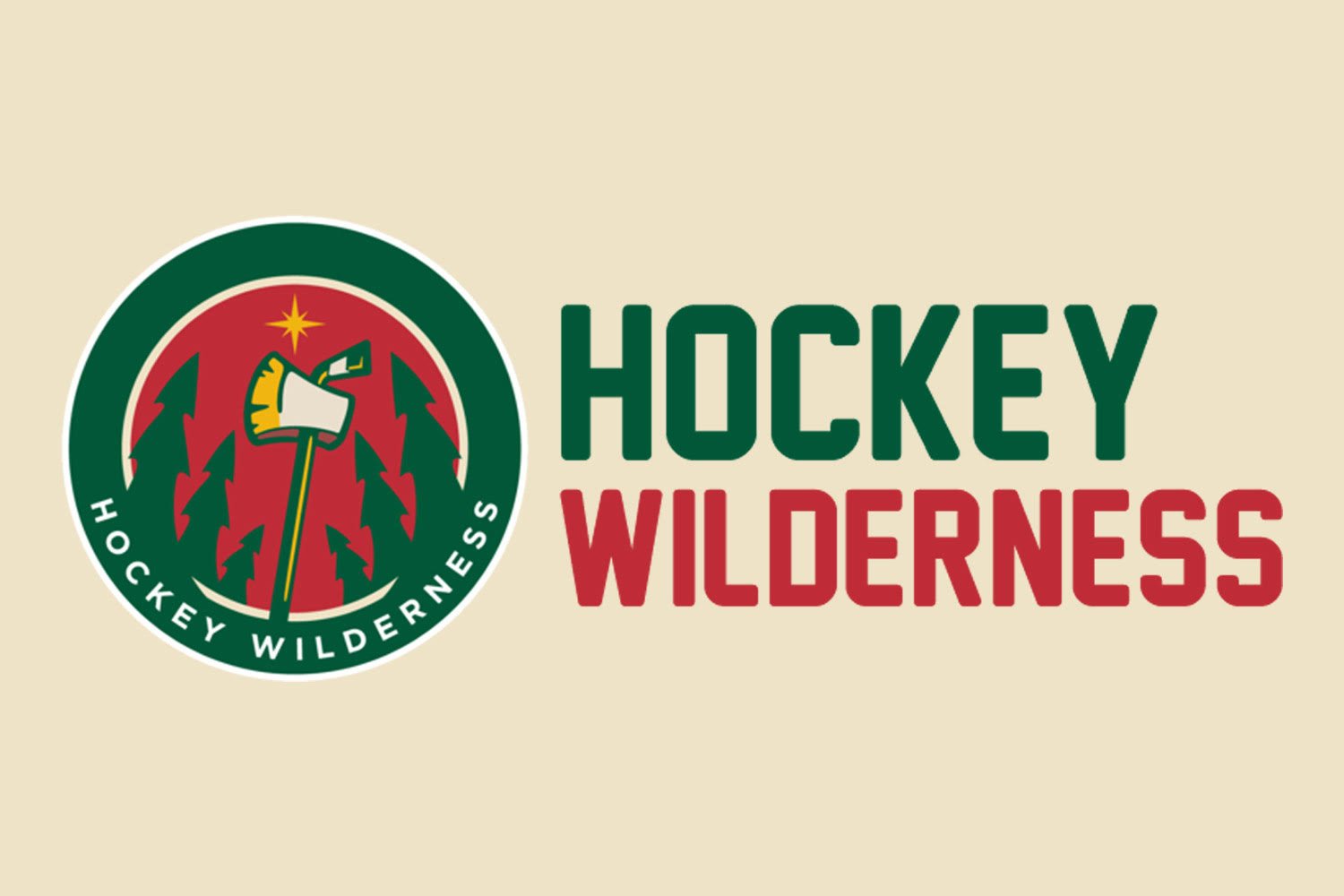 Eleven different NHL netminders have combined to score fourteen total goals in league history, some by shooting directly at an empty net, and some by getting credited with a tally on some sort of funky play. It's an incredibly rare feat, but Minnesota's own Alex Stalock came inches from registering his first goal last night, which would have also been the first marker ever by a Wild netminder.
With a two goal lead and Eddie Lack a few feet from the Devils bench at the other end of the ice, Stalock took a few steps out of his net and picked up a loose puck. He didn't think twice, and fired a perfect wrister over the neutral zone. The puck was on line and was absolutely labeled for the back of the empty net, but Lack came diving back to rob Stalock with his outstretched paddle.
On the second replay above, you can actually see that Zach Parise—who is skating through the neutral zone—puts his arms up to celebrate, as he knows that the puck is headed into the net.
AH! SO CLOSE!
Taking us through today's Walk is KISS with a great tune about the Wild's current mood.
Wild News
Wild ride unlikely three-goal flurry to crucial 4-2 over Devils
The Dane Gamer.
NHL - Which Olympian could step into an NHL lineup right away?
JORDAN!
Should Wild GM be looking to make any big moves at trade deadline?
Just please don't give up any draft picks, Chuck.
On Frozen Pond
U.S. women's hockey players bask in glow of gold
USA! USA! USA!
Eagan stuns Hill-Murray in 2-1 upset victory
Girls State Tournament news!
Eden Prairie edges Andover in goaltender battle
More Girls State Tournament news!
Gophers men's hockey riding hot goalie Mat Robson into season's final stretch
Robson hot at the right time.
Off the Trail
Elite teams' deadline approach shows new attitude in NHL
This could be a huge Trade Deadline.
Price out indefinitely for Canadiens with concussion
Oh, Carey.
Stars finally got that tension-breaking goal and were able to notch win vs Kings
Bummer for the Wild.