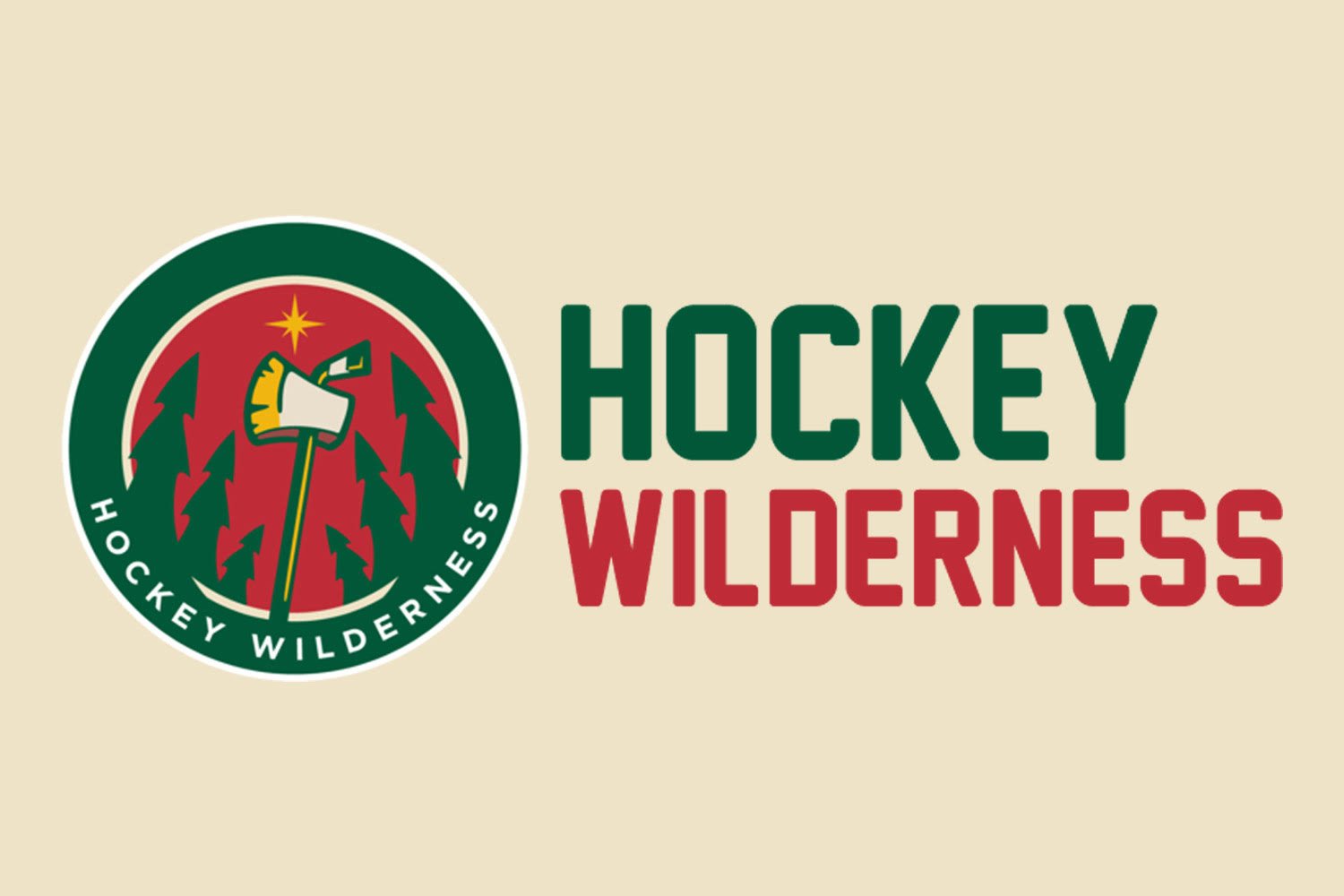 After the Wild handled St. Louis by the score of should have been 4 3-1, the Wild head down to Whatever It Is Arena in St. Louis for the re-match.
While Zucker, according to the signals sent out by Michael Russo, who usually has at least some information behind his projections, appeared to be a lock earlier this training camp, Granlund has impressed in camp and during pre-season games. This could be interesting.
Speaking of interesting, make sure you go back and read yesterday's articles, if you haven't already, as well as checking back in later today. We have four feature articles from yesterday alone that are worth your time, as well as a Noon Number. Later today, we'll have a Noon Number from Ger, and the return of J "Syrupy Moose" S.
But now, it's time to read other people's interesting stuff. Onto the Walk.
The Ultimate Smackdown between Mikael Granlund and Jason Zucker
Wild Thursday practice: Zucker on notice | Russo's Rants | StarTribune.com- Rachel Blount blogging. Particularly intriguing is Yeo on Zucker, "He's got to get more engaged. I thought he was losing races to pucks, and that shouldn't happen with his speed. He just really wasn't much of a factor in the game. He's got to be more involved." Giles will touch on this later, but I'll just go ahead and ask the obvious question: Is Zucker just not managing to do the things Yeo wants to see from him (making mistakes in regards to positioning or whatever), or does Yeo feel he's not giving a full effort? He's speaking in coach-speak, so there's a lot of room for interpretation in that quote. I would think it's the former, as Zucker has always been that energy type of player, and it just wouldn't make sense for him to dog it in what's essentially a job interview, but Yeo's phrasing scares me a bit.
Wild: Jason Zucker, Mikael Granlund fighting for roster spot - TwinCities.com- We touched on
Jason Zucker No Longer a "Lock", Mikael Granlund Has Rare Opportunity- Just about everything to this earlier.
Mikael Granlund seeks bounce-back 2013-14 season for Minnesota Wild - 2013-2014 Season Preview- I'm really rooting for Granlund to make the roster- and not at Zucker's expense, either. It's nice to see Granlund really identified what went wrong for him in his rookie year, and dedicated himself to improving his areas of weakness. He's apparently faster and stronger than he was last season, and he's playing a more "energy"/"compete-level" style of game. Good for him for maximizing the possibility of him being the first line player we all hope he can be.
Other Wild News
First Round Bust: Extending Pominville- A Pominville extension is tricky, as Pominville is still a useful player, and will likely be for the next few years. However, the last thing you want for a sports team is a team that's too old. Is a five-year deal too much?
Can Charlie Coyle Deliver After Impressive Preseason?- I know it's possible to have a fantastic pre-season, and then just revert to what was normally expected of you. However, Mike Yeo is so impressed with Coyle that he couldn't even nitpick him. I'll reiterate: Yeo literally could not come up with anything about him that he wasn't 100% impressed by. That's amazing. I'll have a sad if he doesn't carry this into the regular season.
The Team of 18,001: Preseason Thoughts: New Fourth Line?- Giles has a column of thoughts up. They sparked my concerns about Zucker and the "E"-word.
First Round Bust: NBC Sports Net Has 2 New NHL Shows That The Wild Will Probably Never Appear- I don't have cable. Anyone out there have an opinion on NBC Sports Net? I'd be fascinated if they turned into legit competition to ESPN.
Tending the Fields
Off the Trail
Fighting in hockey is prehistoric and needs to go | Backhand Shelf- Some damn good points about fighting. There's really no logical defense for fighting, especially with the damaging effects of concussions being fully realized by the sports world. But damn, a well-timed fight at a hockey game can be so exciting.
2013-14 NHL Previews: Choose Your Own Opinion, Dallas Stars edition | Backhand Shelf- Another preview of a division rival.
Bobby Ryan, Tyler Seguin among NHL players set for big offensive season in 2013-14 | Home Ice - SI.com- Potential breakout players. Don't worry, there are guys who are more under the radar than Ryan and Seguin.
Vancouver Canucks, New York Rangers keep eyes on NHL Stanley Cup window | Home Ice - SI.com- The Wild appear to have their Cup windows opening, but you'll have to keep an eye as to whether guys like Koivu, Parise, Suter, and Pominville can reasonably keep up their production through their early-to-mid 30's.
Ranking teams in each conference - The Hockey News- The Wild aren't 29th in these rankings.