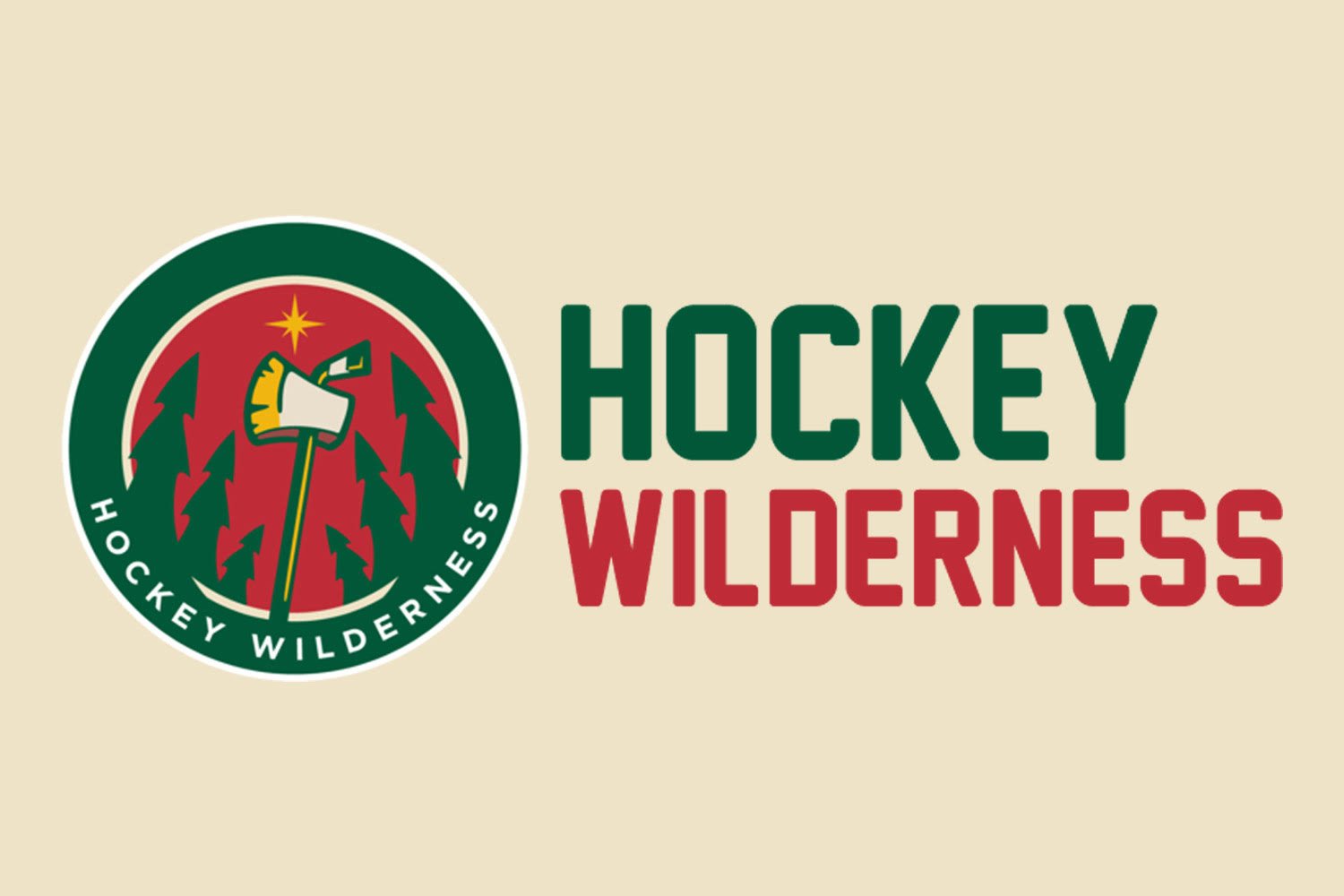 I'll give you a little bit of time Chicago, enjoy your day in the sun and congratulations on winning the Stanley Cup. Please realize when I say this, that its not that I don't like your city, or the people who call the Windy City home. But next season your kind of turning into our divisional rival up here. It's been fun Chicago, but soon enough the gloves come off, and we can go back to hating each others teams like it was meant to be.
Fletcher, Backstrom talk about today's 3-year, $10.25 million deal | StarTribune.com
The goalie dilemma has seemingly come to a close as veteran Wild goalie Niklas Backstrom have come to terms on a 3 year deal.
Minnesota Wild Re-sign No. 1 Goalie Niklas Backstrom - Gone Puck Wild
Be sure to jump over to our good buddies at Gone Puck Wild once in awhile. Here is their take on the Backstrom contract extension.
Fletcher on re-signing Cullen: "Challenging but not impossible;" Wild depth chart | StarTribune.com
It would be nice to get veteran back. The pocket book got a little lighter with the Backtrom extension. With no rumors of buyouts in the works the chances the Wild come to terms with Cullen are getting lighter as well.
Edmonton Oilers have interest in Taylor Hall's target, Minnesota Wild hitter Cal Clutterbuck | Edmonton Journal
Clutterbuck to ..... GULP .... Edmonton? If that's not a kick in the goin....
Tending the Fields
Wanted: A coaching staff for the Iowa Wild | The Des Moines Register | desmoinesregister.com
Excuse me, but what is going on here Des Moines Register? Here I am ready to have a fun read and post a witty "GOT COACHIN SKILLZ?" comment, and you pull something like this. Your getting off on the wrong foot here guys, I'm not impressed. Surely you have access to NHL/AHL photo's from around the league. So why on Earth would you choose a picture of the Blackhawks bench for an article about your new found AHL team? Are the people of Iowa that oblivious to hockey outside of the Chicago-land area? I simply don't get it.
Solar Bears hire Vince Williams as new head coach | Sports - WESH Home
The Orlando Solar Bears have a new head coach!
Off the Trail
Blackhawks stun Bruins in Game 6 to win Stanley Cup
An amazing end to the NHL season. Congrats to the Blackhawks and their fan base.
Blackhawks win Stanley Cup on Dave Bolland's third period goal (Video) | Puck Daddy
How it went down...
Patrick Kane claims the Conn Smythe | ProHockeyTalk
I can't argue with this. Could have gone to Crawford as well, but can't be upset with Kaner getting the nod here.
Rask in disbelief after 'shocking' Chicago comeback | ProHockeyTalk
He was 76 seconds away from holding on and pushing the series to a 7th game...
Bergeron fought through broken rib, separated shoulder | ProHockeyTalk
Hockey players are tough SOB's.
For a handful of veterans, this Stanley Cup was a long time coming | ProHockeyTalk
Its always great to here these kind of stories.
Column: Stanley Cup back in city of big shoulders and short memories. And the bad old days? | StarTribune.com
This has a nice look back at where the Hawks were, how they got there, and their rise to elite status in the NHL.
Stanley Cup notebook: Blackhawks best in the world?; Kane on Core; Bruins were Boston Strong | Puck Daddy
Best in World? It looks like that is the case eh?
What We Learned: How Stanley Cup Final turned entirely on one coaching decision | Puck Daddy
Sometimes you find a gem in the "What We Learned" section of this piece. I chuckled at the Wild's this go around.
Reimer feels 'doubted' after Bernier trade | ProHockeyTalk
But you never had a clue the whole time the Leafs your knocking down Luongo's front door.
Lightning unsure if Sakic is bluffing | ProHockeyTalk
Sakic, triple-deking the mind! WHOA!!!!
Leafs extend qualifying offer to Bernier | ProHockeyTalk
I never would have thought this was the next logical step in a million years.
Penguins acquire F Zolnierczyk from Ducks for D Grant
A TRADE!!!!
Tippett takes another chance, agrees to stay with Coyotes
Interesting to see someone jumping on to a sinking ship.
Predators share 15th anniversary logo | ProHockeyTalk
Its craptacular ....