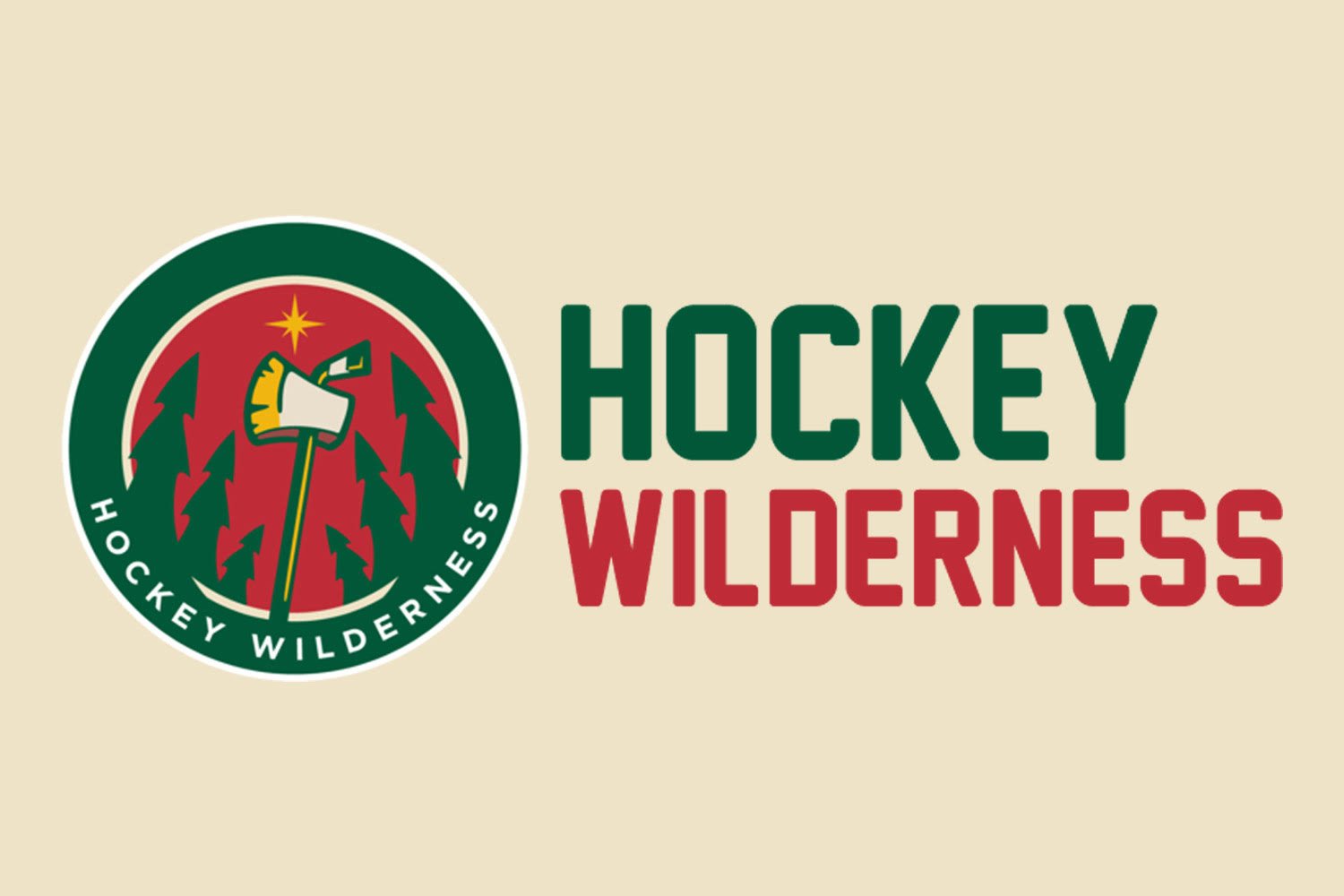 Good morning Wilderness. I trust that you are not taking the "Walk" portion of this post literally if you are in Minnesota as the temperatures outside make it tough to use a laptop or your favorite mobile device. I mean, how are you supposed to tap the screen with gloves on?
At any rate, the Wild have just 5 games left before they take a few weeks off for the Olympic break. Since turning over the new year the Wild have gone 8-3-1 which is markedly better than a December that saw the team win just 5 games.
Unfortunately we have some bad news to bring you today. Wild beat writer for the Star Tribune Michael Russo has been away from the team for a few days, his step-father passed away in Atlanta and he has been with his family in these difficult times. Our deepest sympathies go out to Michael and his family, you will be in our thoughts.
Wild had yesterday off and unfortunately I could not talk my boss into do the same for me today. It would probably help if I asked, but what is the point in asking a question you already know the answer to, right? Stay warm out there Wilderness, and stay safe!
Wild News
Wild goalie Niklas Backstrom has gone from starter to mentor - TwinCities.com
It's been awhile since Backstrom has been on the ice for a game.
Wild's Mikael Granlund Putting Together Impressive Sophomore Campaign
The Minnesota Wild are very much alive in the Western Conference playoff race thanks in large part to the efforts of second line center Mikael Granlund.
The Team of 18,001: Should The Wild Trade For Ryan Miller?
Images of torches and pitchforks dance in my head. If Jason Zucker would be a part of this potential deal, the fan base would indeed turn on Chuck Fletcher. If you ask me, the potential asking price of an NHL player, a prospect and a 1st round pick is too much.
Tending the Fields
Solar Bears pull into tie with Everblades after victory - Orlando Sentinel
Scott Tanski scored twice as the Orlando Solar Bears topped the Florida Everblades 3-2 and pulled into a four-way tie for fourth place in their conference in the ECHL.
Mallards fall in overtime to Beast
The Quad-City Mallards' road domination over Brampton ended Sunday in a 4-3 overtime loss to the Beast at the Powerade Centre.
Off the Trail
NHL Recap - Winnipeg Jets at Chicago Blackhawks - Jan 26, 2014 - CBSSports.com
The Blackhawks drop their third straight game against the Jets who are now 6 - 1 under new head coach Paul Maurice.
NHL Recap - New York Rangers at New Jersey Devils - Jan 26, 2014 - CBSSports.com
Rangers rally past the Devils after a 4 goal 2nd period in Yankee Stadium.
NHL Recap - Florida Panthers at Detroit Red Wings - Jan 26, 2014 - CBSSports.com
Panthers lift themselves over the Red Wings with a 3 goal period to tie the game and ultimately win with a shootout.
Stadium Series: LA costumes and jersey fouls | Puck Daddy - Yahoo Sports
Ah, some of the finer sights of an outdoor hockey game in Southern California.
Dodgers Twitter account unintentionally angers hockey fans | Big League Stew - Yahoo Sports
Missed this running wild through the twittersphere Saturday.
Bettman raves about first two Stadium Series games 'under two wild extremes' | ProHockeyTalk
Of course, the 100,000 plus tickets sold for 2 games might have something to do with it.
Brodeur OK with being pulled, blasts 'worst ice' he's ever played on | ProHockeyTalk
A tough day for Martin Brodeur, and the ice surface helped him not at all.
College game ends in complete chaos: players fighting, coaches going nuts (Video) | Puck Daddy - Yahoo Sports
Looks like a few egos were severely bruised here.