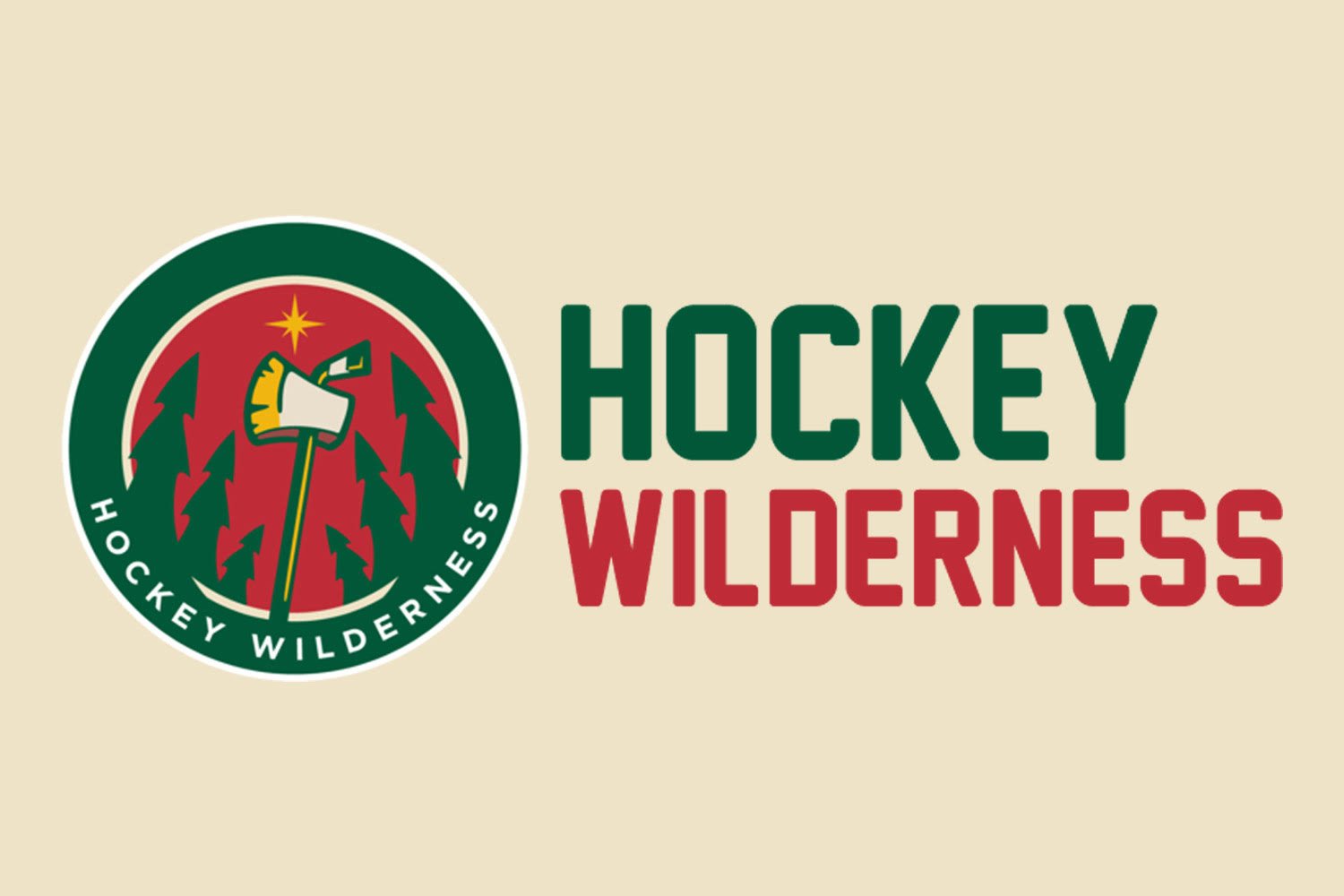 I found it pretty odd that the Wild went back to St. Paul.
Don't worry, this isn't going to be a diatribe questioning the work ethic of the Wild, or if Yeo is keeping the Wild's noses to the grindstone, or if this means they aren't going to have the requisite "fire" to win, or whatever.
I know it's just two days in between games, and that it's a very short plane trip, but it just seems weird to have that kind of downtime in the midst of a playoff series, especially with the crazy, condensed season that has barely given anyone a moment to breathe.
The biggest story of the day for the Wild is unquestionably the play of Josh Harding and what it means. What he had to overcome to play so well on Tuesday night is incredible, and while he doesn't like the attention he receives for it, it's well-deserved, and his play is serving as an inspiration to all affected directly and indirectly by MS.
The second biggest story is injuries. Pominville remains day-to-day, while Backstrom joins the lists. This doesn't count the fact that when it comes to playoff runs, just about everyone is playing hurt. Perhaps a day at home will be the a good remedy for that hurting. You'll be keeping an eye on the status of the Wild players in the next couple of days.
Oh, and also, the Blackhawks have done quite well in an underrated category this year. But you'll have to go on the Walk to remember.
Wild News
Wild's Harding stays on task with Game 2 in Chicago on deck | StarTribune.com- Russo's feature on Harding. Lot of good stuff.
Minnesota Wild suddenly find themselves all-in with Josh Harding - TwinCities.com- It would appear that way. However, Backstrom could still be back, and while I don't think it's Plan A, I can see a scenario where Kuemper gets thrown into a start.
Wild: Josh Harding's performance with MS 'positive for our cause' - TwinCities.com- Spotlighting the reaction that Harding's received from the MS community and their allies.
Wild notes: Focus turns to generating more offense against Chicago in Game 2 | StarTribune.com- This notebook includes the first line's 5 shots, The Return of the Succubus, Suter's minutes, and who Harding's backup was (nobody).
Wild playoff updates: Backstrom, Pominville remain day-to-day; Kuemper recalled | StarTribune.com- A huge Russo Rant with lotsa quotes and extras.
Souhan: Drama of Game 1 reminds us what playoff hockey is all about | StarTribune.com- The Strib has been focusing on hockey like crazy lately.
Tom Powers: Minnesota Wild need to play with more fire - TwinCities.com- Is that like when the Wild were going to lose because they won instead of fighting Dustin Brown.
First Round Bust: Minnesota's Playoff Ratings Are Off To A Strong Start- So, that's something good going for them. I don't think the ratings people were counting the bars I tried to watch the Wild games in on Tuesday, though.
First Round Bust: 5/1 Wild News & Notes Around The Internet- In case you don't have enough links (you got plenty!), here's a FRB news round-up. We get some shout-outs. They're cool beans.
Tending the Fields
No game recap for this, but the Aeros went down 2-1 in their playoff series tonight, and are on the brink of elimination.
The Third Intermission: Game 3 Preview - It's the Mike Condon Show!- Here was the preview.
Off the Trail
Chicago Blackhawks have had tremendous amount of sex this season: Report (Video) | Puck Daddy - Yahoo! Sports
Penguins' James Neal injured in Game 1 vs. Islanders | Puck Daddy - Yahoo! Sports- Eh, Pittsburgh's like a starfish. Hack off a leg, it doesn't matter.
Phil Kessel humbled again by Boston Bruins in Game 1 loss | Puck Daddy - Yahoo! Sports- Was Kessel that bad, or is it just that he's the focal point of what looks like a bad deal for Toronto?
San Jose Sharks vs. Vancouver Canucks - Recap - May 01, 2013 - ESPN- Any way both these teams can choke away this playoff series?
Injured Sidney Crosby to miss Penguins NHL playoffs opener vs. Islanders | Home Ice - SI.com- He's still playing?