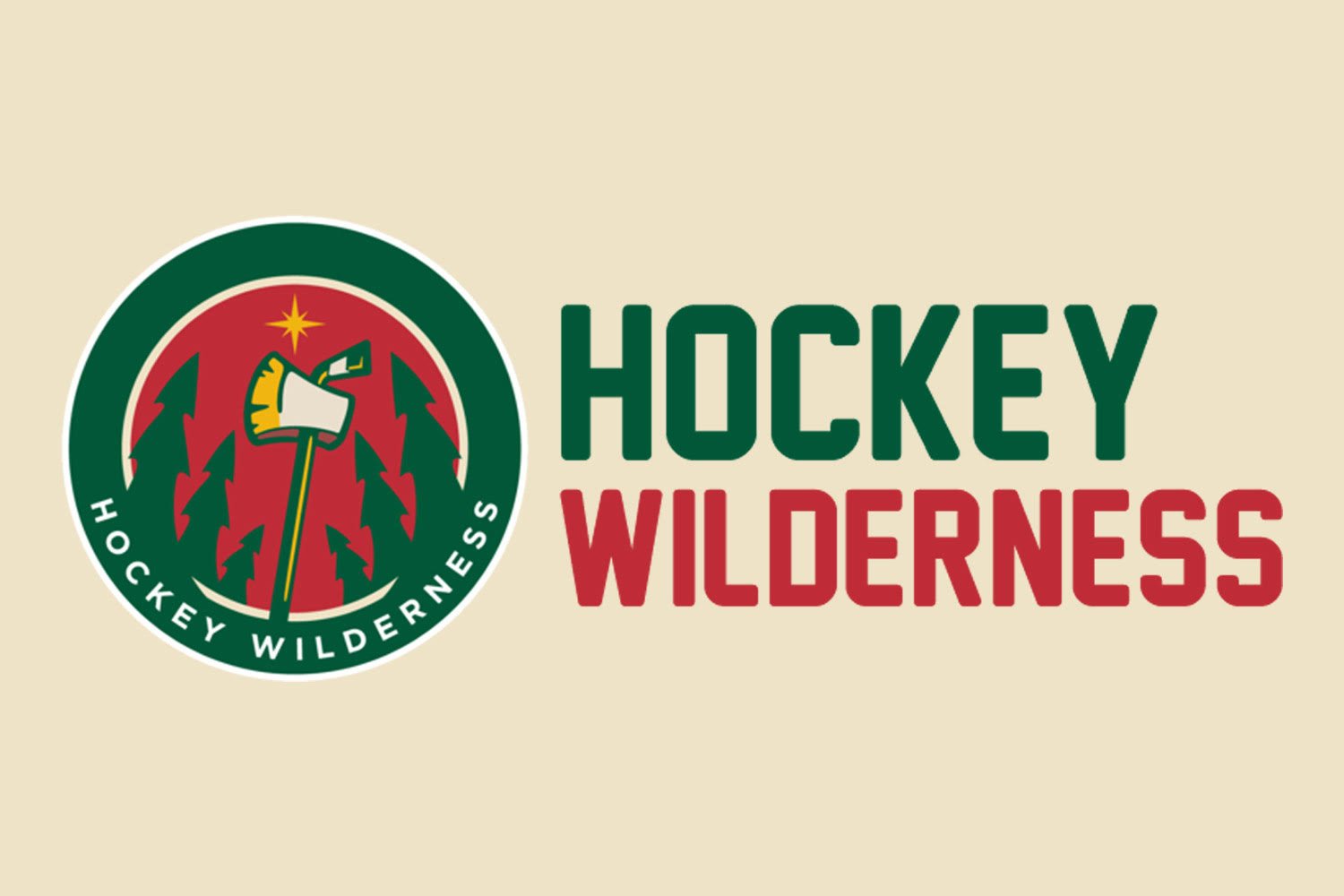 The playoffs aren't all sunshines and daisies, unfortunately.
Not to make excuses, though. There very well have been injuries for the Wild, and there very well may be key Wild players playing hurt right now. This doesn't change the fact that the Blackhawks are just a better team, plain and simple, in just about every facet of the game. Kudos to them.
It's a shame. The Wild did just about everything they could against the team, except for be good on the Power Play. I don't know where the fix is for the PP, but they're gonna have to figure out something for next year. It's pretty damn frustrating seeing the Wild unable to keep the puck in their own zone, let alone convert.
But alas, even though this series, and their season, is effectively over, there's no reason for the Wild to not hold their heads high, no matter what Souhan says in his roughly 27 burn pieces this week. The Wild won a game, and played the best team in hockey tough. Whether they can push this series to 6 or 7, or lose on Thursday doesn't change that.
Onto the Walk.
Wild News
Chicago shuts down Wild, takes 3-1 series lead | StarTribune.com- Russo's recap.
Wild season on the brink after shutout loss tonight to Chicago | StarTribune.com- Russo's blog.
Scoggins: Wild down to third goalie, and down 3-1 in series | StarTribune.com- Being on your third goalie in your playoff series isn't ever a good sign. Even with a third goalie as good as we think Kuemps is.
Tom Powers: You can't try to skate with these Blackhawks - TwinCities.com- Can you try to out-hard-work them? How about out-chocolate them?
Bob Sansevere: What if Wild goalie Josh Harding hadn't gotten hurt? - TwinCities.com- Judging by what happened, I'd guess losing 1-0. At best.
Souhan: Wild need more out of captain | StarTribune.com- Tried ignoring this last week, when he wrote the same LCD piece, but it didn't work, and it's kind of the point of the gig to not ignore these things, so here we go, Wilderness. Please rush over there, and give a hack your clicks, attention, and outrage. He'll enjoy that his second rip job of the same player in a week is going to ensure that he'll cash a check for minimal effort yet again. At least we'll have a new anti-Koivu Crazies vs. Kaptain fans discourse tomorrow on Twitter. A refreshing change.
Minnesota Wild: Mikko Koivu's nightmare of a series continues - TwinCities.com- That said, it really has been a rough series for the guy. If he indeed is playing hurt, it goes to show you what a damned-if-you-do, damned-if-you-don't thing playing hurt is.
Norris Trophy Finalists: Letang vs. Subban vs. Suter | Puck Daddy - Yahoo! Sports- Handicapping the Norris race.
State of Hockey News | Wild's continued failure on power play dooms them in 3-0 loss to Blackhawks- Your State of Hockey News recap for today.
The Key to Wild Rookies' Success - Gone Puck Wild- Being awesome, and hand-picked by Brent Flahr. Moving on.
Marco Scandella: Pleasant Playoff Surprise For Minnesota Wild : The Hockey Writers- That's a really good story of the Wild's playoffs. Hopefully Scandella can translate this into a good season next year.
The Minnesota Wild Need to Play With Jason Zucker's Energy : The Hockey Writers- I'm not really sure that's enough to topple the Blackhawks.
Burnside: Chicago Blackhawks' Crawford has been goaltending beacon - ESPN- Looks like Crawford is for real, after all. And the rest of the playoff teams just crapped their pants.
Minnesota Wild Live Chat with Michael Russo at 3 p.m. Tuesday | StarTribune.com- Lotta good nuggets here.
Tending the Fields
The Third Intermission: These Are A Few of My Favorite Things...- Some memories of the Aeros. But just remember, every new beginning comes from some other beginning's end.
Introducing Your Iowa Wild Correspondent - Gone Puck Wild- And Gone Puck Wild starts that new beginning in the Wild blogosphere. Please meet Lora. Welcome to the family!
Off the Trail
Vancouver Canucks vs. San Jose Sharks - Recap - May 07, 2013 - ESPN- BWAHAHAHAHAHAHAHAHAHAHAHAHAHAHAHAHAHAHAHAHAHAHAHAHAH
HAHAHAHAHAHAHAHAAHAHAHAHAHAHAHAHAHAHAHAHAHAHAHAHAHAH
HAHAHAHAHAHAHAHAAHAHAHAHAHAHAHAHAHAHAHAHAHAHAHAHAHAH
HAHAHAHAHAHAHAHAAHAHAHAHAHAHAHAHAHAHAHAHAHAHAHAHAHAH
HAHAHAHAHAHAHAHAAHAHAHAHAHAHAHAHAHAHAHAHAHAHAHAHAHAH
HAHAHAHAHAHAHAHAAHAHAHAHAHAHAHAHAHAHAHAHAHAHAHAHAHAH
AHAHAHAHAHAHAHAHAHAHAHAHAHAAHAHAHAHAHAHAHAHAHAHAHAH
HAHAHAHAHAHAHAHAHAHAHAHAHAHAHAHAHAHAHAAHAHAHAHAHAHAH
Ottawa Senators stun Montreal in Game 4 OT after Carey Price injury | Puck Daddy - Yahoo! Sports- Even more stunning is how Erik Karlsson has come back from his Achilles injury. Wow.
Systems Analyst: New math for the Toronto Maple Leafs: 1 big hit + 2 bad turnovers = 4th Bruins goal | Backhand Shelf- Justin Bourne with his Systems Analyst.
Jersey Aesthetics: Ranking the 8 first-round playoff series on visual pleasure | Backhand Shelf- No love for the reds? Am I the only person who likes them?
The 5 dumbest statements from the dumbest Red Wings column you'll read this postseason | Puck Daddy - Yahoo! Sports- The Illuminati has decided to prevent Detroit from doing well, as they do every year.
Ilya Bryzgalov ducks another puck, which seems problematic for a goalie (Video) | Puck Daddy - Yahoo! Sports- Not good for Bryz, but luckily for him, that's the only thing that's gone wrong for him in the past couple of years.