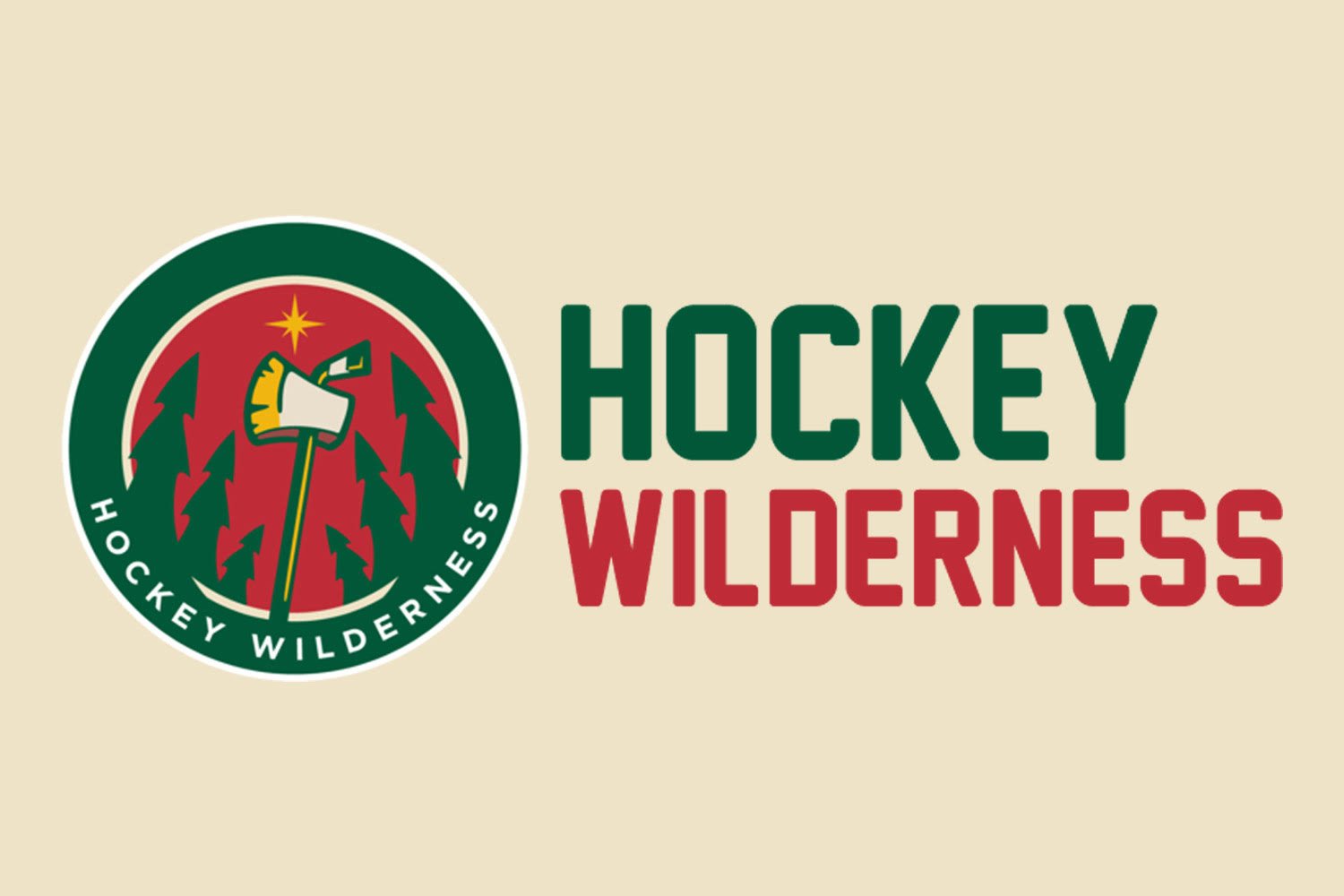 Happy Friyay Wilderness!
The Minnesota Wild Development Camp concludes today with a 3-on-3 tournament that is free and open to the public starting at 6:30 p.m. CT at TRIA Rink followed by player autographs. The tournament will be available by streaming it as in years past, likely on the Minnesota Wild Facebook page and Wild.com.
Friyay Fun Fact: During the 2018-2019 NHL season, the jersey number 17 was the most used in the NHL, worn by 25 players. The only numbers not worn by an NHL player during last season were 66, 69, 94, and 99 (nobody can touch Gretzky:) )
Wild News
State of the Wild, Defense Edition: Still great at the top as big decisions loom – The Athletic
When healthy, the Wild's top-4 is as good as any in the league. What that top-4 and beyond looks like in the future is less certain.
Russo: Updates on the Wild's interest in Joe Pavelski, Wayne Simmonds, Anders Lee and more – The Athletic
In the ever-changing world of pre-free-agency reporting, here's the latest we're hearing on what's going on with the Wild.
Johansson hopes to live up to billing as Wild's top 2018 draft pick - StarTribune.com
Defenseman Filip Johansson is aware of the pressure he inherited once he became the Wild's first-round draft pick in 2018.
Wild prospect Marshall Warren parlays figure skating background into NHL opportunity – Twin Cities
Wild prospect Marshall Warren parlays figure skating background into NHL opportunity
Bitten gets second opportunity at a first impression
When he was drafted by the Montreal Canadiens on day two of the 2016 NHL Draft in Buffalo, Will Bitten was on cloud nine.
Minnesota Wild Check All the Boxes at 2019 NHL Entry Draft
With picks in each of the seven rounds, Minnesota Wild general manager Paul Fenton was able to address team needs in the 2019 NHL Entry Draft.
Decade-plus as NHL player prepared Hendricks for new role with Wild - StarTribune.com
Matt Hendricks joined the Wild as its assistant director of player development earlier this week — a role that enables him to stay connected to the game he loves while being home with his family.
Ryan Carter with Nico Sturm | NHL.com
Ryan Carter caught up with Wild forward Nico Sturm to talk about all the activities happening at Development Camp
On Frozen Pond
Wild and FOX Sports North announce Hockey Day 2020 matchups
FOX Sports North, in conjunction with the National Hockey League's Minnesota Wild, Minnesota Hockey and the Minneapolis Local Organizing Committee, announced the date and schedule for the 14th Annual Hockey Day Minnesota (HDM) presented by Wells Fargo today at the iconic Minneapolis Sculpture Garden in downtown Minneapolis.
Ohio State Women's Ice Hockey to battle Minnesota outdoors for Hockey Day in 2020 | WSYX
The Ohio State University women's ice hockey team is scheduled to face the Minnesota Golden Gophers on an outdoor rink as part of the 14th annual Hockey Day in Minnesota on January 18, 2020. The game is set for 5:30 pm EST, and will cap off a day of games on the outdoor rink at Parade Stadium in Minneapolis. "A third of our team is from Minnesota, so they're no stranger to the tradition and what this event means to the state," head coach Nadine Muzerall said.
Off the Trail
Bound for the Hockey Hall of Fame, Hayley Wickenheiser reflects on a titanic legacy – The Athletic
As a child, Wickenheiser dreamed of Olympics golds and Stanley Cups, but never of the Hall of Fame.
Bourne: Marner's not leaving via offer sheet, buyer beware on Duchene and Luongo proves it's OK to be yourself – The Athletic
Plus, why 'has played awhile' does not equal a 'veteran leader' and should familiarity carry as much value as it seems to around the NHL?
LeBrun Notebook: Matt Duchene and other UFAs making the rounds, RFA updates and more – The Athletic
Matt Duchene and Joe Pavelski both made UFA visits on Wednesday as they potential search for new homes.
What we learned about the future of NHL at the 2019 Draft – The Athletic
Failure is a powerful teacher and the shift in drafting patterns since 2009 shows that the league has been learning.
How much term should NHL teams give players in free agency? – The Athletic
Oftentimes, the biggest mistake made by teams during free agency is not how much they actually spend, it's for how long the contracts are.
Luongo held in awe by peers after retirement
It's hard to imagine the NHL without Roberto Loungo.That was the predominant theme among goalies who played with and against Luongo, who announced his retirement on Wednesday after 19 seasons in the NHL with the New York Islanders, Vancouver Canucks and Florida Panthers.
Behind the Numbers: Free agents with value
Finding a good deal isn't always easy in free agency.
Gunnarsson agrees to two-year, $3.5 million contract with Blues
Carl Gunnarsson agreed to a two-year, $3.5 million contract with the St. Louis Blues on Thursday. It has an average annual value of $1.75 million.
Elliott signs one-year, $2 million contract to remain with Flyers
Brian Elliott signed a one-year, $2 million contract Wednesday to remain with the Philadelphia Flyers.
Reilly agrees to two-year, $3 million contract with Canadiens
Mike Reilly agreed to a two-year, $3 million contract with the Montreal Canadiens on Wednesday. It has an average annual value of $1.5 million.
Marleau contract bought out by Hurricanes
Patrick Marleau had the final season of his contract bought out by the Carolina Hurricanes on Thursday.
Marner doesn't need to rush contract with Maple Leafs, Nylander says
Mitchell Marner has plenty of time to sign a new contract with the Toronto Maple Leafs, teammate William Nylander said Thursday.
Panarin meets with Panthers, Rangers: report
Artemi Panarin met with the Florida Panthers and New York Rangers this week, The Fourth Period reported.
Duchene visits Predators after meeting with Canadiens: report
Matt Duchene visited with the Nashville Predators on Thursday after meeting with the Montreal Canadiens on Wednesday, TSN reported.
Pavelski visits with Stars, Lightning: report
Joe Pavelski visited the Dallas Stars and Tampa Bay Lightning on Wednesday, The Athletic reported.
NHL Rumors: Islanders and Marner, Gardiner, Oilers, Sharks, More
In today's NHL rumors, there is news on Mitch Marner, Joe Pavelski, Jake Gardiner, Anton Stralman, Corey Perry, and Gustav Nyquist as NHL free agency looms.
Taylor Hall is excited about New Jersey's early summer moves - TheHockeyNews
The 2018 Hart Trophy winner is getting more elite teammates to play with thanks to the additions of P.K. Subban and Jack Hughes. Will it be enough to keep him on the Devils long-term? We speak to the right winger about his new mates, his future and more.
Instant Buyer's Remorse: the worst contracts handed out from 2018 free agency - TheHockeyNews
It's common to overpay when there aren't many top options available on the market and you're in the middle of a rebuild. After nearly a year since the start of the last free-agency period, let's look at how some of the worst signings from 2018 have fared.
Panarin? Duchene? Pavelski? Matt Larkin answers your free agency questions - TheHockeyNews
Where is the best option for Matt Duchene? Will the Sabres do anything? Will the Avalanche get aggressive? All that and more in Matt Larkin's Q&A session.
Martin Brodeur Q&A: Talking Devils' future, new role and draft day memories - TheHockeyNews
A year into his role as executive vice president of business development with New Jersey, Brodeur spoke to The Hockey News' Ryan Kennedy about his new role, the future of the Devils and his own experiences with the draft.
Five free agents who should be signed with caution - TheHockeyNews
Signing season has a tendency to get out of control and the annual arms race sees some teams hand out contracts that blow up in their faces. Getting into bidding wars for these five players or overpaying for their services could be a disaster.
Signing Matt Duchene a complicated, unlikely scenario for Canadiens - Sportsnet.ca
Signing Matt Duchene, while enticing, complicates things for the Canadiens, which is why Eric Engels doesn't expect Duchene will be donning a Canadiens jersey next season.
NHL Rumour Roundup: Sharks' Joe Pavelski on the move? - Sportsnet.ca
As of Sunday, pending UFAs are free to meet with teams, which means plenty of fresh rumours and reports as we near July 1. We'll start with the latest on Pavelski.