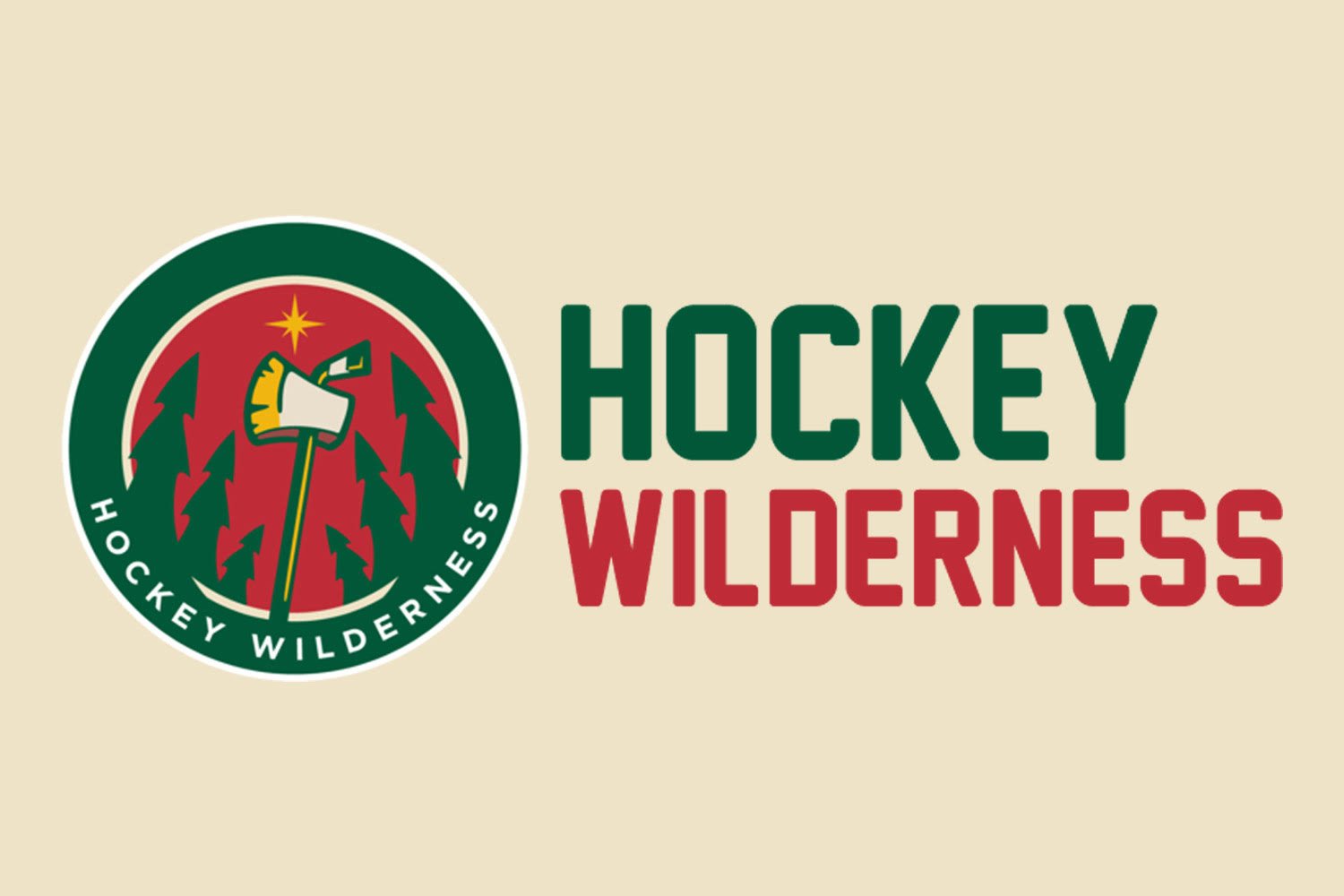 The year 2035. No, it's not the year that Zach Parise and Ryan Suter's contracts will expire. It's not when Kirill Kaprizov is scheduled to make his debut in a Wild uniform. It's not even when the NHL has Minnesota scheduled for a Winter Classic or a #1 pick in the NHL Draft Lottery.
No, 2035 is, as of yesterday, the year that the Wild's lease at Xcel Energy Center will now expire, after the city council approved a 10-year extension, ensuring the X will still be "our ice" for at least another 16 years.
Speaking of 2035, that might be the year that the Tampa Bay Lightning will finally live down the embarrassment of a first-round sweep handed to them by the Columbus Blue Jackets, as they were finished off last night in a stunning 7-3 loss. The New York Islanders also completed a surprising sweep of perennial cup contenders Pittsburgh Penguins with a 3-1 game four victory.
Lots of other news and notes around the leagues, including a new Kings coach, repercussions and possible concussions, and the baby Wild preparing for the Calder Cup playoffs. Let's walk.
Wild News
Wild commits to playing in St. Paul through 2035 - StarTribune.com
The team and city reached 10-year deal to keep games at Xcel Energy Center, with the Wild eyeing upgrades to arena and parking.
Minnesota Wild to stay at Xcel Energy Center through at least 2035, says team owner Craig Leipold – Twin Cities
The professional hockey team is extending their lease at the Xcel Energy Center through 2035 — a decade longer than previously agreed to.
After a down year, what comes next for Jason Zucker is anyone's guess – The Athletic
The Wild speedster didn't match the production of 2017-18 that landed him a big extension. Now he heads into a summer full of questions.
Fenton's summer checklist a lengthy one
Wild General Manager will have a busy summer, but at least it won't be anything like his first one on the job.With all due respect to the process that saw him named as the third GM in franchise history last May, it's safe to say that Fenton is looking forward to a more "normal" offseason.
Seeler ready to take next step in NHL evolution
ST. PAUL -- When Nick Seeler arrived for his NHL debut late in the 2017-18 season, he did so without thinking too much about it.
Tending the Fields
IOWA WILD GOALTENDER ANDREW HAMMOND NAMED CCM/AHL PLAYER OF THE WEEK | Iowa Wild
The American Hockey League announced today that Iowa Wild goaltender Andrew Hammond has been selected as the CCM/AHL Player of the Week for the period ending April 14, 2019. He joins fellow goaltender Kaapo Kahkonen as the Wild's recipients of the CCM/AHL Player of the Week award this season.
Prospect Need to Know: Ten players to watch at the world under-18s - TheHockeyNews
The last international tournament of the draft season has more than just a gold medal on the line. For many 2019 draft prospects, it's a final chance to impress their future NHL employers. We take a look at 10 players who could benefit specifically from strong showings.
AHL Notebook: Calder Cup Playoffs showcase brilliant crop of prospects
A deep crop of NHL prospects will have a chance to make big impacts when the American Hockey League's Calder Cup Playoffs start Wednesday.
On Frozen Pond
A way-too-early college hockey top 10 for 2019-20 - StarTribune.com
Minnesota Duluth sits atop college hockey for the second consecutive year. Who can topple the Bulldogs? Here are some candidates.
Off The Trail
3 Thoughts on the Svechnikov vs Ovechkin "Fight"
Carolina Hurricanes' Andrei Svechnikov & Washington Capitals' Alex Ovechkin dropped the gloves Monday night. Svechnikov should not have done that
Bourque sorry for crossing picket line at market
Hall of Famer Ray Bourque, a 22-year member of the NHL players' union, has apologized for crossing a picket line at the supermarket Stop & Shop.
NHL Awards to be held June 19 in Las Vegas
LAS VEGAS -- The NHL will hold its annual awards ceremony June 19 at Mandalay Bay Events Center.
Around the League
Sweep! NHL-best Lightning ousted in record speed by Columbus - StarTribune.com
Sullen and speechless, the Tampa Bay Lightning had little explanation for how they followed up a glorious regular season by getting bounced from the playoffs with record-setting haste.
How recent No. 8 seeds have fared since No. 1 seeds in the NHL playoffs - StarTribune.com
Since 2001, there have been 28 NHL playoff series between a No. 8 seed and a No. 1 seed.
History Makar: Avalanche rookie blueliner's post-season goal the first of its kind - TheHockeyNews
Cale Makar's instant NHL impact put him in the record books as the first defenseman to score a playoff goal in his big-league debut. He's not the first player to light the lamp in the post-season in their first NHL game, however.
Ovechkin punch puts Carolina rookie into concussion protocol - StarTribune.com
A barrage of punches from Washington Capitals star Alex Ovechkin could have an impact on the Stanley Cup champions' playoff series against the Carolina Hurricanes.
Islanders finish off Penguins 3-1 for stunning playoff sweep - StarTribune.com
Barry Trotz had questions when he took over the New York Islanders last summer. About the defense. About the goaltending. About where the scoring would come from if star John Tavares bailed in free agency.
LA Kings hire former Sharks, Oilers coach Todd McLellan - StarTribune.com
Todd McLellan was hired as the new head coach of the Los Angeles Kings on Tuesday, taking over a two-time Stanley Cup-winning franchise that slumped to the NHL's second-worst record this season.
A week later, Lakeville native Ryan Poehling still can't believe magical NHL debut
It started with a devastating NCAA tournament loss and ended with an NHL hat trick. One week later, Lakeville native Ryan Poehling still can't believe magical debut with the Montreal Canadiens.
Roundtable: Is Todd McLellan a good fit for the Kings? – The Athletic
The Athletic's Lisa Dillman, Eric Stephens, Josh Cooper and Daniel Nugent-Bowman offer their thoughts on the Kings' new coach.
If the Leafs can win without Kadri, should they trade him for a defenseman? - TheHockeyNews
The silver lining of Kadri's suspension: Toronto gets a demo of what its forward group might look like without him. If the Leafs keep winning, should they consider trading Kadri to address another roster need?
Martin Jones' play has been poor, but the Sharks' first round issues go beyond goaltending - TheHockeyNews
San Jose needs more out of netminder Martin Jones, to be sure, but the blame can't be placed solely on the goaltender's shoulders.