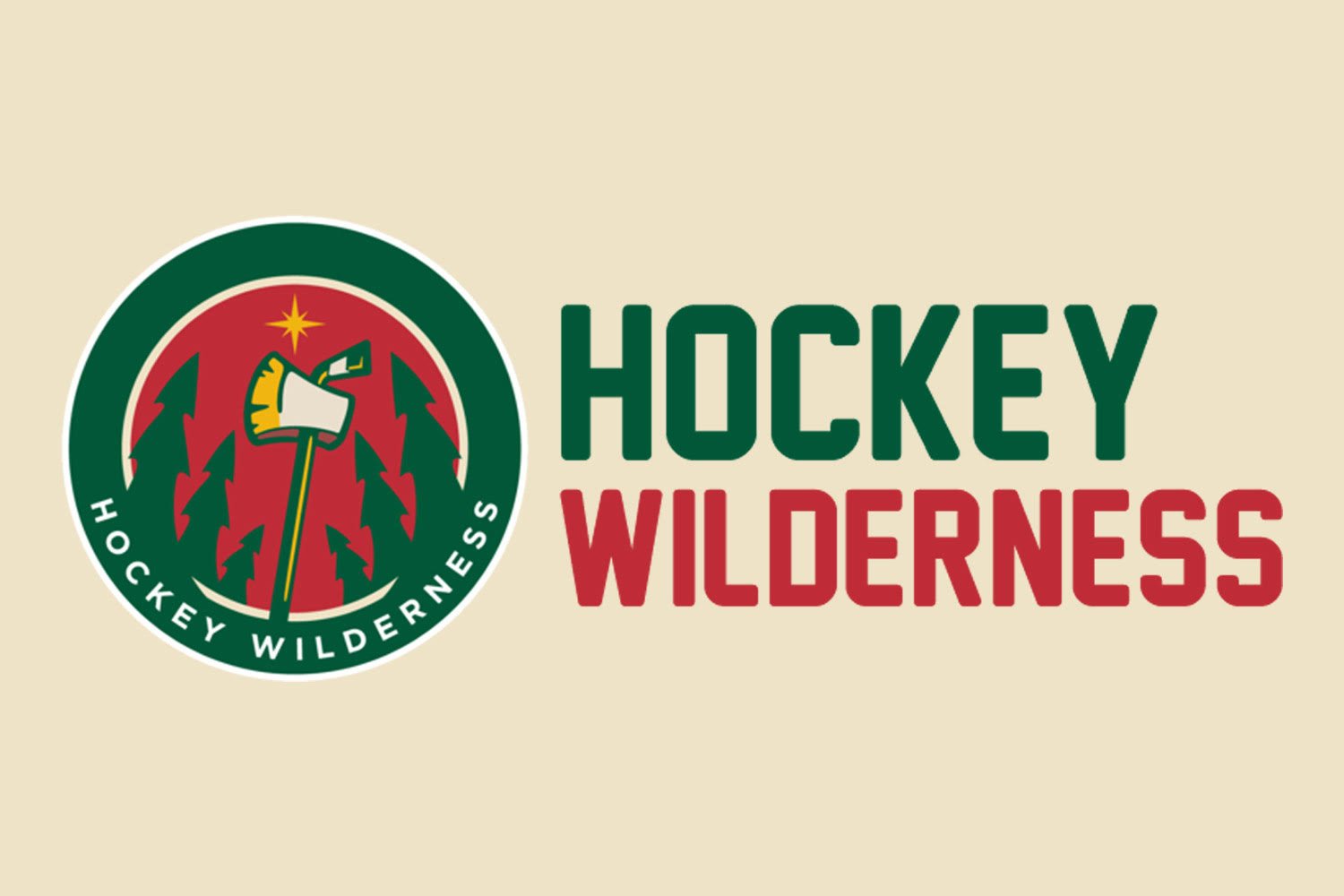 Now I'm not the biggest fan of the mushy gushy, but for years we have pined for this kind of attention from the national media and when it happens people actually complain about it? Sure, maybe Doc Emrick and Pierre McGuire aren't your particular flavor of kool-aid, but they spooned openly with this organization to a national audience last night, who else would you want to do this?
It has to start somewhere, and if it's the broadcast team of NBC Sports, so be it.
In this young season, and on the road this could be billed as the Wild's toughest test to date. Can they hold up against a power house offense like the Leafs? If the Wild can play their game, things should go well. It will be tight, but a victory can be had tonight. The Wild push for 4 in a row tonight, puck drops in Toronto at 6 pm central.
Wild News
Pominville's happy homecoming lifts Wild to win over Buffalo | Star Tribune
Russo gives us the recap, and Doc Emrick gushes even further about the Wild.
Wild minute: Dress rehearsal for Vanek? | Star Tribune
I don't know if I will ever get used to Russo speaking to us through video.
Wild notes: Fontaine cherishes first goal | Star Tribune
I hear he even kept the puck! Funny story about his mothers reaction to her boys first NHL goal as well.
Minnesota Wild Beat Buffalo Sabres - Win Streak At Three - Gone Puck Wild - A Minnesota Wild Fan Site
The recap you know you want to read from our friends over at GPW.
NHL Preview - Minnesota Wild at Toronto Maple Leafs - Oct 15, 2013 - CBSSports.com
The Toronto Maple Leafs aren't showing signs of slowing down, but they could find things a bit more difficult against the defensive-minded Minnesota Wild.
Hanging with Ed Hochuli, and a lot of Wild-Sabres updates | Russo's Rants | StarTribune.com
The great Russo talks puck with the mighty Hochuli.
GameDay: Wild at Toronto | Star Tribune
Quick hits for tonight's game in Toronto.
HockeyBuzz.com - Tony Dean - MNWild:Early Indications of Something Special
"To be a fan and loyalist supporting any of the Minnesota sports franchises it comes with a great deal of caution not to over commit yourself to any sort of confidence waiting for the big meltdown." The truth ladies and gentlemen.
HockeyBuzz.com - Brad Ratgen - Wild Learning A Thing or Two About Themselves, Irrespective of Record
Wait... we're bi-polar fans!?!? Yea, that's completely accurate.
Tending the Fields
First Round Bust: Minnesota Wild Prospects TV Guide
If your looking for a glimpse of some of the kids in the pipeline, the folks at First Round Bust have compiled a list of times and channels to check out the prospect pool.
Off the Trail
Report: Former No. 1 pick Nail Yakupov mulling return to Russia - CBSSports.com
The Russian right winger may be thinking about heading home to play in the KHL.
NHL Fantasy Hockey: Most, Least Valuable Players for Week 2 | Puck Daddy - Yahoo Sports
Any of these folks on your fantasy team?
HockeyBuzz.com - Ryan Garner - An Open Letter to Dallas Eakins
Oh man, Oilers fans are hilarious when they're angry!
Video: Week 2′s top 10 plays | ProHockeyTalk
Love me a some top 10 plays!
Behold the new fan bridges of Madison Square Garden (Photos) | Puck Daddy - Yahoo Sports
Now this is just plain weird to me. As a fan of the game, It is my goal to see games from every vantage point in an arena (Hey Russo, need a 1 night intern to fetch your coffee?) but sitting on a suspended pedestrian bridge hanging from the rafters? Yikes! On a side note, anybody have some water balloons?
Women's hockey line brawl highlights the hate between USA, Canada (Video) | Puck Daddy - Yahoo Sports
If you look closely you can see Barney Stinson rushing into the arena.
NHL Hockey Power Rankings - Week Week 2 - National Hockey League - ESPN
The Wild still find themselves in the bottom half of the power rankings (albeit on ESPN) but their stock is rising quickly.
Enemy News
Pension Plan Puppets, a Toronto Maple Leafs community
Your best source for quality Toronto Maple Leafs news, rumors, analysis, stats and scores from the fan perspective.
The Official Web Site - Toronto Maple Leafs
Head on over to the Leafs NHL page to catch up on some team news.
Toronto Maple Leafs: Will the Success Last? - Too Many Men on the Site - A National Hockey League Fan Site - News, Blogs, Opinion and More
Will the recent success of the Toronto Maple Leafs be long lasting into the season?
More from Hockey Wilderness: