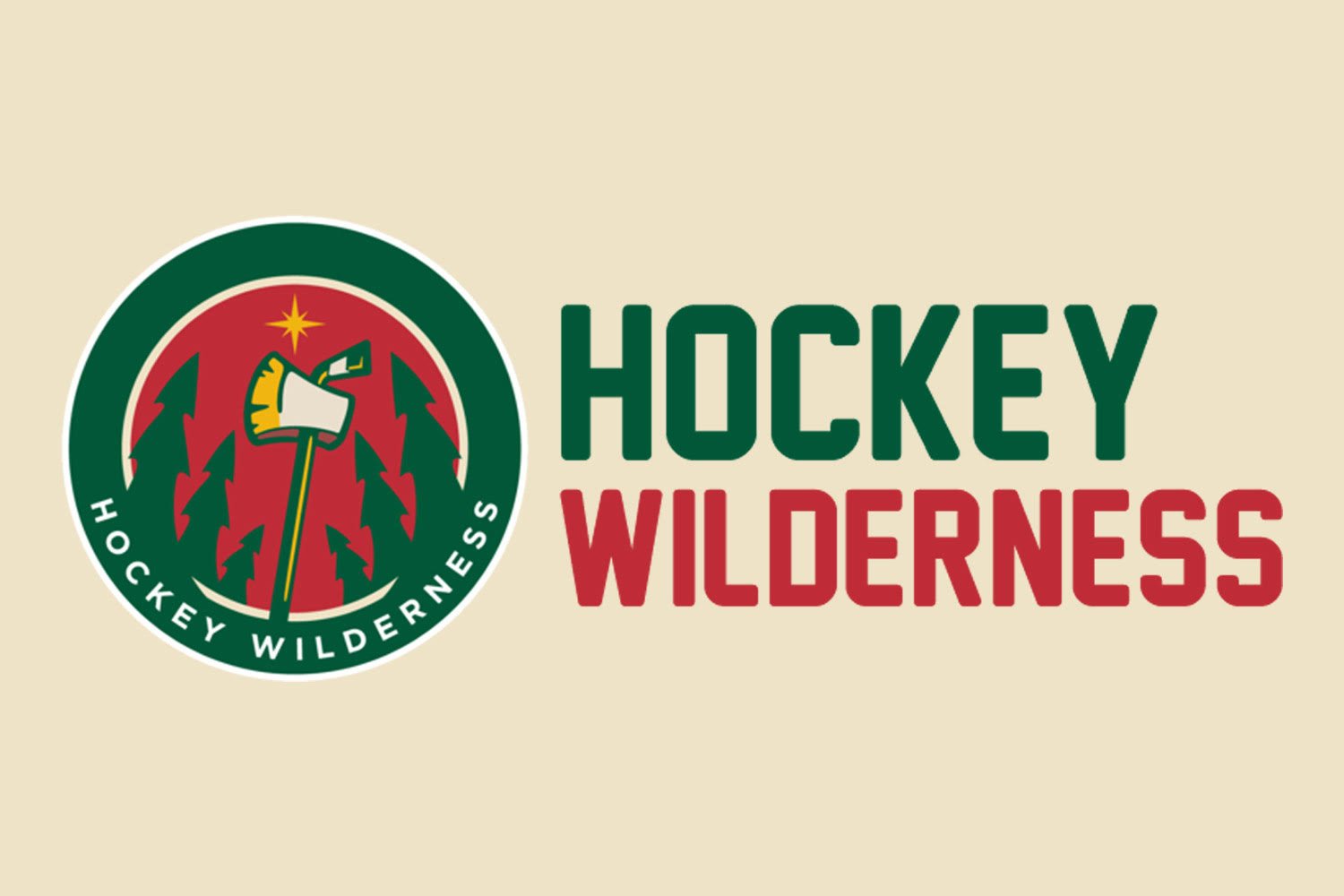 Today's musical selection is meant to renounce the sleep we are supposed to get tonight, but anticipation of things to come may well prevent. We Walk.
Wild News
Article: End of the (Regular) Season Grading: Defense - Minnesota Wild Talk - Wild Xtra
WX gives their grades for the defensemen.
Playoff Preview: How the Wild Will Beat the Blues - The Hockey Writers
THW Preview
HockeyBuzz.com - Tony Dean - WildHBcommunity: Beating the Blues is Best Way to Begin Stanley Cup Run
Tony Dean looks at what the Wild will face through the playoffs
Why The Wild Will Win The Cup - Minnesota Wild | Features
A homer #hottake from Wild.NHL.com
Wild vs. Blues first round playoff preview: Minnesota Wild edition - Along the Boards
ATB Preview
Coyle's Physical Play X-factor For Wild - Minnesota Wild | Features
#PlayAngry, Chowdah.
Dubnyk's Play Gives Wild Confidence Heading Into Postseason - Minnesota Wild - News
Duby Snacks will be the next big thing.
Wild to rely on speed in first-round series with Blues - TwinCities.com
Fast > Big.
Wild's Matt Cooke, Jordan Leopold win final Game 1 spots - TwinCities.com
One YAY! One NO!!!!! I'll let you decide which is which.
Behind Enemy Lines
Tuesday Links - Killer Red Wedding - St. Louis Game Time
Steve Ott isn't good. But you knew that. Also, a dude plays hockey in the snow with his dachsunds and people reacted to the Red Wedding so awesomely a couple years ago. And other things.
#BecauseItsTheCup
NHL playoffs 2015: First-round watchability rankings
The NHL Stanley Cup playoffs are here, and they are must-watch television for even the most casual sports fans.
Playoff First Round Offers Intrigue, But Little Rivalry - Articles - Articles - Homepage - Wild Xtra
Every spring, as the season winds to a close, any website with even a passing interest in the NHL publishes daily "playoff matchups," a constantly updated what-if slot machine of potential first round series. From mid-March until the final day...
NHL -- Emotion, singular focus help make the playoffs a special time
The playoffs elicit special emotion and singular focus from players and coaches, and all but one team each season will end up haunted by missed chances and what could have been.
Top weaknesses for Western Conference playoff teams - 2015 Stanley Cup playoffs
Ben Arledge identifies the top flaw for every Western Conference playoff team, explaining how these weaknesses could lead to a first-round loss.
NHL Playoff Picks: Times are changing - Article - TSN
Playoff Preview - Western Conference - Article - TSN
Off the Trail
Senators assistant coach Mark Reeds dies after cancer battle - CBSSports.com
The 2014-15 season had plenty of storylines, including players felled by the mumps, legal problems, the collapse of two powerhouses and epic dysfunction in Toronto.
2015 Stanley Cup Playoffs: 5 things to know about Predators vs. Blackhawks - CBSSports.com
The Stanley Cup Playoffs are here and the Eye on Hockey staff is getting you ready for the first round with five things to know about every series. Here's Predators-Blackhawks.
LOOK: Montreal bar creates Stanley Cup replica made of bacon - CBSSports.com
The most delicious trophy in all of sports is in Montreal.