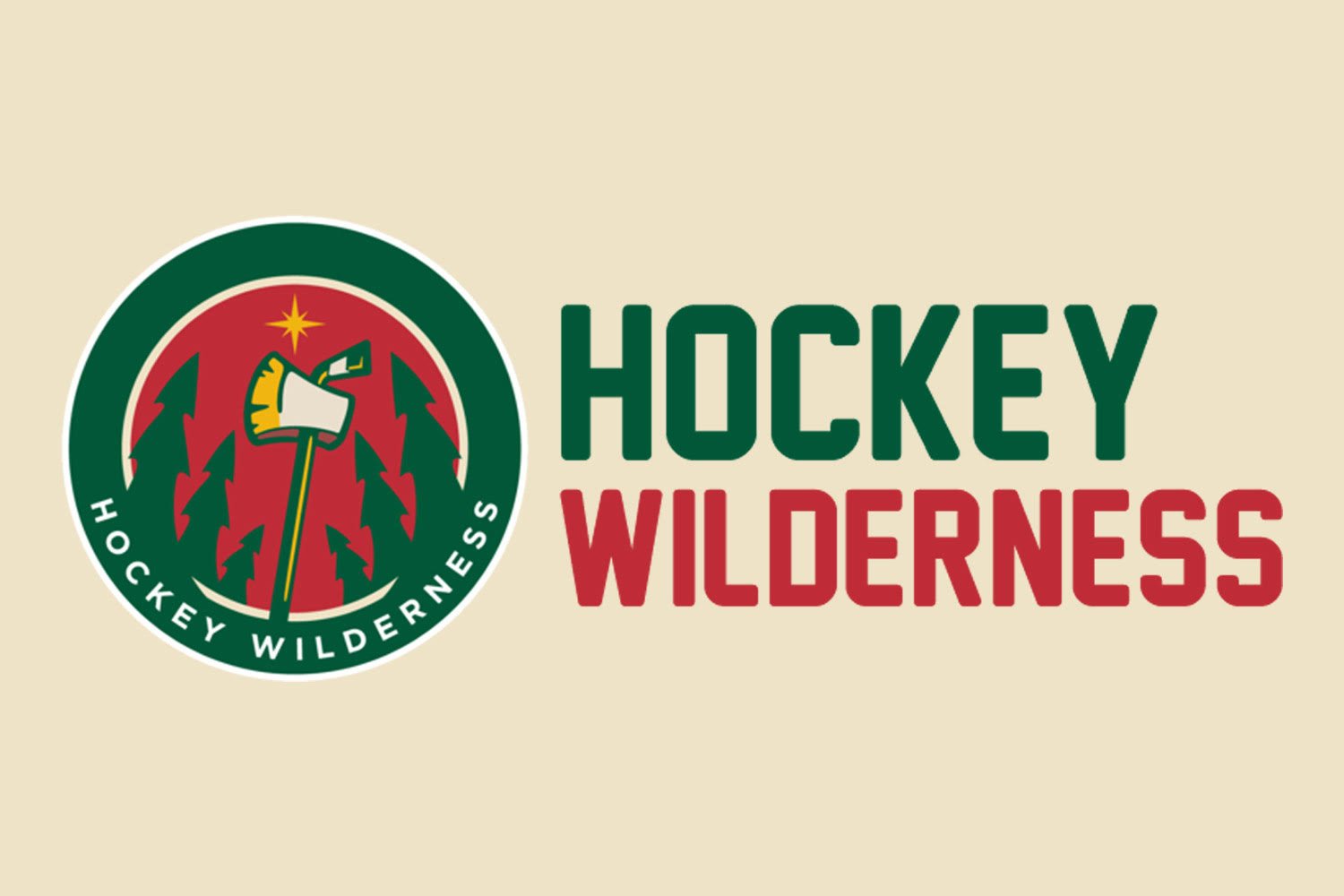 The Wild are on the verge of clinching a playoff spot, but there's not all that much to do today.
The first thing you'll want to pay attention to is the Jason Pominville situation, after getting cheap-shotted by Dustin Brown. He's currently day-to-day with what appears to be an obvious concussion an upper-body injury. If the upper-body injury isn't as innocuous than the bland language suggests, then the Wild will look to make a call-up. The short-list will likely include Mikael Granlund, who improved in his last stint in the NHL, Jason Zucker, who was really struggling before getting sent down a game ago, or Stephane Veilleux, who was called up before the Kings game to add grit, but sent back down because Konopka returned.
Then, that evening, the Wild will be watching games with playoff implications for them, as the Dallas Stars square off against the Columbus Blue Jackets. Both teams will have motivation, as Dallas will be eliminated with a loss, and Columbus will be all but eliminated with a loss. A regulation loss by Columbus will ensure that the Wild can not be surpassed in the standings by any team other than Detroit, thusly, clinching a playoff spot for the Wild.
Detroit also plays tonight, against Nashville. A win by Detroit puts Minnesota into the 8 seed, behind by a point, but with the tiebreaker and a game in hand. The Wild do not want to be behind Detroit, as the 8th seed means an almost certain bouncing from the playoffs by the Blackhawks. The game is in Detroit, and Nashville has appeared to pack it in for the season, losing 8 of their last 10. Sure, Rinne could get hot, but don't hold your breath for this one.
If the Wild were to clinch even before Friday's game it will remove an enormous amount of pressure from Fletcher, Yeo, and the rest of the team for the last two games, where they would be playing only for seeding. It also gives the Wild some leeway to rest Backstrom and give Harding some NHL minutes, which would be welcome, considering he hasn't gotten any since February.
So, dammit, "Lumbus", go back to your roots and lose already!
Let's go for a Walk.
Playoff Bubble Today
The Wings won, because of course. That moves them into 8th in the Conference, one point behind the Wild's 53. Both teams have 2 games to play. Columbus also has two games to play, and is 9th with 51 points. The Wild currently hold tiebreakers on both teams.
Wild News
Infographic: Suter 4 Norris - Minnesota Wild - Features- A nifty visual case for #Suter4Norris
Concern over Pominville's injury follows key win for Wild | StarTribune.com- Get well soon, Pom Pom. This team needs you.
Dustin Brown suspended two games for elbow to Jason Pominville's face | StarTribune.com- A well-deserved suspension, but one that certainly didn't help the Wild, as Detroit gained ground on them defeating the Brown-less Kings tonight.
NHL hands Kings' Dustin Brown 2-game suspension for elbowing Jason Pominville | Puck Daddy - Yahoo! Sports- More on the suspension.
Myers: Letting dirty shot slide doesn't bode well for Wild in playoffs | 1500 ESPN Twin Cities- So, in a must-win game, by controlling their emotions and winning said must-win game, even at the cost of getting an emotionally satisfying bit of retribution at a guy who threw a dirty elbow, the Wild showed a lack of heart? Is that really what I read? Silly Wild! They were just worried about winning.
First Round Bust: Of Pominville and Brown: There Won't Be Blood...- A saddened, but understanding, take on the whole "The Wild didn't get back at Brown" thingy-dingy.
Jonas Brodin—Calder Trophy Favorite? - Gone Puck Wild- Duh?
Should NHL Teams Have a Say in League Discipline? - Gone Puck Wild- A good argument here. Wouldn't it have been a lot better if the suspension was for, say, the next two games LA played against Minnesota? It may have actually been of some use to them in the playoffs, instead of hurting their chances last night. And yes, one player may not have made much of a difference, but the Kings would have had a better chance to win with Dustin Brown in the lineup, as opposed to Tyler Toffoli (no knock on him, of course, he's having a very good rookie season in the A).
Which Wild Rookie Could Have the Greatest Postseason Impact? - Gone Puck Wild- All of them, theoretically. Mat Dumba could show up and PWN them all. But it'll be Brodin.
Minnesota Wild Close In On 2013 NHL Playoffs Berth : The Hockey Writers- Ah! So close!
Tending the Fields
The Third Intermission: Aeros to Host Grand Rapids in Games 1, 2 This Weekend at Toyota Center- A playoff preview for the Houston Aeros. Go Aeros!
Off the Trail
Who are your NHL team's Teenage Mutant Ninja Turtles? (Western Conference) | Puck Daddy - Yahoo! Sports- See what other people who weren't as clever as you said about the Wild's TMNT.
Ryan Suter leads ranking of top 5 Norris Trophy candidates - NHL - ESPN- Insider, but if you think I'm not linking to a #SuterForNorris article, you're daft.
SI.com 2013 NHL All-Western Conference team | Home Ice - SI.com- 1/6 of this list is awesome, 1/6 of this list is irredeemable.
Should a goalie win the Hart Trophy? - The Hockey News- #BaxForHart
Erik Karlsson is skating and might play tomorrow and that is pretty insane | Backhand Shelf- Some incredulity (and rightfully earned) at Erik Karlsson's speedy recovery.
The Quiet Room: Erik Karlsson is probably not a wizard | Backhand Shelf- Some doubts as to whether that's a good idea.