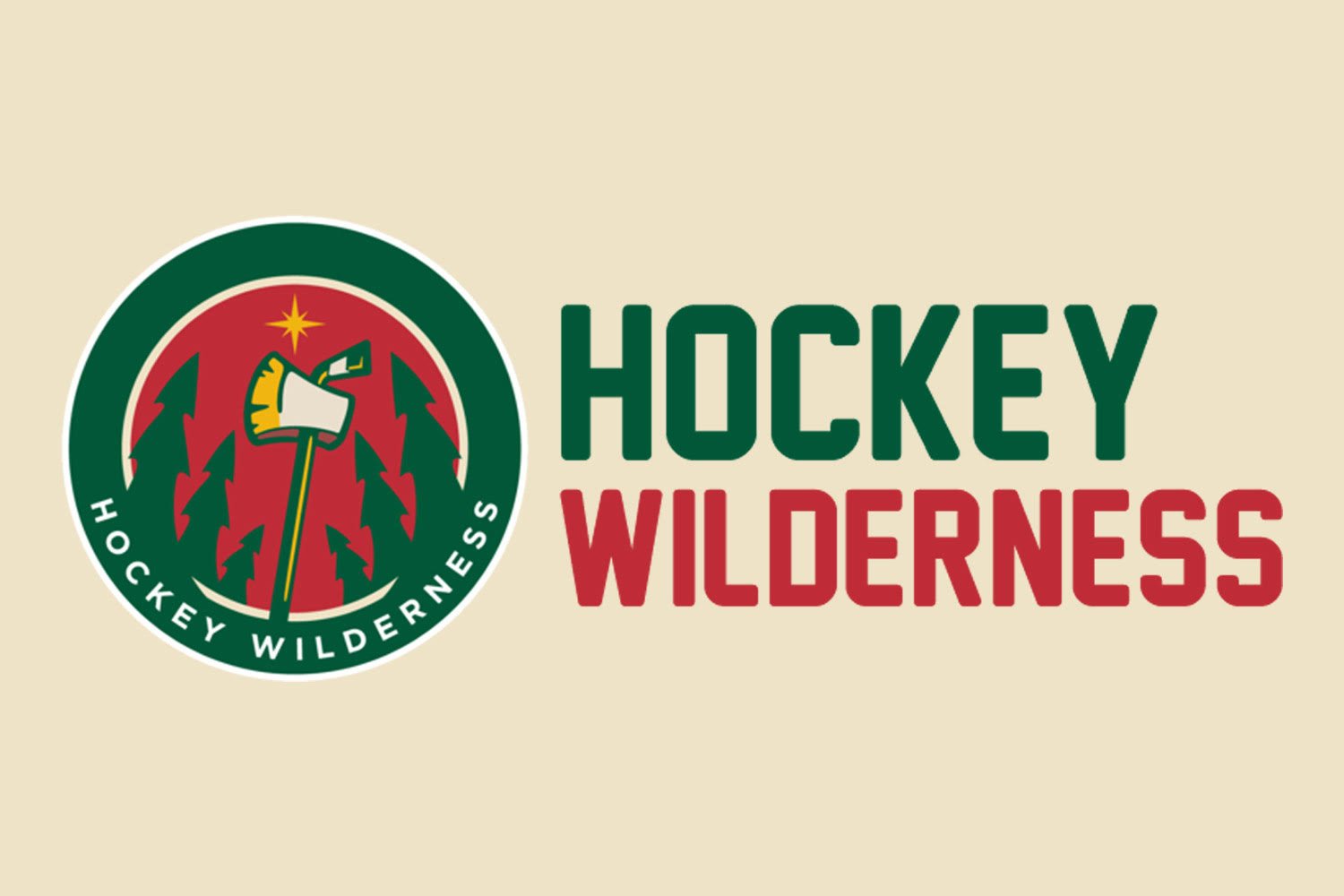 Look.
You're busy. You were definitely doing something before you came here, most likely some kind of work. I'm not judging you- Lord only knows that I turn to distractions when I've got stuff to do. Or when I don't have stuff to do. Or when I forget to do stuff.
Or all the time.
But never mind about me- point is, you're busy. And I respect your time.
We've got a lot of news today, and usually, I like to give you the cutesy little comment after every game story and such. And normally, I'd do that. But it's a lot to comment on, and I don't think I've got a cute bundle of snark for every story.
So here's what we're going to do. There are two big stories tonight: The game and the trade. I'll give you my opinions of each. The stories relating to them will be presented with sparse comments.
The Game
The Wild played well for 25 seconds. Hoo-ray. A big disappointment, as I had expected them to come out with the energy today's trade should have given them, and instead, I flipped on the radio with the Wild down 2-0. And Havlat had scored.
Gross.
The Wild squandered their games in hand against Vancouver, with whom they are now tied in points, leading their division only by virtue of their advantage in the Win column (The dirty Nucks have four more loser points than the Wild).
What's interesting is that Heatley injured his wrist in a scrum at the end of the game. As arguably the Wild fanbase's favorite whipping boy (or certainly their most high-profile one), it'll be curious to see how the Wild functions without him. Will removing his lead skates from the lineup out-weigh his ability to put the puck in the net? We'll start knowing more tomorrow.
The Trade
That said, there's a negative side to this trade. The price is too rich for my blood. On Tuesday, I did write a piece where I advocated for Fletcher to start trading prospects, but I felt those assets would be best used on a young star. Pominville is a solid player, but he's neither particularly young, or a star, and his contract expires next summer, which gives me reservations. I may be wearing my homer glasses here (It's so easy to become attached to prospects you follow), but I feel that Hackett, Larsson, a first, and 2014's second were a great haul for Buffalo. This is the kind of trade that can go horribly.
It's a rare and welcome thing for a Minnesota team to put themselves out there and take a risk. I think I'm going to like Pominville, the Wild still have depth in their systems, and a collection of picks and prospects are by no means guaranteed to blossom. I just feel that the Wild should have been in the driver's seat during this trade deadline season- since their expectations have pretty much been "make the playoffs", no one would be in danger of losing their job if the Wild made the playoffs and exited in the first round. This seemed like a trade made with more desperation than I feel it should have been.
But what do I know? On to the Walk.
Playoff Bubble Today
Anaheim beat Dallas (35 points) in regulation, by a score of 5-2.
edmonton stomped Calgary in regulation, 8-2.
Wild News
The Game
Sloppy Wild loses 4-2 to Sharks; Heatley injured | StarTribune.com
Heatley injured as Wild loses sloppily for third time in four games | StarTribune.com
Minnesota Wild's rally goes for naught in loss to Sharks - TwinCities.com
Defensive breakdowns, and Clayton Stoner help tank the Wild in 4-2 loss in San Jose | State of Hockey News
Hitting The Post: Post-Game Haiku Reax: Wild @ Sharks, 4/3/13
The Trade
Wild deals prospects, draft picks for Sabres captain Pominville | StarTribune.com
Wild GM Chuck Fletcher: "We're no longer a seller" | StarTribune.com- Interesting when Russo mentions the possibility of the Wild trying to set themselves up as contenders in going after Vanek when he hits Free Agency after the summer of 2014. Interesting, but I ultimately don't see it. Koivu and Parise are locked in for a long, long time. Presumably, Pominville would have to be retained, as he's Vanek's running mate, and wouldn't be done so cheaply. Then Vanek would sign, and he wouldn't be cheap. And there's 4 of your top-6 forwards, as well as 26 million dollars of cap hit, right there. Doesn't leave much room for Granlund, Zucker, and Coyle, let alone space for a young vet like Seto, nor whatever prospects might emerge, to challenge for those kinds of roles. And if you do that signing, there could be a cap hell situation that forces a Brodin, a Coyle, a Granlund, out of Minnesota. I don't think Fletcher and Co., or any front office for that matter, could pull this off. Not with back-diving contracts eradicated from the NHL.
Trade sends vote of confidence to Wild players | StarTribune.com- Mike Yeo's perspective, and other notes.
Minnesota Wild pick up Jason Pominville in trade with Buffalo - TwinCities.com
Jason Pominville to Wild, as club continues to add star power | Puck Daddy - Yahoo! Sports
First Round Bust: Thoughts on Acquiring Jason Pominville & the Minnesota Prospect Pool
Wild trade for Jason Pominville in a deadline deal surprise | State of Hockey News
Hitting The Post: It's a beautiful day
Minnesota Wild Acquire Jason Pominville from Sabres for Johan Larsson, Matt Hackett - Gone Puck Wild
The Team of 18,001: Thoughts On The Pominville Trade
Tending the Fields
The Third Intermission: Hackett and Larsson traded, Kuemper recalled- Houston's perspective.
The Third Intermission: Aeros Don't Bother To Show Up, Lose 5-1 To Grand Rapids- A recap of Tuesday's Aero's game.
Off the Trail
Assessing the NHL trade deadline moves - NHL - Brian Cazeneuve - SI.com- These next four stories are all about Winners and Losers. A lot of people liked what Minnesota did, despite the hefty price tage. So take that, for what it's worth.
Trade deadline winners and losers - The Hockey News
Puck Daddy's 2013 NHL Trade Deadline Report Card for all 30 teams | Puck Daddy - Yahoo! Sports
The deadline: Who got better, who got worse? - Cross Checks Blog - ESPN
Hmmm... looking it up, it appears he signed with New York for only half the years and less than half the money he was originally offered with Minnesota ($35 million).
But hey, 35 mil is nothing to sneeze at, and he could finally get away from the shackles of Jacques Lemaire, and rack up the glory and the points in the run-and-gun Eastern Conference.
How'd that move work out for you, Marian? Oh, well, at least you get to live in the bustling, glitzy metropolis of Columbus now.
Fan tosses moose leg on ice during junior game | Puck Daddy - Yahoo! Sports- Ummm... JS? These people would like to have a word with you...
Enemy News
Darryl Sutter: Robyn Regehr 'good pro, good leader, good competitor' [updated] - latimes.com- Minnesota wasn't the only team to do a deadline deal with Buffalo.
Respect
Dmitri Uchaykin dies after head shot in Kazakhstan league - NHL - Stu Hackel - SI.com- Rest in Peace, Mr. Uchaykin, and the hockey world sends condolences to your family and friends. It's the most unfortunate thing possible in the game for someone's life to be taken by playing it. Stu Hackel sees this mournful occurrence as another reason the NHL, and all of hockey, should step up their enforcement of dangerous hits to the head in their game.