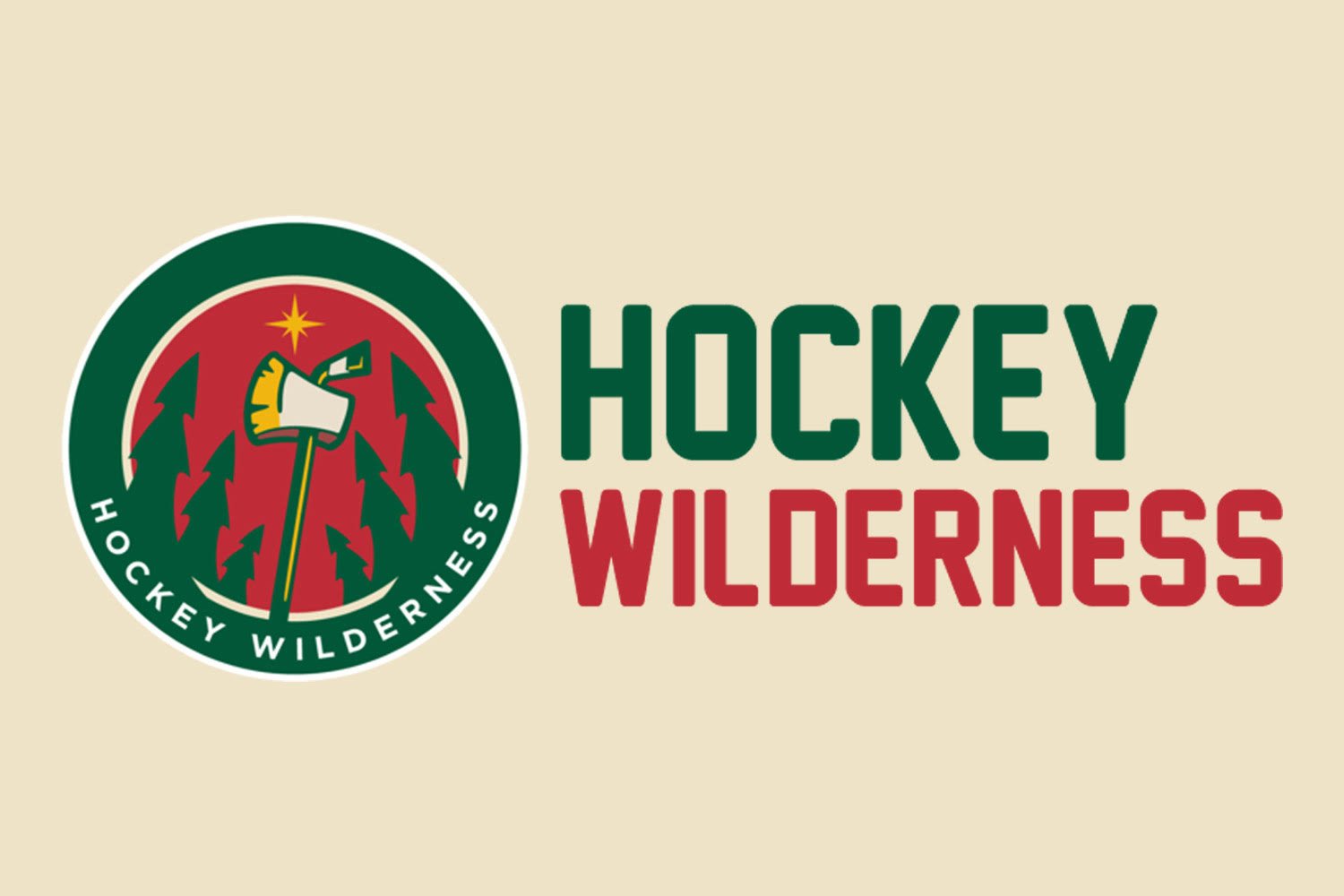 The Wild apparently broke 1.428571... mirrors with a ladder made out of black cats or something. Because they're rolling into Dallas with a 10 year losing streak on their hands. But more important than ending that streak is the fact that a win tonight puts Minnesota in first place, which the Wild relinquished tonight when the Canucks won.
So, you could probably say it's The Biggest Game of the Year. Which I will.
This is The Biggest Game of the Year.
But in the meantime, there's much to discuss. Around the NHL, the Wild's opponent traded away a long-time fixture for a prospect, a star player got injured, and the NHL saw it's second fired coach. Meanwhile, in Minnesota, the Wild sent one of their own prospects to the minors to recall some muscle and swapped out their goalies.
But you'll read about that right about...
Now. To the Walk!
Playoff Bubble Today
Minnesota currently sits in fourth place in the Western Conference with a total of 38 points, 2 behind Vancouver, who the Wild have two games in hand on. The last team on the playoff bubble is tonights opponent, Dallas, with 33 points.
Vancouver (40 points) defeated Colorado in regulation by a score of 3-2.
Calgary defeated St. Louis (36) in regulation 3-2.
Detroit (37) defeated Anaheim in regulation 2-1.
Minnesota Wild out to end another streak in Dallas | StarTribune.com- That's really weird. I know it's a pretty small sample size, and that Stupid Lockout II knocked out a year of that. but it just feels like such an anomaly that the Wild haven't won against a largely mediocre team in a decade.
Wild looks to vanquish Dallas demons, makes roster moves, sends down Zucker | StarTribune.com- More Russo, talking about today's practice, and all the things you see up there. Zucker will definitely be back soon enough. Instead of bemoaning Zucker being sent down, be grateful that, unlike next year, the Wild have the depth to have guys like Zucker and Granlund on reserve in case someone gets hurt. It's a nice upgrade from Chad Rau and Jeff Taffe.
Minnesota Wild winger Devin Setoguchi coming on strong after a slow start - TwinCities.com- That he has. Hopefully, this isn't just a classic Setoguchi Streak, but a legitimate turnaround. Which is it, Wilderness?
Minnesota Wild Swaps Backup Goalies, Recalls Jake Dowell - Gone Puck Wild- Dakota's take on the Wild's transactions from yesterday.
Tending the Fields
Minnesota Wild's mid-season Top 20 stocked with prospects already contributing in NHL - Hockey's Future- This was actually posted in yesterday's comments (thanks, J.A. Berty!), but in case you don't read the comments section (and you should), here's what you Johnny-Come-Latelies (Is that the plural of lately?) missed out on. Glad to see Graovac is making a much-deserved name for himself.
Off the Trail
Guy Boucher dismissed as Tampa Bay Lightning head coach | Puck Daddy - Yahoo! Sports- Not unexpected, it's been long enough into this shortened season.
The 20 greatest Guy Boucher faces, in honor of coach's firing from Lightning (Photo Gallery) | Puck Daddy - Yahoo! Sports- But hey, he's probably got a prop comedy career ahead of him.
Devils lose Ilya Kovalchuk for 2-4 weeks, need more goals from Brodeur | Puck Daddy - Yahoo! Sports- Ouch. Rough times for New Jersey.
Report: Iginla submits list of teams he would accept trade to | Backhand Shelf | Blogs | theScore.com- I'd be happy with two of those teams.
Enemy News
For news, analysis, and other cool stuff about the Dallas Stars, please check out our sister site, Defending Big D, as well as the Dallas Morning News.
Brenden Morrow Trade: Scouting Report On Dallas Stars Defenseman Joe Morrow - Defending Big D- The Stars got a nice prospect for a fairly diminished asset. Good job.
Hockey Prospectus | Trade Deadline: Morrow Vs. Morrow- Corey Pronman breaks down this trade.
Penguins add Brenden Morrow, who waives NTC to end 13-year run as a Star | Puck Daddy - Yahoo! Sports- A more Brenden-centric version of this story.
Respect
I know this was said by Bryan yesterday, but I, too want to take a sentence and wish Aaron and his new family nothing but happiness going forward. May their marriage be the Jonas Brodin of marriages.