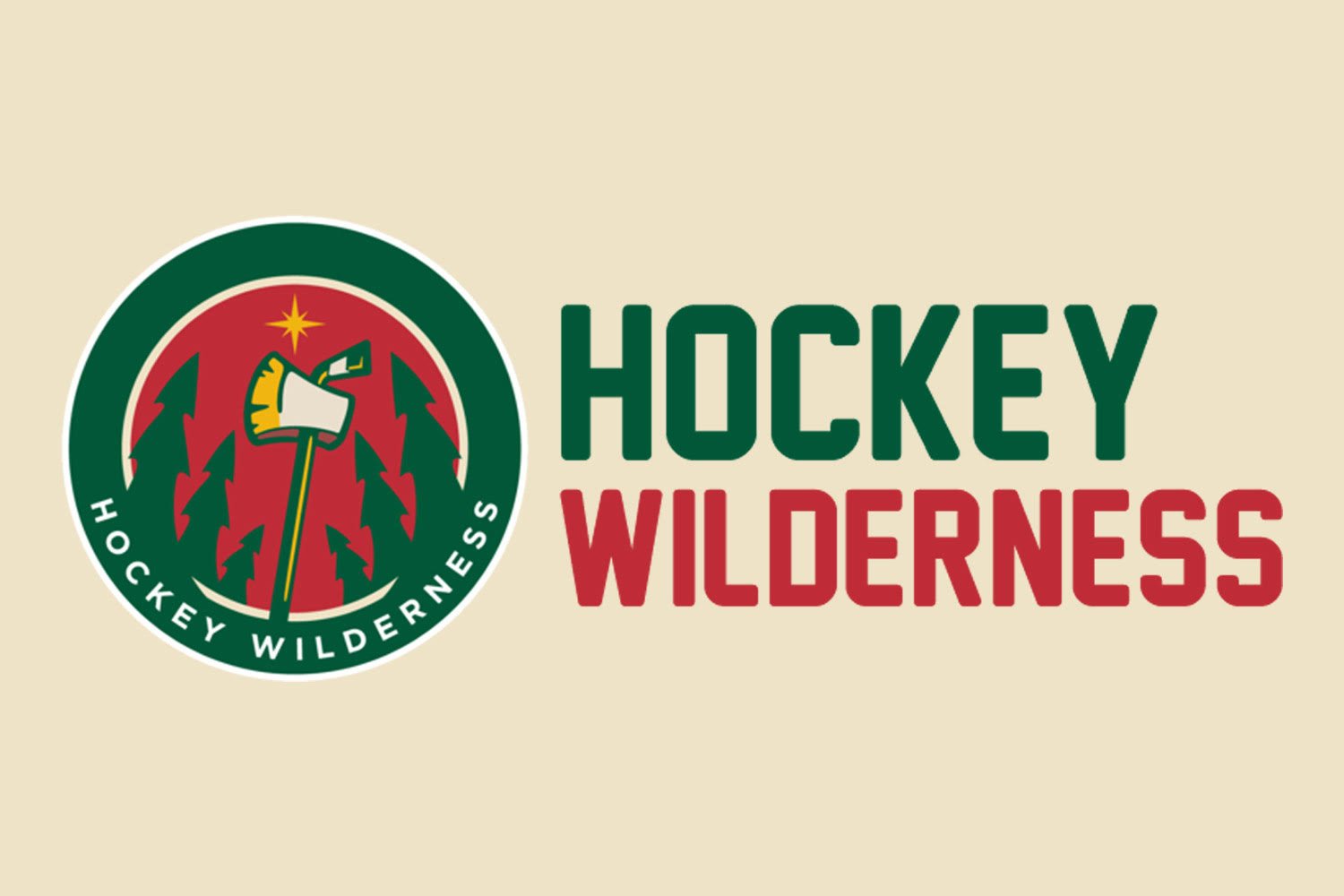 It would appear that the Minnesota Wild would have played the Chicago Blackhawks to a draw last night.
But dammit, Stoner.
We'll be elaborating on this a little later today, but Stoner made the play that cost the Wild at least a point in a very crude, obvious way. This is an obvious statement, but it's very rare that the responsibility of a loss falls on only one player. As you'd have watched last night, and as you'll read today, the Wild really just weren't good enough to topple Chicago last night. As costly as Stoner's mistake may have been, but as the old saying goes, you can't win if you don't score.
But we'll have more on that later.
With 5 losses in the last 7 games, you might be getting tense, but the reality is, the Wild still have excellent odds to make the playoffs, and a good schedule to take advantage of. In the last 9 games, the Wild play only three playoff teams in St. Louis, San Jose, and Los Angeles. For the rest of it, it's Calgary (twice), Colorado, Columbus, and Edmonton (twice). Concern is totally fine, but the Wild still very much control their destiny.
Now, let's go to the Walk.
Playoff Bubble Today
The Wild currently sit in the 7th spot in the Conference with 46 points, 4 points behind the Division leading Vancouver Canucks, and 2 points behind the 4th place Los Angeles Kings. Detroit currently sits in the 8 spot with 43 points.
Columbus (41 points) sank San Jose (47) 4-0.
St. Louis (46) shut out the Nashville Predators (38) 1-0.
Dallas (41) defeated Los Angeles (48) 5-1.
Wild News
Game Recaps
Chicago takes advantage of Wild's mistake to claim 1-0 victory | StarTribune.com-
Postgame thoughts after Wild's 1-0 loss to Chicago | StarTribune.com
Punchless Minnesota Wild drop fourth in past five games - TwinCities.com
State of Hockey News- One mistake is Minnesota's downfall in 1-0 loss to Chicago
Minnesota Wild Fall to Blackhawks 1-0 - Gone Puck Wild - A Minnesota Wild Fan Site - News, Blogs, Opinion and More
Hitting The Post: Blackhawks at Wild game review
The Else
Wild rookie goalie Kuemper is learning on the fly | StarTribune.com- Clearly, Russo is stealing ideas from Hockey Wilderness. Your plagiarism will not go unpunished, Russo! This notebook also talks about Coyle working out, and Cullen working to get back in the lineup.
Wild's Dany Heatley done for the season after shoulder surgery | Puck Daddy - Yahoo! Sports- Speaking of being back in the lineup, don't expect to see Heatley in a Wild uniform for the rest of the year. And probably never again.
Reusse: Blackhawks make themselves right at home | StarTribune.com- It's a column, I guess, but it feels more like a game recap.
Tom Powers: Blackhawks take measure of Wild and find them wanting - TwinCities.com- Tom says the Wild weren't determined enough. Did Tom seriously just Sorry, Tom himself?
First Round Bust: What's Going On With Tom Gilbert?- One might ask what's eating him?
Tending the Fields
The Third Intermission: Is it time to celebrate the life of ... the Houston Aeros (1994-2013)?- Andrew gives a potential eugoogaly for the Houston Aeros.
Around the NHL
NHL Awards Watch: Can Alex Ovechkin steal Sidney Crosby's Hart? | Puck Daddy - Yahoo! Sports- So, we have #SuterForNorris, #BrodinForCalder, #YeoForJackAdams... now do we need to start #BaxForVezina?
Steve Ott on Sabres fans' booing: 'Completely ridiculous' and 'they're basically mocking us' | Puck Daddy - Yahoo! Sports- Steve Ott would not enjoy playing his home games at the X, then.
J.S. Giguere lobbed some post-game grenades at his teammates, and they deserved it | Backhand Shelf | Blogs | theScore.com- And those grenades were blocked by Giguere's monstrously enormous goalie pads.
On the value of character (and chemistry) in a hockey dressing room | Backhand Shelf | Blogs | theScore.com- The Giguere comments led Justin Bourne to repost an article with his thoughts on chemistry.