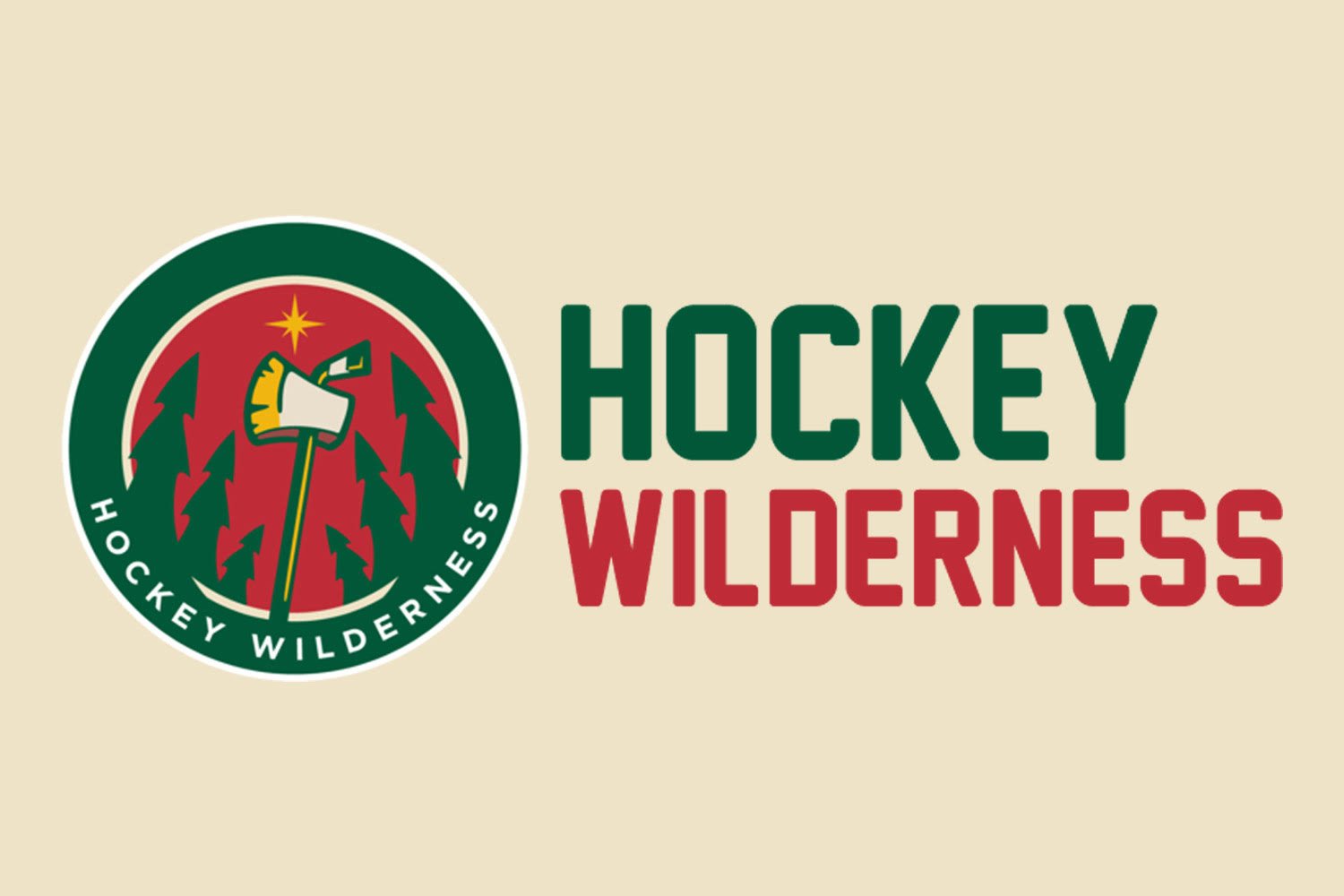 That was a bit of a bummer, huh?
So what does it mean?
Right now? Chicago just told us what we already knew: This team isn't ready to topple the elites in the league. Not consistently. Not on the road. Not yet.
The Wild don't play until Saturday, so it can get worse. Nashville, Edmonton, and Calgary could all catch up with the Wild by then, just about everyone ahead of them in the standings has at least another game to add distance. Two points here, as in any game, would have been huge.
Also, the Wild don't play 'till Saturday. Blegh. A whole week without Game Day Editions? It's lean times for Tony Wiseau, childrens.
So with that, let's move on to some happier times! Hockey Wilderness has just recorded and released their first podcast, which you can listen to here. Please listen to it, and give us your feedback, because it's important to hear what you think and blahblahblah. We're looking to do this weekly, and are very excited to bring this to you.
Let's move on to the true purpose of this feature, now. It's time for the Walk.
Wild News
Wild can't overcome poor start; Chicago's win streak continues | StarTribune.com- Game recap from Russo.
Poor first period dooms the Wild in Chicago's latest victory | StarTribune.com- The Russo blog. Congrats to Mike's brother, who had his first son tonight. Nothing but the best of wishes directed their way.
Minnesota Wild expected more against red-hot Blackhawks - TwinCities.com- A collection of postgame reactions from the Wild.
4-goal first period too much for the Wild in 5-3 loss to Chicago as they win their 20th of the season- State of Hockey News' period-by-period recap of last night's game. For best results, skip the first period. And if you're able to bend the fabric of space-time, scrub it from history. The world won't miss it.
The Team of 18,001: Time For An Upgrade- Giles talks about the need to upgrade the scoreboard at the X. Haven't been to another NHL arena. Are the scoreboards elsewhere that much nicer?
Tending the Fields
Ness scores twice, Dieno gets three assists in Rebels 6-4 win over Ice - Hockey - Times Colonist- Mat Dumba had a goal last night, and has been pretty hot as of late, scoring 15 points (4-11) in his last 15 games. His 38 points are going to be a big step down from last year's total of 57, but he's still third in scoring on Red Deer.
The Official Website of the Orlando Solar Bears- The most recent Solar Bears recap, and preview of their upcoming road trip.
Off the Trail
Marc Staal takes puck to eye in horrific scene during Rangers vs. Flyers (VIDEO) | Puck Daddy - Yahoo! Sports- Your seemingly daily bad injury of the night. The good news is that as of this writing, he hasn't been hospitalized. Well wishes go to Staal, who has had a history with concussions.
Watch some Bruins dive while listening to Claude Julien bemoan diving | Backhand Shelf | Blogs | theScore.com- Claude Julien is made a fool of in this hilarious video. Marchand in particular has some pretty elaborate dives.
NHL Awards Watch: Just give Joel Quenneville the Jack Adams already | Puck Daddy - Yahoo! Sports- I hate two things related to this article: A #1) The coaches from the best teams never win the Jack Adams, and that's garbage, and B #2) STILL no Calder love for "My Name Is" Jonas "I'm Carrying the Wild" Brodin. Come on, Puck Daddy. Pull your head outta yer ass.
Marek Vs. Wyshynski Radio: Patrick Burke on 'You Can Play'; Tracey Myers on Blackhawks; Kaleta's hit | Puck Daddy - Yahoo! Sports- The highlight is the chat with Burke on the first anniversary of "You Can Play".