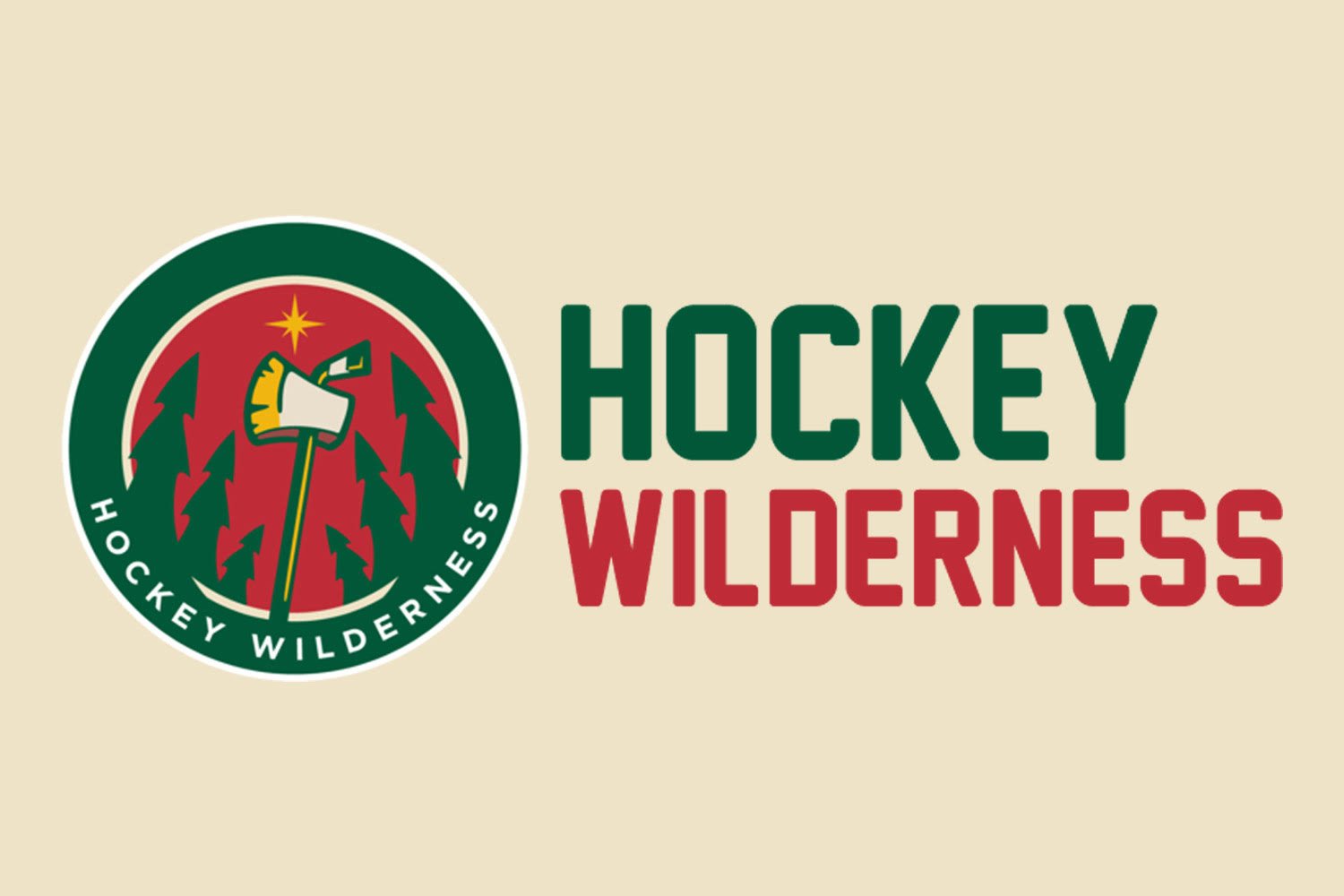 MINNESOTA WILD VS DETROIT RED WINGS
2:00PM Central, Xcel Energy Center, St. Paul, Minnesota
TV: NBC
Streaming: NBC Sports app
Radio: KFAN 100.3 and affiliates 
Of course we always want to talk about hockey in this space, but sometimes things happen in sports that are more important than the sport itself, and the passing of Mike Ilitch is one of those instances.  The long-time owner of the Red Wings and the Tigers was beloved by the people of Detroit, and there has been no shortage of memories shared in the past couple of days over social media and other outlets about what Mr. Ilitch meant to various NHL players, Detroiters, and anyone involved in the realm of professional sports.  This story about a letter that Mr. Ilitch sent to Detroit Free Press writer Anthony Fenech, when Fenech was four years old, pretty much sums up the type of person that Mr. Ilitch was.  As his Red Wings come to town today to visit the Wild, Mr. Ilitch's presence will most certainly be felt.
We will see the "highly anticipated" returns of John Torchetti and Thomas Vanek (maybe… Vanek hurt his ankle yesterday) to Xcel Energy Center today, as the Red Wings make their first and only trip of the season to St. Paul.  Both Torchetti and Vanek saw unceremonious exits from Minnesota, with Vanek being bought out after two seasons and Torchetti being denied the Head Coaching position, after serving admirably in an interim role and really turning things around for a Wild team that had hit rock bottom. 
A fellow Wild fan and I got into a discussion recently about how the Wild as an organization goes about handling communication of injuries.  The team is extremely secretive about what is wrong with a player, and as long as that player is in the lineup, nobody shares anything about him having an injury.  The idea behind it is to protect injured players from having opposing teams take runs at them, but the lack of information sharing on this front can have a profound impact on public opinion.  As an example, what if we had known that Vanek was playing with a detached groin and two hernias during the '14-'15 season?  Is it possible that our opinion of his play may have been a bit different?  
The question came up because I had posed the idea, after watching Charlie Coyle play last week in Vancouver, that he was skating on a serious injury.  As I've stated before, I thought I saw him in some major agony behind the play that night, and he was then trying to cover it up when he went to the bench.  Of course, the organization would never say if he actually is/was playing injured, and he's since broken out and put together some awesome performances, but until that happened, his reputation as one of the Wild's best players had taken a serious hit in the media and amongst fans.  If he was truly injured though, and we had known about it, wouldn't our opinion of his play have softened a bit during his ugly slump?
Of course the issue with Vanek was less about his injuries and more about him not playing defense, not trying hard enough, and flat out not fitting in Mike Yeo's system, so maybe all that is moot.  I can't help but thinking, however, that if the organization had been a bit more honest about what was really going on with him in that first year, he may have been viewed a bit more positively during his time in the State of Hockey and could have even lasted to play out his contract.
Bruce Boudreau and Eric Staal essentially joined the Wild at the expense of Torchetti and Vanek, though, and the fact of the matter remains that the Wild wouldn't be where it is today if it hadn't cut ties with those two. 
Vanek is currently collecting two NHL salaries and Torch is right back on an NHL bench, so things could be worse for them.  Even so, they'll try to prove to the Wild that its brass made the wrong decisions (it didn't), as the Red Wings visit Xcel Energy Center this afternoon.
DETROIT RED WINGS
Speaking of Vanek, the Austrian winger had a chance to tie yesterday's game in Columbus, but rang a wristshot off the crossbar with less than a second to play in regulation, solidifying a Blue Jacket victory.  Vanek also scored the lone goal of the game for Detroit, and briefly looked to have suffered an ankle injury earlier in the afternoon, but then returned to finish the game.  The twisted ankle actually means that he is questionable to even play today, which could seriously limit the impact of all that stuff I just wrote about him.  Ok, seriously though, enough about Thomas Vanek already.
The last time the Red Wings missed the playoffs, they finished six points behind Minnesota.  That was a tough year for Detroit, as it struggled to string wins together and went on a few losing streaks that ultimately doomed its season.  The silver lining of that year is that the year was 1990, meaning that Sergei Federov and Nicklas Lidstrom would join the team the following year, and it would soon become the class of the NHL, eventually winning four Stanley Cups in '97, '98, '02, and '08.  I should mention that the Minnesota team that finished ahead of Detroit in 1990 was the North Stars, not the Wild.
Detroit is in serious danger of missing the playoffs for the first time in 26 seasons.  With a record of 22-23-10, it currently sits in last place in the entire Eastern Conference and is seven points out of the final playoff spot.  Seven points is certainly not insurmountable at this stage in the season, but with every team in the East seemingly within striking distance of the playoffs, the Red Wings will have to go on a serious run down the stretch to surpass the eight teams in front of them.  Needless to say, things don't look so great in Hockeytown right now, although there is a new arena coming next year, so that should be cool.
Detroit still has some speedsters that can burn you in Gustav Nyquist and Tomas Tatar, as well as some craftiness in off-season signing Frans Nielsen.  But with Henrik Zetterberg now 36 years old, and Pavel Datsyuk somewhere in Russia, the Red Wings simply don't have the same all-world skill that once made them great under Scotty Bowman and eventually Mike Babcock. 
With the Red Wings struggling, Jimmy Howard was showing that he could keep the team afloat, as he posted a 1.96 GAA and .934 save percentage before injuring his MCL in a game against the Tampa Bay Lightning in December.  Howard hasn't played since, and he actually re-aggravated his knee while rehabbing with the AHL's Grand Rapids Griffins on Wednesday.  He won't return to face the Wild today, but could be back within the next week.  His return will be much appreciated by Detroit fans, because the combination of Petr Mrazek and Jared Coreau has not been great, as they've put up 3.10 and 3.01 GAA's in Howard's stead.  Mrazek played in yesterday's loss in Columbus, so we may see third-stringer Coreau today.  Jeremy Roenick should be livid if that's the case.
STORYLINES
The Wild just keeps finding ways to win, doesn't it?  Friday's game was very different from anything we had seen of late, a hotly contested defensive struggle where passes didn't seem to be connecting, players were getting jammed up in the neutral zone, and nobody was scoring.  It was odd to watch that game, because I felt strangely uneasy seeing the Wild in a tight, low-scoring affair, yet if the same situation were playing out with Mike Yeo on the bench one year ago, I would have felt completely comfortable.  I guess that's the price you have to pay to have a team that has posted 55 more goals than it has allowed on the year, often scoring teams into submission.  Oh well [sigh]…  I guess I can learn to live with this high-scoring and actually entertaining version of the Wild.
In three games with the big club, Gustav Olofsson has been... quiet. I think that's the only way to describe his game so far. From a young defenseman, maybe that's exactly what you would hope for, as we haven't seen any glaring mistakes from the smooth-skating Swede. He definitely doesn't bring the same offensive upside as Mike Reilly, but so far I am significantly more comfortable with Olofsson playing defense than I was with Reilly playing fourth forward.
INJURIES 
Jonas Brodin has been cleared to practice, and is about a week away from returning.
The Red Wings are hoping to get Howard back by the middle of the week, and they will need him to get red hot very quickly.  Defenseman Jonathan Ericsson, who was playing twenty minutes per night, fractured his wrist on Thursday, and may be done for the year.
The Gamethread will post at 1:30PM Central.  Below are the projected lineups, thanks to dailyfaceoff.com, as well as the Tale of the Tape, thanks to @keisarikine.  Thanks for reading!