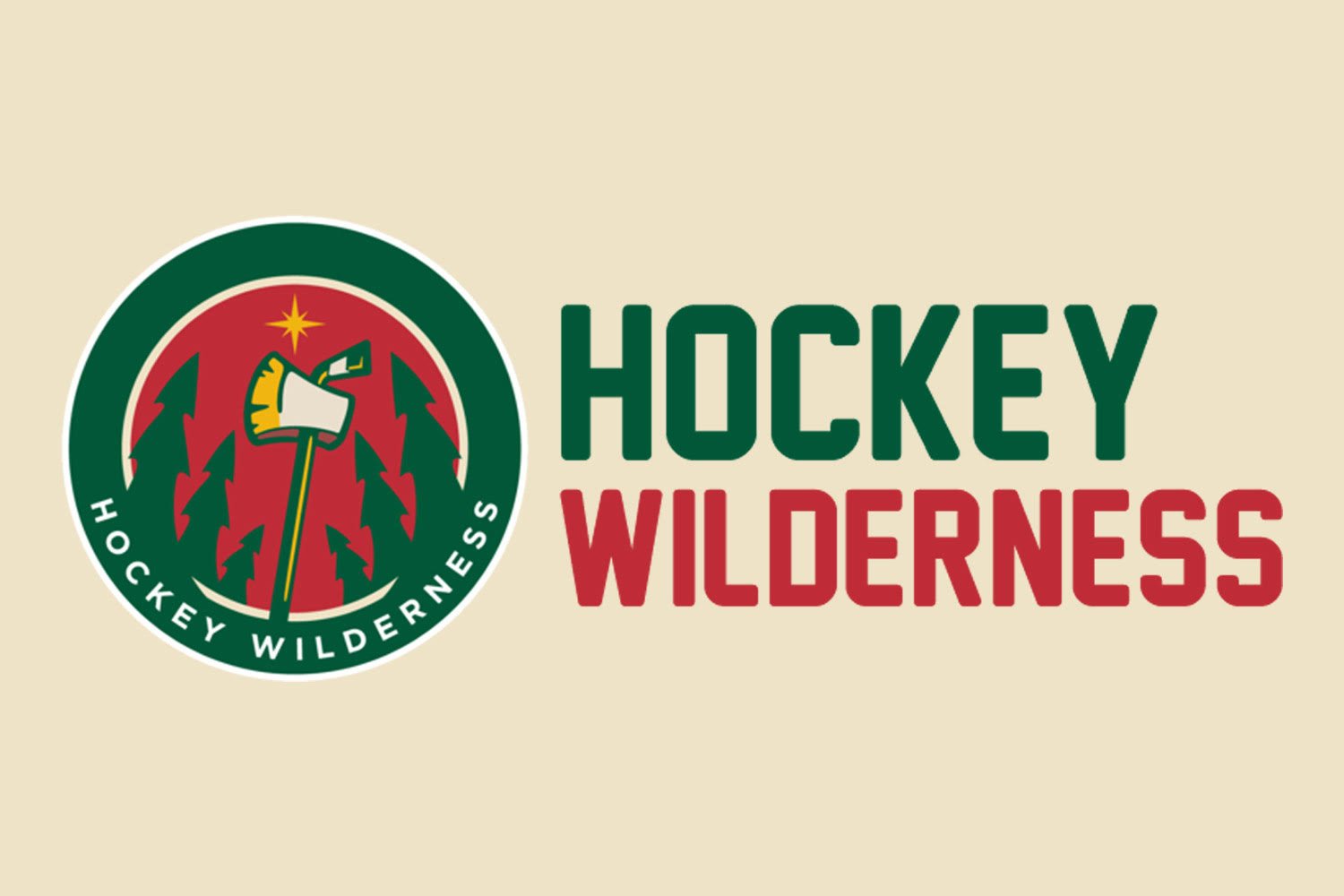 MINNESOTA WILD VS NASHVILLE PREDATORS
7:00PM Central, Xcel Energy Center, St. Paul, Minnesota
TV: Fox Sports-North
Streaming: Fox Sports Go app
Radio: KFAN 100.3 and affiliates
JONAS BRODIN IS BACK... Maybe!
Good morning Wilderness! To give you a little peek behind the curtain, I normally write the bulk of these previews the night before games, but I had a prior engagement last night, so here I am, at 5:30AM on a Saturday, sneaking around the house and trying to type as quietly as I can, so I don't wake up Mrs. Pants. It's important to me that you all have ample time to read and prepare yourselves for tonight's divisional tilt with the Nashville Predaturds, though, so I have my coffee, I'm on my angles better than Darcy Kuemper was against Dallas on Thursday, and I'm ready to go.
The Wild's lead in the Central Division is currently at seven points. It has just tonight's game and Tuesday's game against the team chasing them, the Chicago Blackhawks, before heading into its bizarre CBA-mandated bye week. Chicago is in action both tonight and tomorrow, then will play two more games while the Wild sits idle for five days. Obviously this means that the Wild will again have games in hand when it returns from the bye week, but wouldn't it just be GREAT if Minnesota came back from its hiatus and still had the divisional point lead? It could certainly happen, but the Wild will likely need to win these next two to ensure that it maintains the top spot in the standings.
While the Central is still very much a two-team race, there are finally a couple more clubs showing that they are interested in qualifying for the playoffs. One of those teams is Mike Yeo's St. Louis Blues, while the other is Peter Laviolette's bushy eye brows Nashville Predators. Sorry, I wrote the wrong thing there initially and had to go back and fix it. After losing a game it deserved to win, then winning a game it deserved to lose, the Wild will look to win a game it deserves to win tonight. Make sense?
NASHVILLE PREDATORS
After a slow start, Nashville is in the playoff picture, holding the first Wild Card spot, but its margin for error is pretty thin at this stage. Calgary is one point behind the Preds with the last spot, and Los Angeles is just one point behind the Flames. So, with a couple consecutive losses, Nashville could be back on the outside of the bubble.
As Minnesota prepares for its week of rest and relaxation, Nashville returns to action tonight for the first time after its own bye week. It heads to Columbus after tonight's game, for a date with the CBJ's tomorrow, so how do you like that? Five days off, with the team not allowed to practice, and the NHL schedulers start them back up with road games on consecutive nights in St. Paul and Columbus to play two of the league's best. It's an awfully tough ask of a team fighting for its playoff life, but Nashville has certainly had these games circled on the calendar for a while, so we'll see what kind of effort Laviolette's eye brows team can muster tonight. I did it again with the eye brow thing there. Sorry.
The Predators really seemed to be settling into a groove in January, and they looked good in their 4-2 victory over the Wild on January 22nd, but the month of February hasn't been particularly kind, as they've gone just 3-3-0, with losses to the Red Wings, Rangers, and Panthers.
A big reason for Nashville's early season struggles was on the shoulders of star goaltender, Pekka Rinne, who had an uncharacteristically bad October and November. The big Finnish netminder has returned to form in 2017, though, and he has now brought his goals against average down to 2.39 and his save percentage up to .920. At age 34, Rinne still has it.
Meanwhile, the backup situation has been interesting, as the Predators have shuttled Marek Mazanec and Juuse Saros up and down between the AHL and the big club, probably to keep Saros playing and developing. At 21 years old, Saros is the Dippin' Dots of goaltending (the goalie of the future, if you will) in Nashville, and has been good when given the opportunity to play, with a 2.09 GAA and .933 save percentage in twelve appearances. With back-to-backs tonight and tomorrow, it remains to be seen how Laviolette will shape his eye brows goalie plan, but it makes the most sense to me for Rinne to get tonight's start. After all, starting Saros would be totally disrespectful to the Wild, right Jeremy Roenick?
With 156 goals scored on the season, the Predators are right in the middle of the NHL pack offensively, which is where they always seem to be. The organization has made a couple moves to address their lack of scoring punch over the past year, trading for Ryan Johansen during last season and P.K. Subban during the summer, but the moves haven't had the impact that GM David Poile expected. While Johansen does lead the team in points with 40 on the season and Subban has been good, the roster as a whole still ranks just fifteenth in scoring. Though they haven't scored a ton, Laviolette does balance his eye brows producers nicely throughout the lineup, with James Neal and Calle Jarnkrok scoring 17 and 11 goals respectively, and currently slotted on the third line. Viktor Arvidsson, Mike Fisher, and Filip Forsberg are also in double digits for goals, and are sprinkled throughout the forward lines.
Speaking of Forsberg, the star scorer has been finding the back of the net more regularly after notching just two goals as of December 10th. He is now up to 16 on the year, and after another seven-game goalless drought, he broke through with a goal in Nashville's most recent game against Dallas. He's apparently streaky like a certain Mayor of a certain town called Pominville, so the fact that he scored in Nashville's last game does not bode well for the Wild tonight. At 22 years old, Forsberg is an incredible rising star and remains a steal for Nashville, who gave up the underwhelming Martin Erat to snag him from Washington in 2014. Could you imagine Forsberg playing for the Caps? Yikes.
STORYLINES
Message received by Jordan Schroeder, who was scratched against Anaheim on Tuesday in favor of Zack Mitchell. Schroeder returned from press box purgatory on Thursday and had an excellent game, flying around the ice and leading the fourth line to being what Bruce Boudreau called the Wild's best line that night. Schroeder set up Erik Haula's lovely tap-in goal with a creative move to hook a pass around a sliding Jamie Benn and under the outstretched stick of Kari Lehtonen, in a beautiful splash of skill by the diminutive speedster. Remember that Schroeder also had a great game in Nashville at the end of December to solidify his spot on the NHL roster, setting up Jared Spurgeon's game winner in overtime that night and making a phenomenal cross-ice pass earlier in the game on Chris Stewart's goal. With Mitchell now returned to Iowa, Schroeder should be motivated to eliminate any doubts about his abilities as an NHLer, so look for another big effort from him tonight.
Nino Niederreiter was ejected in the last few minutes of Thursday's game and assessed an asinine five-minute penalty and game misconduct for essentially getting tripped and running into Patrick Sharp. Sharp flipped in the air and a big melee ensued, but it was obvious that Niederreiter had no intent to even make contact with Sharp until he had no choice but to protect himself from the impending collision. The NHL wisely rescinded his misconduct and did not hold any kind of hearing about the play, so Nino is off the hook.
Speaking of Nino, we've seen him make a play many times this year, where he's on the attack and facing a retreating defender. As the defender closes the gap, Niederreiter pulls the puck into his feet and snaps a high shot on net. It's a quick and subtle play that catches goalies off guard, because a player should not be able to get any kind of power on a shot coming from close to his feet. The ability for Nino to fire rockets with the puck almost in his skates is a testament to his skill and strength as a shooter. He hasn't done this for a couple games, so keep a close eye on him the next time he has the puck on a rush.
INJURIES
From Russo's tweets, it sounds like Nate Prosser comes out of the lineup to make space for Brodin, meaning Gustav Olofsson sticks at least a little longer. Matt Dumba skated this morning as well, but won't return yet.
For Nashville, sadly, Cody McLeod is on injured reserve with a lower body injury. Bummer! Mikka Salomaki is still out long-term, and Mike Ribeiro is recovering from a bruised ego after being waived, not claimed, and assigned to AHL Milwaukee. Otherwise the Predators are pretty healthy after having a tough bout with the injury bug earlier in the season.
The Gamethread will post at 6:30PM Central. Below are the projected lineups, thanks to dailyfaceoff.com. With @keisarikine off, I bring you a little gem (photo courtesy of The Score) in lieu of Tale of the Tape. Make your own jokes in the Comments Section.