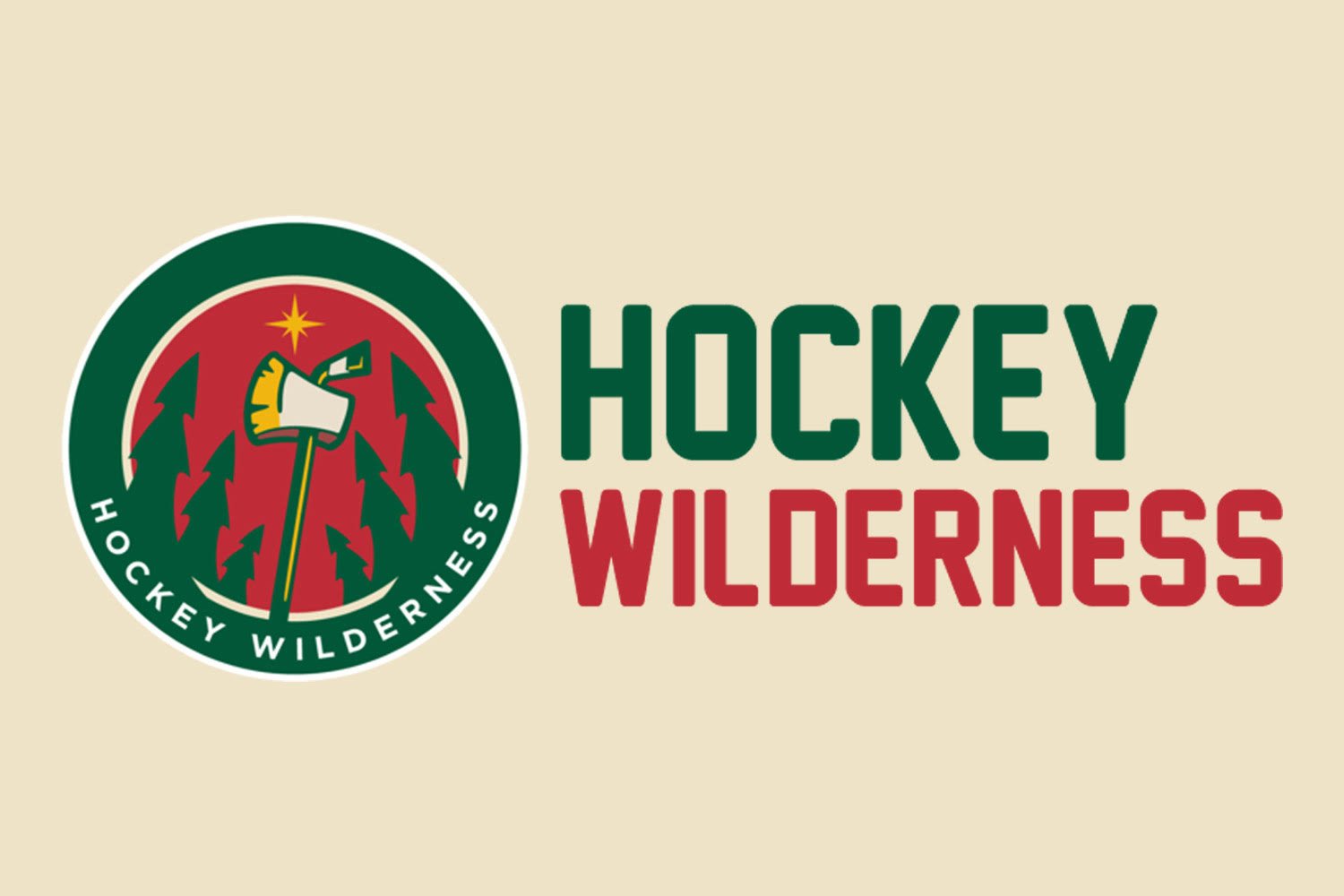 On Tuesday, I got the chance to have a nice phone call chat with Jamie Hersch, formerly an anchor and sideline analyst for Fox Sports North, and current host of the NHL Network's On The Fly program. We had a nice conversation about the Wild taking on the Jets in the Stanley Cup Playoffs First Round, and I even mixed in a baseball question for her as well, since she also does double time with the MLB Network.
I would like to thank her for joining me and her patience with me while I figured out some logistics to make it happen.
You can watch NHL Network's Jamie Hersch on "NHL Tonight" throughout the Stanley Cup Playoffs
Bruce Boudreau has reached 100 points or more in every full season he's coached. What is it about the playoffs that he can't reach the top of the hill? 
I think he's one of the best coaches in the game right now. It's hard to explain why he hasn't had the kind of playoff success with the success he's had in the regular season. I think there's something to be said for coaches that maybe panic in some situation whereas others don't. Whether that's in terms of trying to match-up too closely with lines, or maybe not matching up enough, or pulling the goalie too soon. I really just think that it comes down to what the players do on the ice and as intriguing as a coaching match-up as this is, I think it comes down to goaltending, number 1, and if Minnesota can slow down the Winnipeg Jets.
The Jets have a couple Minnesota guys leading the way for them in Blake Wheeler and Dustin Byfuglien. Is Blake Wheeler one of the best, yet most forgotten, Minnesota Natives in the league?
Absolutely! I think whether it's because it's Winnipeg and they haven't had a ton of success there, that's probably the biggest reason for it. But I think you're right, in terms of Minnesota-born players, we always forget about Blake Wheeler. I think now he's totally making a name for himself with what he's done leadership-wise, and obviously production-wise too in Winnipeg. As a Minnesota girl myself, I've always been rooting for the hometown guys no matter what team they play for. I know it'll be fun and it should be interesting to see the reception he gets the series swings back to Minnesota. Wasn't the last time he was there, didn't he join into the Skol Chant, with the Vikings being a playoff team?
It'll be tough to neutralize the Jets forwards, but do you think there's a way it can be done?
It's going to be interesting because I think it's an advantage at home and the Jets have one more game there and that definitely benefits the Jets. The Jets have been one of the best, if not the best, teams all season at home. That being said, for as well as they've played at home, they've struggled pretty mightily on the road all season long. So if Minnesota can hold serve, and maybe it's just one of those series where the home team wins the first six games and make it so anything can happen in a Game 7 situation. That, I think could be very interesting for the Wild. Even if the Jets win those first two games, I don't think there's any reason to panic. Like the old saying goes, "You never panic in a series until someone loses at home." Let's not forget, the last time the City of Winnipeg celebrated a playoff win was back in 1994. The last time the playoffs were there they got swept by Bruce Boudreau's team. So I think you have to think about those things as well going into this. As talented and speedy as the Jets are up front, I do think the Wild have a good structure and scoring talent. I mean, who would have thought Jason Zucker would have scored 33 goals this year? I do think they have the ability to keep pace.
Patrik Laine - man or scoring machine? What are some things he does well outside of just scoring?
He is a scoring machine. The way he moves the puck - he's had some really great assists this year. No matter who he plays with, he just seems to create offense. He's so similar to Connor McDavid that with just the threat of scoring, that opens up the ice for other guys to score. But also in terms of like an Ovechkin by where he scores from. He's got an incredible shot. Alex Ovechkin has made a name for himself by scoring goals on the power play from the left faceoff circle, but Patrik Laine's shot is almost identical from that spot. It's just as good as Ovechkin. I know Laine's favorite player growing up was Ovi, which is crazy because it all makes us feel really old. He's still only 19 years old for another week or so - turning 20 later this month, so the fact that he grew up idolizing Ovi and that he almost caught him in the Rocket Richard Trophy race is insane, and really exciting for he future of the game.
No one nationally seems to give Minnesota much of a chance, especially with Ryan Suter out. What's your thoughts on the series?
On paper, not many people are giving the Wild much of a chance, but I think A) it's the playoffs, so anything can happen, and B) this is a rivalry series and nationally, I don't think people realize how big of a rivalry this is. No other team is geographically closer to the Wild, and I remember working Wild games where Jets fans filled the arena. Jets fans travel really well, and I don't see that changing much for the playoffs...for either team. I really think that rivalry has grown over the past few years, and has just gotten better and better. Not to mention, when you have a rivalry series, ANYTHING can happen. It's not a done deal for the Minnesota Wild.
This series really depends on Devan Dubnyk, right? 
Absolutely. It always depends on your goalie in the playoffs. We've seen Duby at his best, and we've seen Duby at his worst, so that's a big question. I think he knows what kind of pressure he's under. I don't think anybody is expecting Alex Stalock to come in and save the day. It's really going to fall on Duby's shoulders. He's got to steal a game in Winnipeg in for these first couple games, but definitely hold serve at home.
I went to the Twins home opener on last Thursday and I thought a hockey game was going to break out. What's with the weather across MLB right now?
I don't know! At first I thought is was because it started so early, as Opening Day was at the end of March, it's the earliest in the modern era that baseball has started. But we're well into April now and we're still getting games snowed out. The Cubs' homer opener was just snowed out [Monday] and I think they finally got to play it [Tuesday], but it is ridiculous. It looked pretty miserable looking at the highlights. I'm out here in the New York area and we're not immune to it either. The Mets have dealt with snow at Citi Field, the Yankees' home opener was snowed out, so it's been miserable every where.
Lastly, who do you have for the Cup final?
Just so the Wild fans know, I did pick them to beat the Jets, but then I have them losing to Nashville. I think Nashville is the best team out there. Even though it's so, so difficult to win the President's Trophy and then go on to win the Stanley Cup, I have them doing just that this year. And I have them taking out Washington in the Cup Final. A lot of people probably raised their eyebrows to that. I think Boston is talented and probably my second-favorite team out of the East, but I think that maybe this could finally be the year for Ovi and the Caps, when all the expectations aren't on the like they have been the last couple years, maybe now is the time where they're able to not only beat Pittsburgh, but break though and make it all the way to the Cup Final.