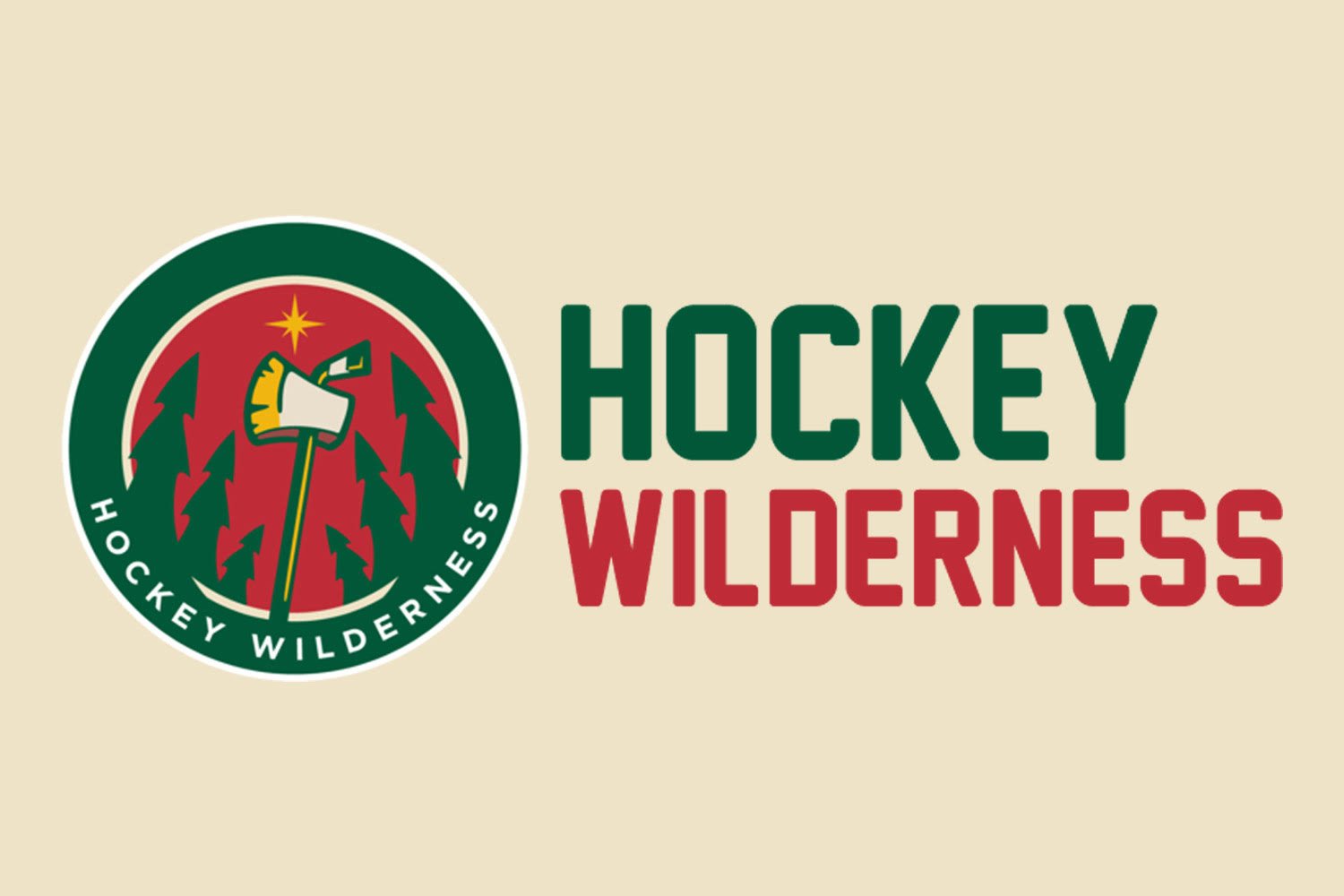 MINNESOTA WILD VS ANAHEIM DUCKS
7:00PM Central, Xcel Energy Center, St. Paul, Minnesota
TV: Fox Sports-North Plus, Fox Sports-Wisconsin
Streaming: Fox Sports Go app
Radio: KFAN 100.3 and affiliates
Happy Valentine's Day, Wilderness! I didn't need a made-up holiday to tell you that I love you all, but I love you all. Thanks for continuing to read my mindless dribble.
Whoa!  Lots happened yesterday for the Wild, as it opted to recall both Alex Tuch and Zack Mitchell and put Tyler Graovac on waivers for the second time this season.  Graovac had been very quiet of late, and Bruce Boudreau explained to Michael Russo after yesterday's practice that Graovac's poor defensive zone face-offs had apparently sealed his fate.  The fourth line hasn't been great for a while, and the Wild organization seems to fully accept the risk of another team claiming Graovac, meaning it had completely lost faith that he was going to turn into an impactful player in the NHL.  Now that Charlie Coyle looks at home playing center, which has been an interesting turn of events after the entire world became convinced that he was better at wing, the Wild has four solid NHL centers, so Graovac may have seen his last game in a Wild sweater.  We'll know this morning whether he was claimed or not.
Tuch performed admirably in his three-game stint that ended on February 8th, and he looks to be a winger that can grow into a top-tier NHL player.  It's not surprising that he's back up with the big club, because he did look like he fit in quite well last week. 
I'm of the belief that you can never have too many NHL-ready centers, so exposing Graovac to waivers is an interesting decision.  It also makes you wonder if maybe something bigger is brewing on the trade market for the Wild, which until yesterday looked to be aiming for a depth center.  Now that Coyle is centering the third line and Erik Haula is centering the fourth line, a winger may be the appropriate addition to bolster the roster.  After all, there are likely more reasonably-priced wingers available on the trade market than there are centers.
As for Zack Mitchell, the 24-year-old winger played ten games with the Wild in his last stint with the team, all in the month of November.  He has yet to earn a point at the NHL level, and he has just fourteen points at the AHL level, so the call-up is surprising.  If he plays, it will indicate that the organization is trying to send a message to Jordan Schroeder as well as Graovac, because Schroeder will have to watch from the pressbox if that is the case. 
Boudreau faces his former team, the Anaheim Ducks, for the third time this season, after Minnesota won both January matchups between these two clubs.  Anaheim has historically been a thorn in the side of the Wild, so perhaps a jaded coach with a chip on his shoulder has been the key to Minnesota turning things around against the Ducks.  The Wild will have a good chance to prove this theory right (or wrong) tonight against the team with the worst uniforms in the league. 
ANAHEIM DUCKS
The Ducks lost their last meeting with the Wild in St. Paul 5-3, even though Minnesota entered that game playing some of its worst hockey of the year, after losing to New Jersey and narrowly escaping against Arizona.  Since that game on January 21st, Anaheim has only played eight times and has posted an underwhelming 3-4-1 record in that stretch.  The Ducks are still in the hunt for the Pacific Division title, though with this period of mediocrity they've fallen five points behind the San Jose Sharks for the top spot. 
The man we love to hate, Ryan Kesler, has been the best player for the Ducks this season, dethroning Corey Perry and Ryan Getzlaf, who had sort of shared that title for a decade.  Now the lead Duck in the proverbial Flying V, Kesler is one of those guys that just knows how to get under your skin, but unlike many pests in the league, he backs it up by racking up points and being a force in front of the opposing goal.  Kesler has one goal and one assist in two games against Minnesota this season, and he leads the Ducks in points with 44, while ranking second behind Rickard Rakell in goals, with 19.  
Speaking of Rakell, the 23-year-old center continues his impressive breakout, and he has already surpassed last season's total for goals, now with 22 on the year.  The kid is a speedy skater with a goal scorer's touch, not a bad pick at number 30 overall in the 2011 entry draft.  With his emergence at the number-two center position, Getzalf on the first line, and Kesler on the third line, the Ducks are similar to Minnesota in the sense that they have three lines that could be interchanged as the top line. 
The difference, though, is that the cast of characters around that center depth is not as strong and well balanced as Minnesota's, making the Wild a better team offensively than Anaheim.  When you factor similar defensive depth and better goaltending for Minnesota, plus the fact that the Wild is 2-0-0 against the Ducks this year, Bruce's team should feel confident about its chances tonight.  When was the last time you felt truly confident about the Wild's chances entering a game against Anaheim?
STORYLINES
Despite a 6-3 victory on Sunday, Boudreau put the team through a hard practice yesterday, and Chuck Fletcher shook up the lineup a bit, as the pair both publicly demanded more from their team.  I love these moves by Fletcher and Boudreau, who are demonstrating that they will not allow the team to fall off its game for long periods of time, even if the team is finding ways to win.  These are uncharted waters for the Wild, and I for one, am enjoying this incredible adventure.
Jason Pominville was named the NHL's #1 Star of the Week, which is absolutely bonkers.  It's not bonkers because he didn't deserve the recognition after registering eight points in four games—he did deserve it—it's bonkers because the guy couldn't score, couldn't make plays, couldn't even seem to get a solid shot off, and was almost completely cast off by fans and media as recently as January, when he wrapped up a two-month-long slump, during which his teammates skated and scored circles around him.  It's such a remarkable turnaround for the veteran and an indicator of what a huge difference confidence can make, even for top-level professional athletes.  Kids out there, keep shooting!
Speaking of confidence, Zach Parise is officially back.  During the day off on Saturday, Parise showed up at my nephew's Bloomington Jefferson mite practice as part of a Caribou Coffee marketing campaign.  It was obviously a huge thrill for the kids, and my nephew was very excited to tell me on the phone yesterday that Zach scored two goals against the Red Wings because of all the wisdom he had shared with the Wild forward.  After an enormous effort with no rewards to show for it on Friday, Zach's goals were gifted to him on Sunday, with goaltender Jared Coreau flopping and falling around to leave two wide open nets for Parise to deposit the puck into.  These are the types of goals that seem to land on Parise's stick when he's at his best, though, because he's constantly battling to get himself in the right position, winning races, and playing with unmatched tenacity to create opportunities for himself.  When he's playing like the Zach we know, he's playing with the passion of a kid at the mite level, so perhaps my nephew did instill some wisdom.
INJURIES
Jonas Brodin practiced Monday, so he's definitely getting closer.  Matt Dumba missed the game Sunday with a lower body injury sustained in the game against Tampa Bay, and it sounds like he's likely to miss tonight's game as well.  That means that Christian Folin, Nate Prosser, and Gustav Olofsson, who had his first ugly mistake Sunday when he wandered away and forgot about Anthony Mantha, all draw in again tonight.  I guess it is a good thing to have depth on the blueline.
For Anaheim, defenseman Sami Vatanen has been out since February 3rd with a lower body injury. 
The Gamethread will post at 6:30PM Central, so swing on by!  Below are the projected lineups, thanks to dailyfaceoff.com.  The Tale of the Tape is brought to you by @keisarikine.  Thanks for reading!