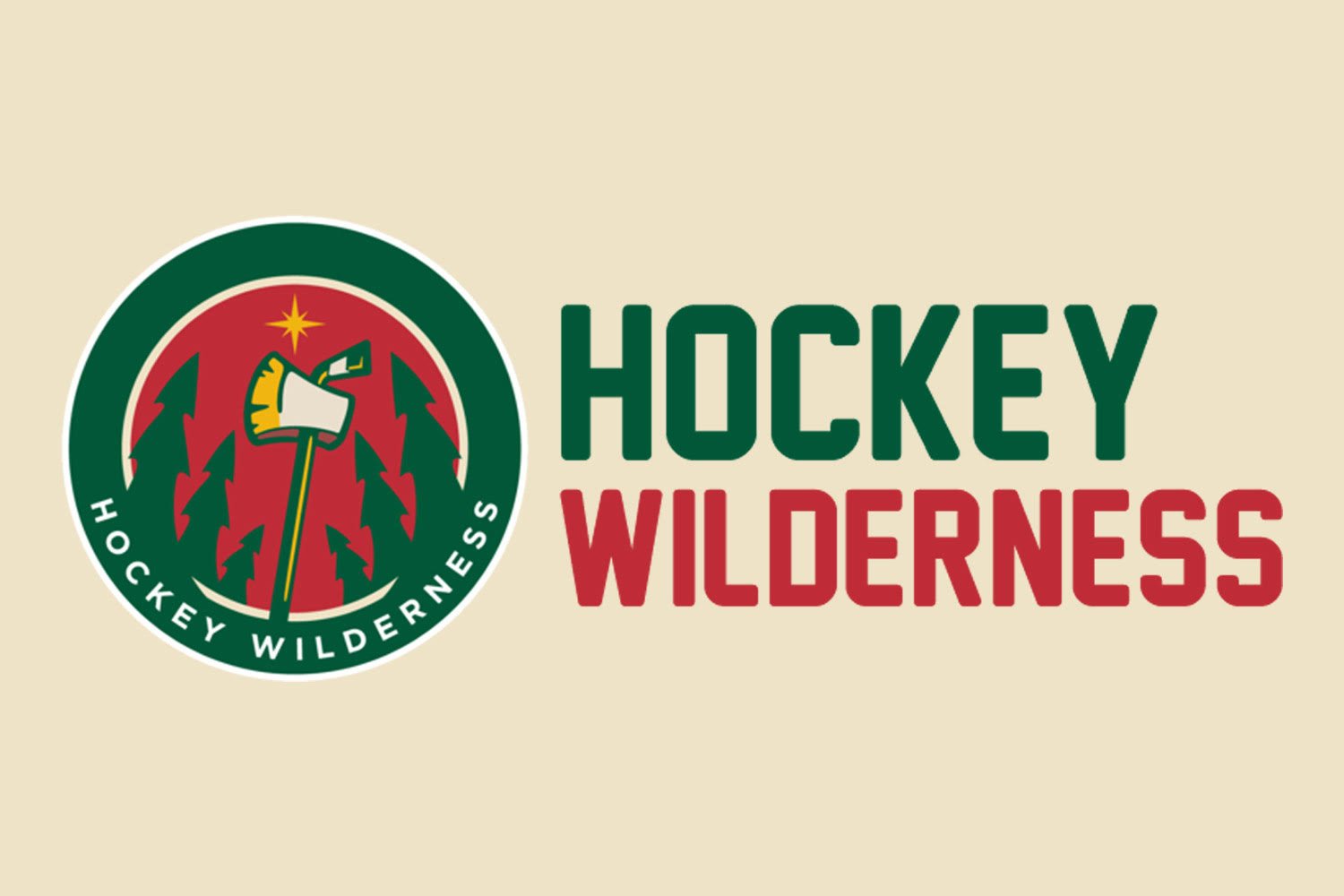 MINNESOTA WILD VS ANAHEIM DUCKS
8:00PM Central, Xcel Energy Center, St. Paul, Minnesota
TV: Fox Sports-North
Streaming: Fox Sports Go app
Radio: KFAN 100.3 and affiliates
Happy Hockey Day, Wilderness!  What a glorious day this shall be!  After going 1-1-0 against two cupcake opponents to start this four-game homestand, the Wild seems to have lost a bit of its mojo of late.  It really didn't play to its potential in either of its past two, and it was lucky to escape with a victory against the Arizona Mangy Mutts, one of the worst teams in the league, on Thursday.  Coupling that narrow victory with Tuesday's loss to New Jersey, the Wild has suddenly left us with a bit of an unsettled feeling deep in the pits of our stomachs.  Or maybe that's just the bean burritos we all ate last night.  Anyway, facing a much tougher opponent in the Anaheim Ducks this evening, Minnesota will need to bring a much more complete effort to vanquish that feeling of angst, and eliminate the swoon fears once and for all.  In fact, we may all need to get together and do the "No Swoon Chant" to appease the hockey gods.  Are you ready?  Ok, say it with me now… NOOOOOO SWOON-NO SWOON-NO SWOON!  Ah, that felt good, didn't it? Now let's go to work!
The Ducks are probably the right opponent to give Minnesota its game back, because on a day that already creates a bit of an emotional edge for the Wild, it will again want to get a win for Coach Bruce Boudreau, who we all know was behind the bench for Anaheim last season.  In their first matchup at Honda Center a couple weeks ago, Minnesota brought a solid defensive effort and played a good sixty-minute game to earn a 2-1 victory.  The players very much acknowledged after the game that they wanted to win that one for Boudreau, even though he hadn't shared how important the game was to him.  In that matchup, the Wild allowed just 24 shots against Devan Dubnyk, and it really controlled the puck for the majority of the game.  Having shown that it can win in a wide variety of ways, that is truly the best formula for the Wild to beat Anaheim, so it will need to execute a similar game plan this evening. Minnesota now enters a back-to-back weekend series with the Ducks visiting today and the Nashville Predators in town tomorrow.
ANAHEIM DUCKS
The Ducks, still the leaders of the Pacific Division with 61 points, have played very well since losing to Minnesota on January 8th, posting a 5-0-1 record in that time.  Two of their wins in that stretch were against the Avalanche and one was against the Coyotes, so they certainly haven't had their toughest string of opponents. Even so, winning is always difficult in the NHL, and Anaheim has being doing that a lot lately.  The Ducks have been winning on team defense and goaltending, allowing just 0.83 goals per game in those last six, and as noted earlier, the formula for beating them will clearly not be outscoring them in a track meet of a game like Minnesota experienced last weekend in Dallas. Anaheim simply doesn't play that style of hockey. It will box out, limit quality scoring chances against, and get its goals on the counter attack. 
The Ducks started last season with an awful slump, winning just one game in the entire month of October, and landing Boudreau squarely on the hot seat.  It so happened that that one October win was against our beloved Minnesota Wild, a stinging loss at the time.  In that game, Rickard Rakell scored his first goal of the season and tenth of his NHL career.  I remember thinking to myself, Who the **** is Rikard Rakell, and how the **** did we just allow that **** to score?!  Well, it turns out that Rikard Rakell is somebody, and he's not a ****.  This guy is the absolute real deal, a very gifted 23-year-old forward who can fly, has great hands, and has an absolute rocket of a wristshot.  The young Swede was drafted 30th overall in 2011, and he is having an incredible breakout season, already scoring nineteen goals on the year, three more than any player on the Wild.  The end of the first round of the NHL Draft has been known to produce some duds (ahem… Zack Phillips... ahem), so Rakell is proving to be a great find for Anaheim. 
The Ducks have tremendous depth on the blueline.  With a current core that already features Cam Fowler, Sami Vatanen, and Hampus Lindholm, Anaheim also has some defensive prospects that are ready to play at the NHL level.  With the strength of the team's defensemen, however, there simply hasn't been space for future stars Shea Theodore and Brandon Montour.  Both players have gotten some time with the big club this season, and Theodore was called up for this weekend's trip, but neither has yet been given the opportunity to play full-time in the NHL. Both are likely to be regulars, either with the Ducks or another organization, by next year.  The fact that these two players have not stuck with the team is a testament to just how good the Ducks are on the back end.  Minnesota will really need to capitalize on any scoring chances that it gets tonight.
STORYLINES
The Wild has been successful on Hockey Days past, going 7-2-1 since HDM's inception in 2007, and it had actually won six Hockey Day games in a row before losing to St. Louis last season.  That game, however, was played on the road, which simply doesn't work. The Wild home game is a key component to a successful Hockey Day Minnesota, so to its organizers, I say, "Ok, we've tried this thing where the Wild goes on the road for HDM, and it didn't work right, so let's never do that again."  I'm glad I was able to get that off my chest once and for all.  Back in its rightful location, at home and in primetime, the Wild should be amped up for tonight's game.  This is the second time that Anaheim will play a part in Hockey Day Minnesota, though last time it stole the show, beating the Wild 3-0 way back in 2009. 
Linemates Nino Niederreiter and Charlie Coyle seem to be going in opposite directions right now, with Niederreiter playing some of his best hockey of the year and Coyle seeming to be a little off his game of late.  Nino was Minnesota's best player by far in the last two games, and he got rewarded against Arizona with two goals, including the game winner, as well as an assist.  Every time he gets the puck, he's creating, as he is simply bullying his way through the offensive zone to put either himself or his teammates in scoring positions.  Keep a close eye on Nino tonight, because he will undoubtedly have an impact on this game.  Coyle, conversely, has been just a little off.  He's shown flashes of his abilities, getting the puck and stickhandling through opposing defenders, but he just doesn't seem to have a nose for the net like he did just a couple weeks back.  One instance from the last game sticks out, where he gained control of the puck in the neutral zone and made three great moves to get past Arizona defenders, but then ended up skating into the corner and losing control.  Growing up, we used to call that "The Burnsville Offense." As a former Burnsville player, I can tell you that The Burnsville Offense is a strategy that NEVER works. Coyle is at his best when it seems like nobody can stop him from getting to the front of the net, and right now, he just doesn't have that offensive edge.  While he is still racking up points by registering assists (four in his last five games), he hasn't scored a goal since January 7th.  Hopefully he snaps out of it soon and gets himself back into the "G" column on the scoresheet.
INJURIES
The Wild is Jonas-less for the second of many games, as we all know.  Mike Reilly was called up to replace Brodin before the last game, but was then scratched in favor of Nate Prosser.   As per Mike Russo, Reilly was paired with Folin at the morning skate, so he may get his chance tonight. With Reilly being "one of us," perhaps we'll see a Chad Rau-ian Hockey Day performance from the former Gopher?
For Anaheim, Jakob Silfverberg was injured against Colorado on Thursday with what appears to be a concussion.  It's a huge loss for the Ducks if he ends up missing an extended period, because the right-winger has registered thirteen goals and sixteen assists on the season. 
Stop by for the Gamethread which SHOULD post around 7:30PM.  Below are the projected lineups, thanks to dailyfaceoff.com, as well as the Tale of the Tape, thanks to @keisarikine.
THIRD PAIR: CHRISTIAN FOLIN // MIKE REILLY