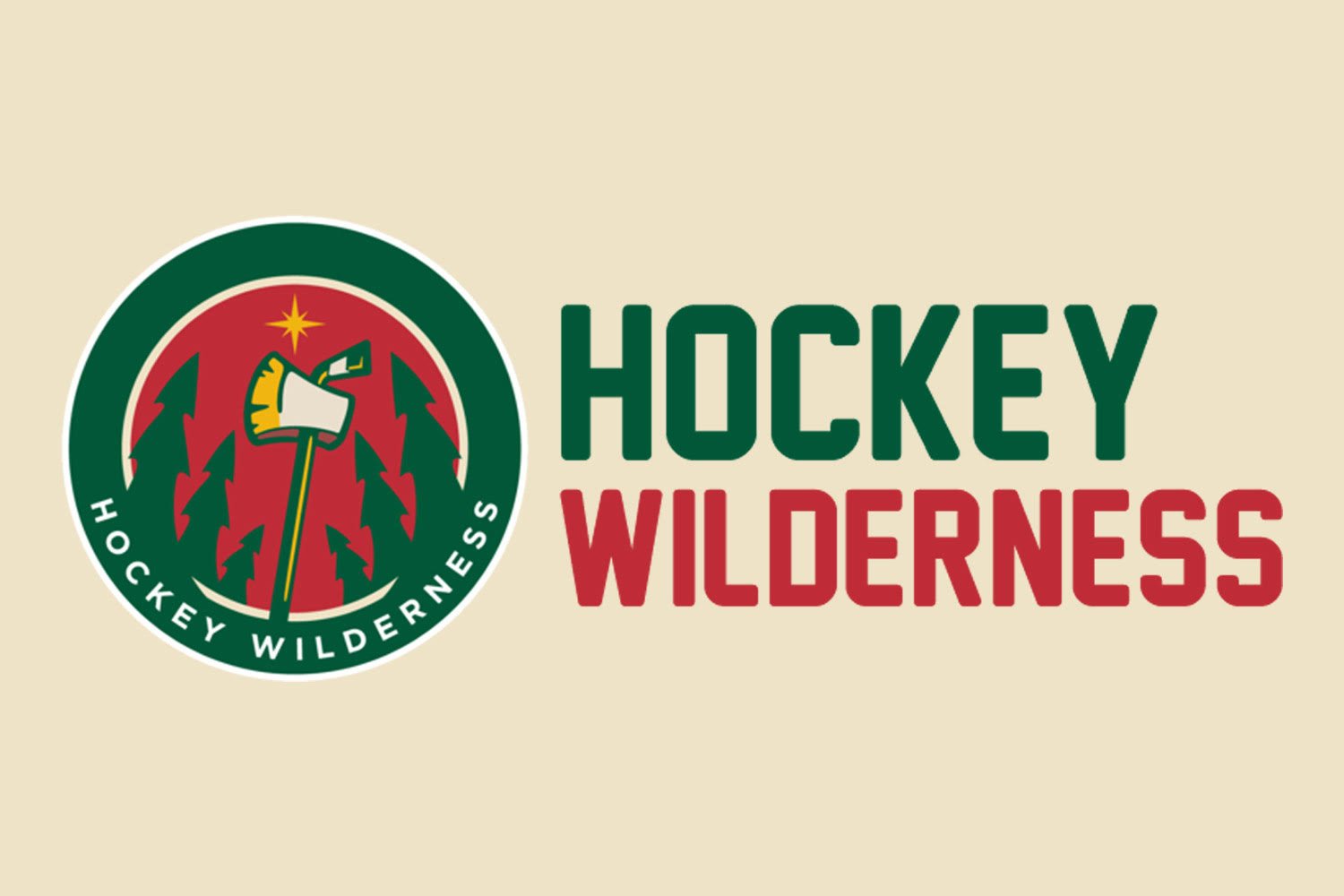 MINNESOTA WILD VS CHICAGO BLACKHAWKS
7:00PM Central, Xcel Energy Center, St. Paul, Minnesota
TV: NBCSN
Streaming: NBC Sports app
Radio: KFAN 100.3 and affiliates
It was another victory of Dubnykian proportions last night, as Minnesota's netminder played outside of his mind in the third period to shut down a desperate Jets team that was pushing hard to find the equalizer.  Devan Dubnyk made 38 saves in all, including a few huge game-breakers in the closing minutes.  The Wild looked great in the first period and for the early parts of the second, but then Winnipeg took over. The Wild sat back and defended for much of the third to earn a… Yeo-man… like… win?  After getting out to a 3-0 lead early in the second, allowing the Jets back in the game was certainly not what Minnesota wanted, but it got two more huge points in the standings to regain a six-point cushion over tonight's opponent, the Chicago Blackhawks.
Minnesota will be on very tired legs as it takes on Chicago this evening, after it really got dominated and pinned in its own zone for most of the second and third frames last night.  The opposing bench will have a lot more jump as the game wears on, because the Blackhawks haven't played since Saturday, when they beat the Stars 5-3 in Dallas.  This is the second of four meetings for the Wild and the 'Hawks, and if it feels like we just saw this opponent not too long ago, get used to that feeling, because the Wild will be forced to look at Joel Quenneville's beautiful mustache two more times in the next month after tonight's game.  Though the Blackhawks are easily Minnesota's biggest rival and are still very much worth fearing, the Wild has owned Chicago over the past two seasons, including sweeping the season series in '15-'16.
After Minnesota's last win against the Blackhawks, Zach Parise was quoted as saying that Chicago brings out the best in the Wild.  Now in a rare position chasing Minnesota in the Central Division standings, Chicago will likely be at its best tonight, so the Wild will need an enormous effort to keep rolling against this hated opponent.  
Whether or not Tommy Hawk chooses to attend tonight's game remains to be seen. The Blackhawks' mascot was brutally beaten by Nordy Wild in his last visit to Xcel Energy Center, and he hasn't set foot in St. Paul since.
CHICAGO BLACKHAWKS
Other than Chicago now officially holding three [eye roll] of the Top 100 [double eye roll] players of all time, not much has changed on the Blackhawks roster since the last time these teams met.  Thus, I will lazily invite you to read the Game Preview from that game to get a good understanding of Chicago's lineup.  The Artemi Panarin-Artem Anisimov-Patrick Kane line continues to be dominant offensively, as the trio has now combined for 53 goals on the season, and 137 points. 
When these two teams last played each other on January 15th, Nick Schmaltz had just been recalled by Chicago after being sent down to the AHL for more than a month.  Like Alex Tuch for Minnesota, the 20-year-old Schmaltz has gotten an opportunity to succeed by playing on the top line with Top 100 [eye roll] center Jonathan Toews and Richard Panik, though he hasn't been terribly impactful, posting just three points since his recall. 
On the other hand, Toews, who took some heat earlier in the year after an uncharacteristically slow start, has gotten back to playing like himself recently, and has nine points in his last eight games.
STORYLINES
Mikael Granlund did not score a point in his last game.  That's the first time we can say that since January 9th.  In fact, the entire trio of Jason Zucker, Mikko Koivu, and Granlund was held off the scoresheet last night, an extreme rarity for that line this season, though it had its chances, with Granlund missing on a penalty shot and Zucker firing the puck way over a wide open net in the first period.  The newly assembled line of Nino Niederreiter, Charlie Coyle, and Jason Pominville picked up the offensive slack, however, with Pominville scoring two goals and two assists, Nino scoring two goals, and Coyle registering three assists. 
This was the first time we've seen Coyle play center (right?) this season, and he did not disappoint.  After struggling mightily over the past few weeks, we saw him going hard to the net and creating offensively, for which he was rewarded with three points.  With that line scoring all four goals for the Wild last night, expect them to be back together tonight.  Even if you don't like the idea of Coyle at center, you have to admit, he looked a lot more like himself last night. 
Pominville may have dethroned Granlund as the hottest (in terms of play, not looks) Wild forward, as he now has seventeen points in fifteen games since January 7th.  He's done this after registering one point in the nine games prior to January 7th.  Name a streakier player in the NHL...  I'll wait.  It is truly great to see the red hot version of Pominville, as opposed to the ice cold version, because watching him struggle while the rest of the team seemed to be clicking around him was actually disheartening.  He's such a good guy and a good teammate, that you truly want him to do well, but it very recently appeared that he was never going to be a productive player again.  Pominville is proving us wrong now, so here's hoping he continues to do that for the remainder of the season.
Entering last night's game, it seemed like it would have made more sense to have Dubnyk rest to prepare for Chicago and let Darcy Kuemper play in Winnipeg, but Bruce Boudreau went against that logical thinking and instead ran his starter out against the lesser opponent.  But Dubnyk had an incredible game to help Minnesota sneak away with the victory.  With Kuemper having his best game of the year last Tuesday in Edmonton, Boudreau is giving him a huge vote of confidence by starting him tonight against Minnesota's biggest rival.  It's a great opportunity for Kuemper to solidify his position a bit more within the organization, at least for the remainder of this season, and an even better opportunity for Boudreau to prove once again that he knows his players far better than any of us do.
INJURIES
Lots of Wild players seemed to get dinged up in last night's game, with Granlund, Matt Dumba, and Dubnyk all taking pucks in bad spots, leaving them each wincing at various points in the evening.  They all stayed in the game, so hopefully there will be no lingering effects from the stinging shots.  Jonas Brodin has been skating, but still has a couple weeks of healing to go. 
For Chicago, Michal Rozsival has been on IR with a lower body injury since January 29th.
The Gamethread will post at 6:30PM.  Below are the projected lineups, thanks to dailyfaceoff.com, as well as the Tale of the Tape, thanks to @keisarikine.  Thanks for reading!