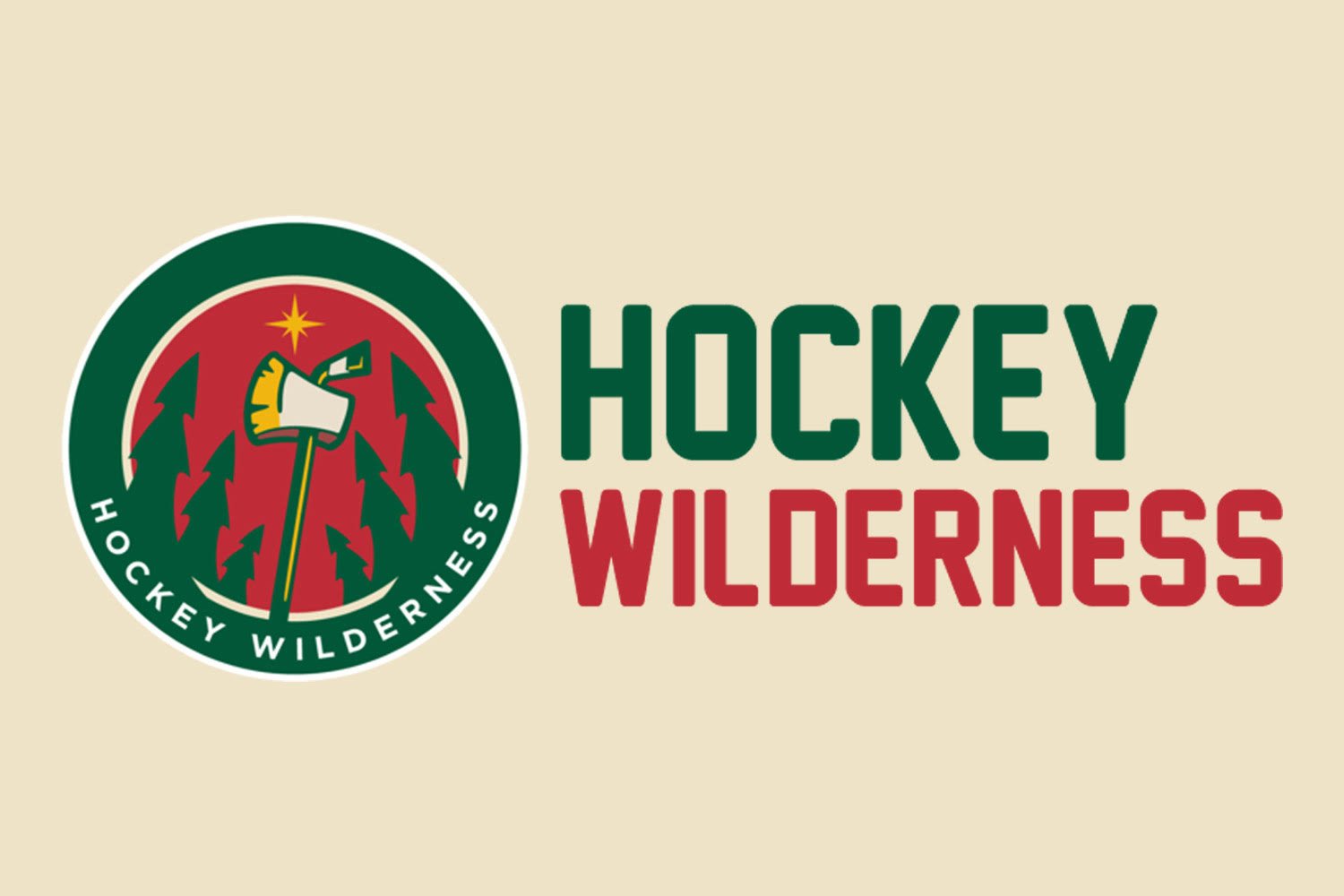 MINNESOTA WILD VS COLORADO AVALANCHE
7:00PM Central, Xcel Energy Center, St. Paul, Minnesota
TV: Fox Sports-North
Streaming: Fox Sports Go app
Radio: KFAN 100.3 and affiliates
The Minnesota Wild are pretty good.  The Colorado Avalanche are not.  As a Wild fan, it's actually terrible seeing the Avalanche floundering in the way that they have so far this year.  After the teams met in the playoffs for the third time in their respective histories in 2014, when the Wild came away with a memorable Game 7 overtime victory, it seemed there was a serious rivalry brewing.  In the series, Nathan MacKinnon demonstrated his elite all-world skill by racing through the Wild defense on multiple occasions and making Minnesota key in on the 19-year-old rookie throughout, while Patrick Roy coached… or something.  For the Wild, Nino Neiderreiter and Mikael Granlund each had brilliant game-winning overtime goals, showing flashes of the potential of the young forwards, and Matt Cooke… well… Matt Cooked young star blueliner Tyson Barrie, creating some seriously bad blood between the two clubs that carried over into 2015.  The Avalanche looked like they were here to stay, built for many years of success around an incredible young, talented core.  But oh, how times have changed for Colorado, and with that, the rivalry has quickly lost its intensity.
The Wild were unable to solve the struggling Avalanche in two November match-ups this season, losing their first meeting at the Pepsi Center in Denver, 1-0, and their second at Xcel Energy Center, 3-2.  Tonight, however, the Wild will certainly be motivated to keep their seven-game winning streak alive, as they push to match their franchise record of nine consecutive wins.  Minnesota has found the back of the net with more regularity during this stretch, averaging 3.57 goals per game since the last time it lost.  It has continued to get outstanding goaltending from Devan Dubnyk in this period, as he still leads the NHL in most categories, and Darcy Kuemper had a fine performance against Arizona on Saturday, making 27 saves on 28 shots.  Kuemper looked calm and under control against the Coyotes, very different from his previous start on November 29th, in which the Canucks lit him up for five goals in a 5-4 loss, as Kuemper flopped around and slid himself out of position throughout that night.  The recent win is a very good sign that perhaps the skilled young netminder found himself a bit during his long hiatus from game action, which bodes very will for Minnesota, as they will need him to be reliable in the second half of the season.  Sadly for Kuemper, the goal scored on him very late in the third period not only ruined his shutout bid, but it guaranteed that Dubnyk will be back between the pipes tonight, as Kuemper regains his spot at the end of the bench.  A shutout in that game may have made Bruce Boudreau think twice about putting Kuemper right back on the pine pony, though it would have been a difficult call to leave the league's hottest goalie out of the line-up for a second consecutive game.  Let's see if Dubnyk can keep the fire burning tonight.
COLORADO AVALANCHE
Tony Abbott wrote an excellent story on Hockey Wilderness just a few days ago about what has occurred in the Mile High City to get the Avalanche to this point, and what it needs to do to right the ship.  Give it a read if you haven't already.  The fact of the matter is that the Avalanche have pieces in place to be one of the best teams in the NHL.  They entered the season in complete chaos, though, after Roy stepped down from his role as Head Coach and Vice President of Hockey Operations a little more than a month before training camp opened.  They scrambled to find the right coach to replace him, landing on Jared Bednar, but to this point, it doesn't seem like he is quite getting the most out of his six-player core.  It's been an ugly first season for Bednar, as his Avs currently hold just 23 points in the standings and have been terrible on the defensive side of the puck.  Those 23 points are good enough for not just last place in the Central Division or Western Conference, but rather last place in the entire NHL, and they are four points behind the next worst team, Arizona.  Yikes.  
It is a bad enough start to the season that many in the hockey world are wondering if General Manager Joe Sakic will make any drastic moves to try to course correct for Colorado, although they have some truly top-end players in the fold, so any such decisions will not be made lightly.  From the outside looking in, patience should pay off with that core of players, yet with the way things are going, changes could be on the horizon, as Sakic may look to bolster the team's currently thin blueline. There is one important factor to bear in mind, as the season seems to be spiraling out of control for Colorado.  Should this pattern continue, and the Avs end up winning the draft lottery at the end of this season, every team in the league will be fearful of this club for many seasons to come.  Perhaps having an awful team this year, while still having control of some of the NHL's best, will end up winning them a Stanley Cup in the near future.
The struggles have continued recently, as the Avs have lost their last three games against Philadelphia, Florida, and Winnipeg, and the wounds of an embarrassing 10-1 loss at Montreal on December 10th are still fresh.  As far as tonight's match-up is concerned, though, Minnesota will need to continue to keep a close eye on Matt Duchene and MacKinnon, who lead Colorado with 22 and 21 points respectively.  Even with the Avalanche having such an abysmal season, these guys are truly some of the league's best, and they will need to be defended as such this evening. 
On the other side of the coin, reflections of how bad the season has been going for Colorado can be seen on the stat sheets of Gabe Landeskog and Semyon Varlamov.  Landeskog traditionally has also been a serious thorn in the side of Minnesota, always doing his best to get under the skin of the Wild's best players.  Limited to just 20 games due to injury, he has posted only nine points on the season and has one point in his last five games, an assist against Philadelphia last Wednesday.  Varlamov, meanwhile, is having the worst season of his career, posting a 3.21 GAA and stopping just a hair over 90% of the shots he has faced.  Clearly he is not getting much support from the team in front of him, however, as in his last victory, he stopped 51 of 52 shots against Toronto.  He is very capable of stealing a game from Minnesota, but it depends which version of him shows up.
STORYLINES/INJURIES
Storylines and injuries go hand-in-hand for tonight's tilt.  The Wild lost Erik Haula to a lower body injury in the very early minutes of their win against Arizona on Saturday, and they will likely be without his services for the foreseeable future.  Pat Cannone, who has been toiling in the AHL since 2010, was called up from Iowa to replace him, and will finally make his NHL debut at age 30.  It's a good story and will be fun to follow, as it has been a long road for the relatively small (5' 10" and 190 pounds) center to get a chance with one of the big clubs.  Regardless of Cannone's performance, however, Zac Dalpe has been cleared to return and was assigned to Iowa to rehab, so Cannone's stay in Minnesota may be short-lived.  That said, the Haula injury is definitely concerning for the Wild, who do not have a ton of depth down the middle of the ice.  It's a great story, yes, but the fact that the Wild felt Cannone was their best call-up option is indicative of how thin the team is at that position, once you look beyond their four regular centers.  Any more injuries at the position could truly derail the season for Minnesota.  They hope that there is no major damage to Haula, as they await the results of his MRI.  Tyler Graovac assumes Haula's position on the third line, while Kurtis Gabriel draws back into the line-up, after being scratched in favor of Teemu Pulkkinen on Saturday.  Expect Cody McLeod to get a little love from Gabriel tonight. 
For Colorado, Varlamov has not played since his 51-save victory against Toronto, due to a groin injury.  While it feels a bit rushed to return him to game action, there is a good chance he plays tonight, as Calvin Pickard has gone 0-3 in place of the Russian netminder.  Again, if Varlamov does end up starting, as is expected, it will be worth watching to see which version of him shows up. Erik Johnson remains out with a broken fibula, and is expected to miss several more weeks.
The Gamethread will be posted at 6:30PM Central.  Below you will find the Tale of the Tape, thanks to @keisarikine, and Colorado's projected line-up, thanks to dailyfaceoff.com.  Daily Faceoff is expecting Mikko Koivu's line to be shuffled, but it sounds like the only changes are Gabriel in, Prosser in, Cannone in, Graovac up, as per @Russostrib.
MINNESOTA FORWARDS:
Parise-Staal-Pominville
Zucker-Koivu-Granlund
Niederreiter-Graovac-Coyle
Stewart-Cannone-Gabriel
MINNESOTA DEFENSE:
Suter-Spurgeon
Brodin-Dumba
Scandella-Prosser