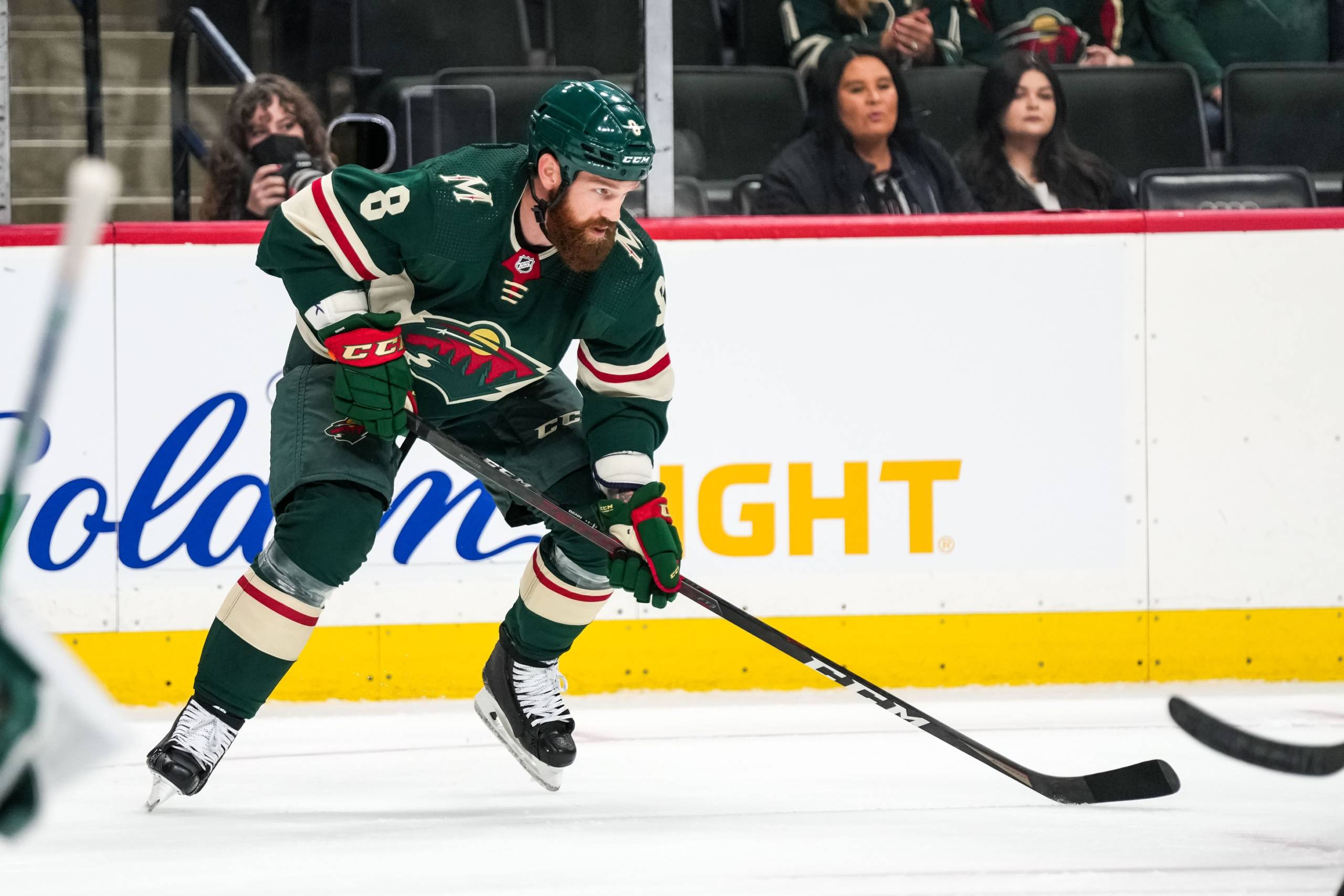 It's been a while since Minnesota Wild fans have had reason to keep an eye on the AHL squad.
This year, they will be eagerly awaiting TV streams, highlights, .gifs on Twitter, and just about anything they can get their eyes on that showcases the young talent the Iowa Wild have to offer this season. The Wild's hockey operations staff will also keep tabs on their prized talent developing in the minor leagues.
Marco Rossi, Matt Boldy, Adam Beckman, and Calen Addison will all be set up to thrive against their AHL peers. The hope is that they elevate above that group of players, eventually signaling a call-up to the NHL that solidifies each of their places in the best hockey league in the world.
It isn't as simple as making a call when players are performing well. The Wild broke camp with veterans who they will have to replace.
Who are these seasoned vets that need to keep an eye out for young guns?
No surprise here. Rask could be pushed out of a job if those young forwards are lighting it up in Iowa.
Rask has been much maligned by fans and writers alike for his lackluster play with the Wild. Some of it may have been undeserved early on, given he was traded for a fan-favorite player and carried a $4 million cap hit. The reputation preceded him as Rask had been a mediocre player who has spent time between filling holes and sitting in the press box.
However, last season he found himself centering the most dynamic player in franchise history, Kirill Kaprizov. His stats noticeably took a jump, exceeding his career trajectory since the Carolina Hurricanes traded him for Nino Niederreiter in 2019. The outlier year can largely be attributed to being placed in between offensively gifted linemates.
According to Evolving-Hockey.com, he finished last season with a standing-points-above-replacement value of 2.8 and was good for seven goals above replacement, according to Evolving-Hockey.com. However, the real story is told by his regularized adjusted plus-minus (RAPM). He was near the bottom of the list for Wild players in xGF last year, slightly ahead of Luke Johnson and Marcus Johansson. His actual goals far surpassed what he expected due to an abnormally high shooting percentage (18.9%), alongside Kaprizov.
If his skating continues to be an issue slotting alongside another talented forward in Kevin Fiala, he has a chance to be sent to the press box once more. The pressure should also be on, considering he will not begin as a center. If he underperforms with fewer defensive responsibilities, he could be on the out in favor of one of the speedy, offensively promising players in Iowa.
The Wild signed a lot of defensemen this summer. They won't all be home-run signings. If one fails to pan out, Benn would be the best worst-case scenario. He is the most likely candidate to cede ice time to a burgeoning young defensive star in Addison.
The bottom pair of Dmitry Kulikov and Jon Merrill could have some staying power with their pedigree and recent success, especially Merrill's staunch defending last year. Benn was already the odd man out, and if he sees regular or sporadic time that is met with goals in Minnesota's net, he could be benched permanently.
That opens a slight window for Addison. While the team looks committed to not thrusting promising players into diminished roles early in their careers, Addison pulling tandem duty as a fill-in for injury or rotating through defensemen for rest could be what the coaching staff deems necessary to make a push into the playoffs. While that is certainly putting the cart before the horse, Addison could play well enough to push someone out, and Benn will be the first on the list to be moved out of the way.
While this isn't to say Duhaime doesn't deserve his spot in the NHL, the reality is that he is the easiest to shift out of the lineup or back to Iowa in favor of bringing another player up.
With the potential to shift other players down the lineup at the NHL level, Duhaime could find himself overwhelmed early on, as many adjusting to the NHL do. If he is in a slump and the team isn't playing well, Minnesota could take a hot streak from a player in Iowa to be a signal up to the NHL team ready for an injection of talent to improve the season's fortunes.
Duhaime has a tremendous chance to keep those promising players in Iowa longer than expected, but it's on him to perform well and keep them there.