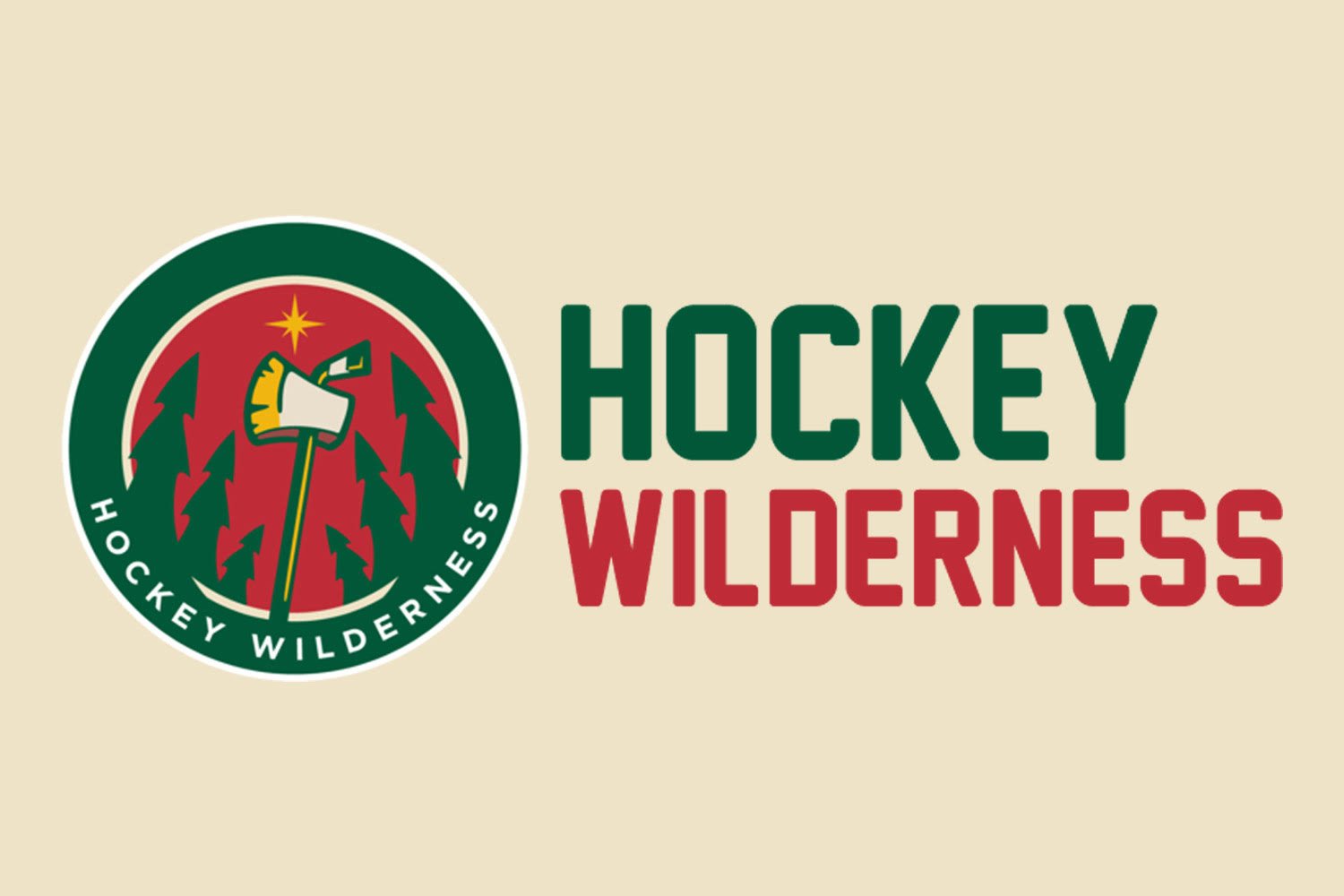 The Minnesota Wild are just 60 minutes (if tonight's game doesn't go into overtime) away from all of their games actually counting. The warm-ups are done, the "get 'em next time" is redundant, all of this will matter in just a handful of hours.
But first, they're going to be playing against the Chicago Blackhawks at the United Center for the preseason finale and we might be getting a true glimpse at what this roster can do this year.
According to the lines that existed in practice yesterday, like some sort of solidified lineup coming out of the fever dream that is three weeks of training camp, they are going to be running something like this (and most likely to start the season):
Kaprizov - Eriksson Ek - Zuccarello
Greenway - Hartman - Foligno
Pitlick - Gaudreau - Fiala
Duhaime - Sturm - Bjugstad
Goligoski - Spurgeon
Brodin - Dumba
Kulikov - Benn/Merrill
A couple things. Brandon Duhaime is probably making the team and he kind of deserves it. After Boldy's unfortunate injury, he really only had to battle it out with Adam Beckman and Marco Rossi, and those two are quite a bit younger and in need of some development in Iowa. While at times both looked more dynamic than Duhaime, there is a sense that management didn't want either of those offensive threats down on the fourth line the way they had the lineup penciled in. It certainly makes sense not to waste that position on those top-end prospects when they could be playing 20 to 25 minutes a night in Iowa (maybe together???) and racking up points as they both get more of a feel of what being a professional is like.
Duhaime did everything right the last couple weeks and it was more than enough to earn himself a spot to start the season.
The other thing is that sixth defenseman spot. Jordie Benn has been partnered next to Dmitry Kulikov for the entire preseason, but after a poor showing defensively and Jon Merrill looking pretty damn solid next to Calen Addison on Thursday, there might be a switch happening. Nothing has been confirmed for that spot, but I wouldn't be surprised if they just completely rotate that final blue line spot for the season, or even roll with seven defensemen — with Merrill partnering with Dumba or Spurgeon — if some forward needs a night off. But that's stuff for later. For tonight, nothing has really been set in stone for Kulikov's partner, yet.
As for the Blackhawks, we're getting a much more full and real lineup compared to the Wild's heroic overtime victory over their young guys and prospects on Thursday. All of their Big Dudes are going to be playing: Jonathan Toews, Patrick Kane, Dylan Strome, Seth Jones, Alex Debrincat, Dominik Kubalik, Kirby Dach — this is the real deal. And even while Chicago is projected to finish the season a dozen or so points below Minnesota, this is a roster full of potential All Stars to face and will be a really damn good opportunity to get a glimpse into the Wild's start to the season.
Cam Talbot will be battling it out with Marc-Andre Fleury in between the pipes — a familiar foe for both after last season's playoff series. It's going to be a fun one. This is basically real.
Burning Questions
How will Pitlick look?
Rem Pitlick will be making his debut for his hometown Wild tonight on the left side of Frederick Gaudreau and Kevin Fiala, and it will be a massive storyline throughout the hour of action. He couldn't help it, but was claimed off waivers and handed a lineup spot over Marco Rossi and Adam Beckman, despite never working with the Wild or getting an up-close look at the player. It's unfortunate, but he will be criticized heavily if he doesn't have the strongest game tonight due to that link of being chosen over those top prospects.
But if it doesn't work, then you can just send him on his way on the waiver wire again and bring in someone else. It's chill.
Are we going to be wishing for Rossi and Beckman?
Somewhat related, outside the top line and Fiala, there isn't really a whole lot of players you can depend on reliably to score some damn goals. Rossi and Beckman proved to be very offensively-gifted players through training camp and having those dudes instead of the shutdown winger or whatever might have proved to be better in some game scenarios.
If the Wild completely suffocate their opposition by way of Foligno, Sturm, and Gaudreau, then maybe they can just sneak by on one-goal games and rely on the power play or that top trio to notch some points. But that's just a giant pulsing question mark and tonight we will see how they handle facing a fairly top-heavy offense.
Will we see a lack of offense?
Speaking of offense and the two dudes that are no doubt on their way to Iowa, and basically the same point discussed just a paragraph earlier, it might be weird to see this team try and win a game being able to score only two goals. If they can notch some more — albeit against one of the NHL's worst defenses and a goaltender that is kind of streaky — then it might be a better sign of things to come and actual ability to outscore other offenses and win some damn games.
Anyways, puck drop is at 7:30 p.m. See you, here.