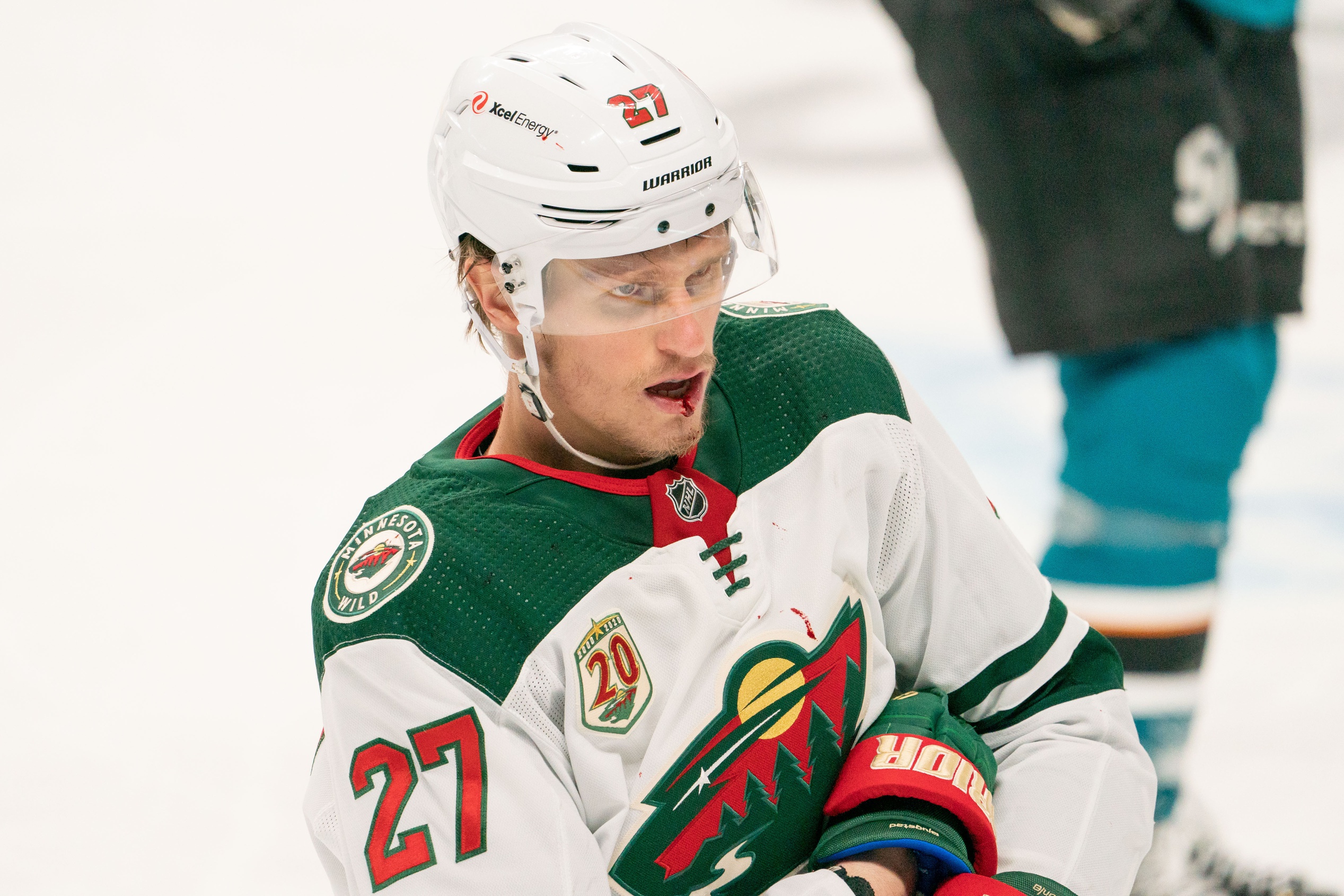 Minnesota Wild general manager Bill Guerin was hesitant to shake things up at the deadline, even though he has made mid-season trades in the past. Why didn't he move any players out or try to get some new ones for the push to the playoffs? Well, he likes his team.
Guerin hasn't been one to mince words in his short time with the Wild, so you can take him at his word when he says he's happy with how the team has played this season and wants to give them a chance to finish it. He brought in many of these players on short-term contracts, and he could have potentially sold a few of them off. Though he is only two years into his tenure, he has a few bigger-name additions to this roster beyond the long-established core that goes back to Chuck Fletcher.
With the post-season approaching, Guerin's largely unaltered team is settling in the postseason. But this is unlikely to be a long playoff run, and Guerin will have to make some decisions about the unrestricted free agents he could have moved. Marcus Johansson, Nick Bonino, Nick Bjugstad, Ian Cole, and Brad Hunt are all set to be UFAs this offseason, but each has a role to play on the team. Some are more significant than others, but each player can do something the Wild needs.
Johansson has a valuable skill set, but he hasn't shown much this season. He was brought in to fill a hole at center, but the Wild abandoned that idea early on thanks to his notoriously poor faceoff numbers. Johansson has proven to be a scorer in other NHL stops, but he only has five goals and 12 points in 25 games this season. While Guerin didn't move him at the deadline, don't expect him back in a Wild uniform next season.
Similar things can be said for Bjugstad. The Minnesota-born center came home on a mission to revitalize his NHL career after suffering significant injuries. He has been moderately effective as a center and a wing. He has 15 points in 37 games this season but has returned to form with his shooting percentage — nearly 9%. Whether he is retained in the offseason probably comes down to what they do with Bonino.
Bonino could have the best chance of returning, starting with his successful history with Guerin. He hoisted two Stanley Cups in Pittsburgh and has been a trusted leader throughout his NHL career. Bonino's presence in the locker room and solid faceoff numbers could make him a candidate to return to the Wild as a bottom-six penalty killer next season.
Guerin will need to prioritize re-signing its young, dynamic RFAs like Kirill Kaprizov, Kevin Fiala, and Joel Eriksson Ek this offseason. But Bonino's defensive-minded play could be a good balance to those offense-heavy top lines. He isn't a prolific scorer at this point of his career, but Bonino has received Selke votes in three of the last five seasons.
On the defensive end, Guerin could have a good case to retain Cole, who was brought in early this season in a trade. He has fit in well in the bottom pairing, mostly playing with Carson Soucy. Rounding out a stingy core of defensemen, he could be the type of player who shores up holes in a lineup and is an asset in a long playoff run. The same goes for Hunt, the only pending UFA not acquired by Guerin. Although he rarely plays, his experience as a seventh defenseman could be incredibly valuable should the Wild's defensive corps fall victim to an untimely injury.
Guerin will likely have to bring back at least UFA one forward and defenseman, and he could retain more. But with expansion looming, he could also surprise everyone and jettison all of his pending free agents. Whatever happens, this will be an interesting offseason given how much roster turnover is possible.