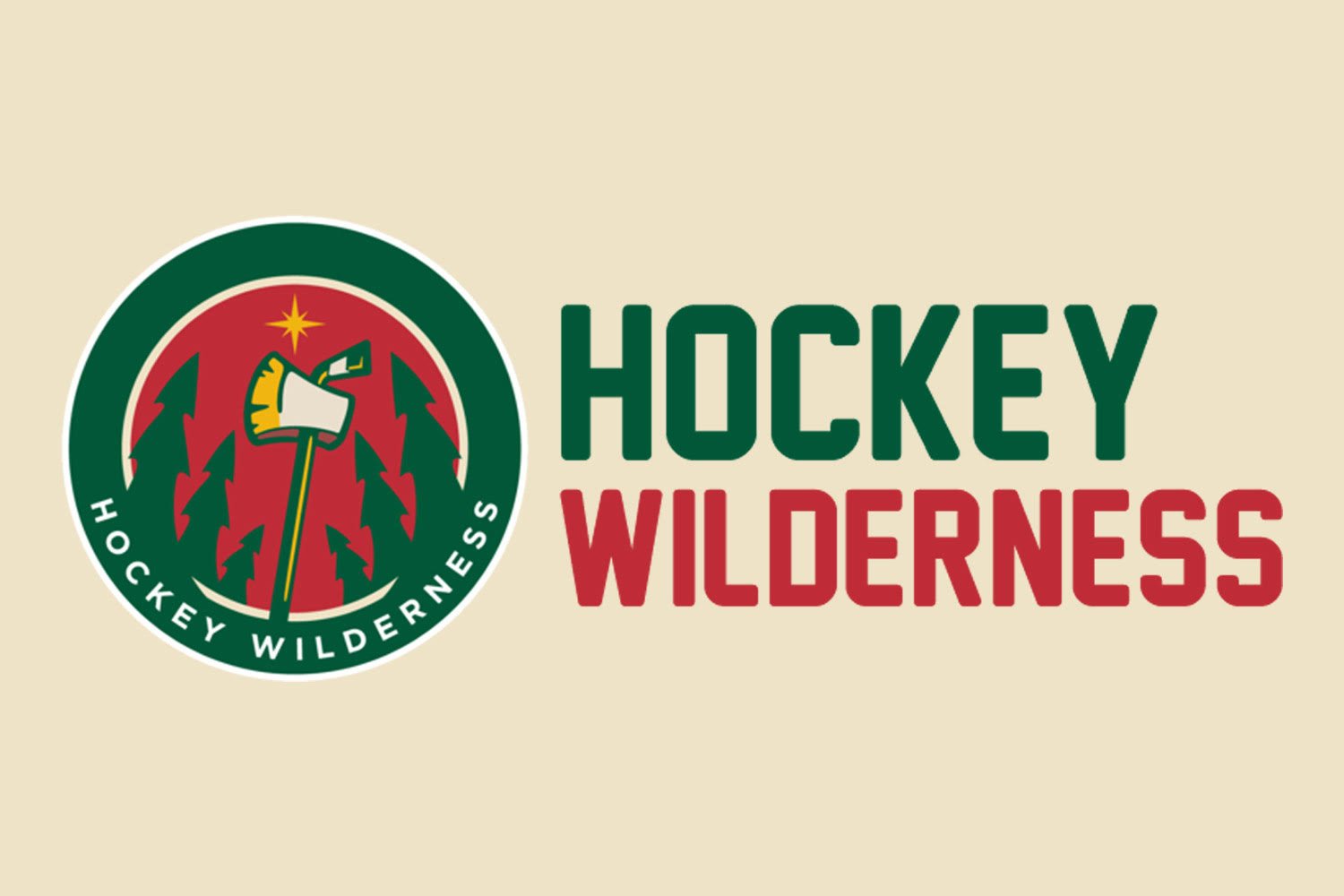 Kirill Kaprizov's contract dramatics are done and over with and now we get to simply enjoy the actual sport of hockey instead of the silly little financial logistics that is associated with it. Actual hockey.
On Thursday, the Minnesota Wild are set to hit the ice for their first day of training camp in preparation for a very interesting regular season. Whether it's the expected debuts of top prospects or the continuing presence of shutdown hockey, the Wild are going to potentially be a threat in their conference full of mediocre organizations. But before that, there's some drills and practices that still have to be played.
The Wild released the three groups each player participating will be sorted into and with this, we can speculate on ideas and combinations that head coach Dean Evason is keen on.
That's definitely a whole lot of names, but let's break it down a bit.
Group A
Obviously the first name that pops out of you is Kaprizov, and shortly after, you see Joel Eriksson Ek sitting there as the only true NHL center that is in that group. Which obviously means that Evason is thinking of having one of the best two-way centers in the entire league play with the Russian star. A call that many fans were begging for, as we saw Victor Rask get the honor of playing beside the then rookie Kaprizov and bottle many scoring chances that were gifted to him. Now we might be seeing Eriksson Ek finally get the real number-one center label, instead of just being that but always listed on the third line for some reason.
And of course, Kaprizov's wing partner Mats Zuccarello joins them — if that is going to be the Wild's top line this season it is one to watch out for from every single angle on the ice.
Jared Spurgeon and Alex Goligoski also already are joined at the hip, which was projected from the second the latter signed his one-year deal this summer.
Other than that, it's basically Cam Talbot and a bunch of tweeners. Mason Shaw and Will Bitten are going to get decent looks as established AHL players now, and it will be interesting to see how Ivan Lodnia and Caedan Bankier get on as the youngsters of the group. But it has to be that top line that makes our eyes pop out of our heads like we're in Roger Rabbit.
Group B
Somewhat connected to Eriksson Ek, his typical linemates in Marcus Foligno and Jordan Greenway are together in this group, along with Ryan Hartman as the only centerman from last year's team. Honestly, that might just be the third line already and since Hartman had okay defensive results, he can get a significant two-way boost from playing alongside one of the best defensive players in the league in Foligno.
On the "B" blue line, it's the depth options. Jon Merrill, Dmitry Kulikov, Jordie Benn, and rising star Calen Addison. This will be the battle for who gets to be on the bottom pairing when the puck is dropped on Oct. 15 against the Anaheim Ducks, and if Addison can impress over the more slow of foot Group B teammates, then there is a possibility he's going to be one of the last men standing.
Connor Dewar and Adam Beckman provide some interest for dark horse contenders for forward spots, but most likely will be playing together on the top Iowa line when it kicks off. Also, Nick Swaney and Damien Giroux — two of my favorite hard-nosed workhorses during the Wild's rookie camp last week — are going to be just a joy to watch for the coaching staff in this one.
Group C
Okay this one is just pure fun. We have a trio of Kevin Fiala, Matt Boldy, and Marco Rossi. If that is a line at any point this season, I am going to staple my forehead to the screen to never miss a moment. The best part is it's easy to see how those three would work together — Fiala as the triggerman as the rookies are either retrieving pucks from the boards or keeping it to themselves with their individually excellent ability to retain possession, becoming the key playmakers on whatever line they are on. It just makes sense and Big Dean seems to think so as well.
There is another deeply hidden trio of forwards as well in here. Nick Sturm, Nick Bjugstad and new forward signing Frederick Gaudreau rounds out the top division forwards. If that is potentially the fourth line in this hypothetical Wild lineup we're creating, then Minnesota is doing pretty damn good. All three of them can work hard in the offensive zone and all three of them can play up the lineup if they are needed in case of injury. A quasi riches of depth.
On the blue line, Jonas Brodin and Matt Dumba appear to be reunited once again, forming a very strong two-way pairing and one of the league's best at keeping the scoring chances their team's way, but beyond that there are some high-potential rookies. Ryan O'Rourke, Daemon Hunt, and Carson Lambos all ended up in this group and beyond Addison, these three are for sure the Wild defenseman prospects with the highest potential to contribute down the road. Having them work together (or potentially with one of Brodin or Dumba if Evason is in an experimentation mood) can only do them good at their first major-league camp. This is most likely going to just be a development experience for them, as they all head back to their respective junior leagues.
While some coaching staffs around the NHL try to vary up their pairings for their individual training camps, the Wild have really laid it out stark ass naked in these groups. There's already existing chemistry between some players and even if there are rookies, there is a clear stylistic compatibility with their fellow group members. We'll see how this goes in the next week or so, but with their first preseason game happening on Saturday against the St. Louis Blues, we can see fairly clearly what the lineup is going to be.
Okay, now let's watch some damn hockey.