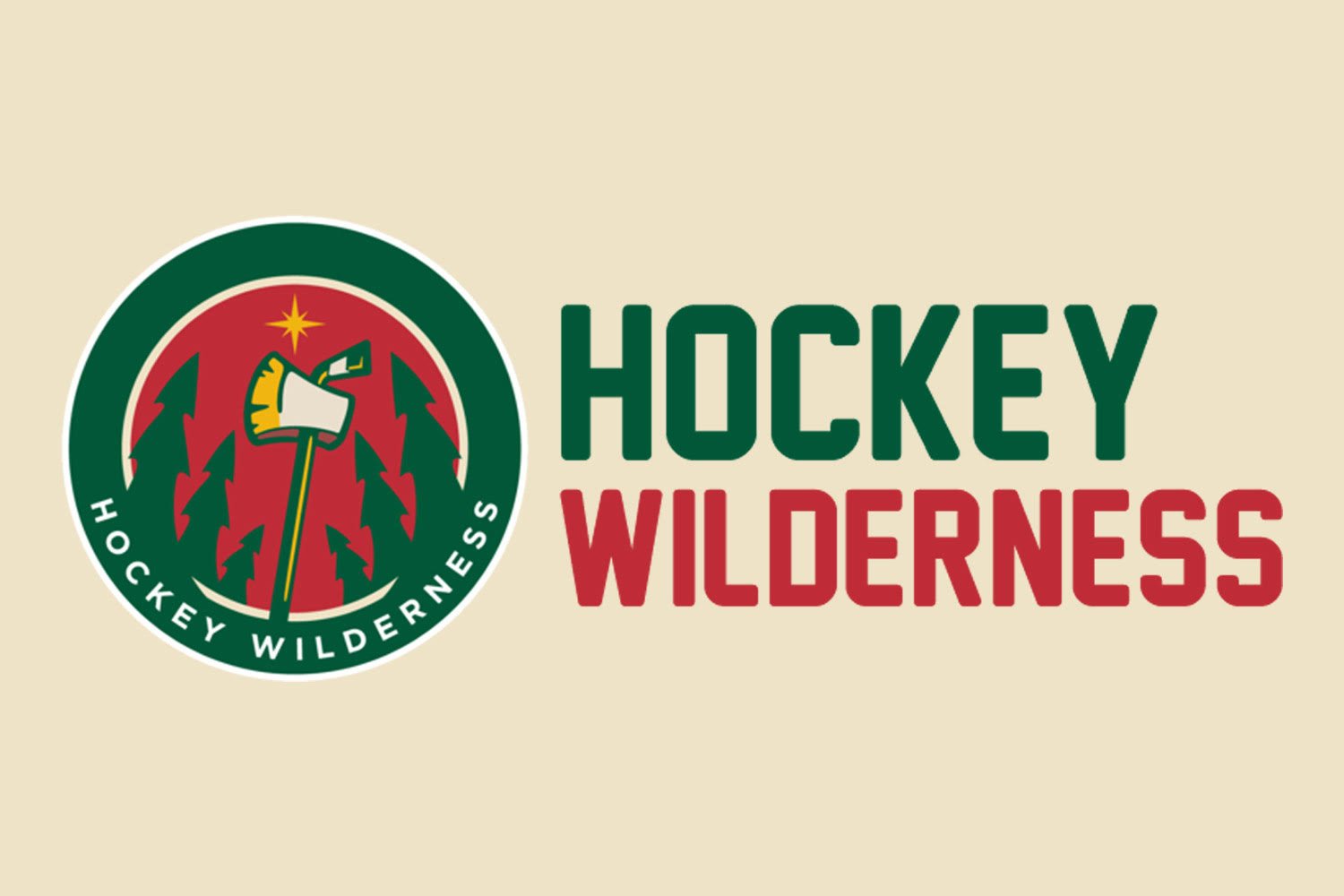 The Minnesota Wild hosted their now annual Town Hall meeting Wednesday night at Xcel Energy Center. Wild General Manager Paul Fenton, his top assistant Tom Kurvers, and head coach Bruce Boudreau were the panelists fielding questions from the season ticket holders in attendance and from fans on Twitter. The meeting could be viewed on Fox Sports North live, and while it's only August, hockey is just around the corner.
Though, as much as this coming season is anticipated by the fan base, it's also one that many fans may be willing to sit on their hands until they see how things play out. Paul Fenton didn't really open a vein on stage about his direction for the team, nor did he peel back the curtain on his own thought processes.
They Like Us, They Really Like Us
There were no words spared as Kurvers, Fenton, and later on Boudreau extolled this Wild fan base as "passionate" and "nice," - that they, "really know the game well." Kurvers even mentioned that he was surprised with how much pride the players had playing here and in [the Xcel Energy Center]. From afar, Boudreau, Kurvers, and Fenton characterized the Wild as a team that made it difficult to play against, and, "tough to beat." The Town Hall certainly didn't lack the organizational pandering of the its fans.
A fan from Mahtomedi stood up and asked Fenton about his plan to win a Stanley Cup. "Should we reveal it one piece at a time?" the Wild GM replied through a smirk. He went to describe that being patient will be key to helping this team. They want to see the players, find out who fits, and then make better decisions off of that. "The core is the key. We've got really solid goaltendingfrom what we've seen. Our defense is as good as anybody's, our top 9 have a history of putting points on the board. We know some of them can play better, and they'll have to play better for us to challenge for a Stanley Cup."
The patience is what we have witnessed this entire offseason. Fenton didn't make a move just to make a move and he should be commended on that. But there was also a lot of reporting that he had tried to make an impact trade, so that virtue of patience is now likely more convenient than the truth of what he wanted to do. We all saw the trade proposal that had Jason Zucker, Nino Niederreiter, and Tyler Ennis all going to Arizona for Max Domi and Christian Dvorak. That is less of a tweak, and more of move that is akin to a back-hoe rolling and scooping out the positive talent on the roster. This team needs a change. It needs more of a direction, and it needs an attitude change.
Fenton went on and pointed to the Wild's strategy during free agency, " We added some grit, we added some character on the fourth line. We added two Minnesota guys in [Matt] Hendricks and [J.T.] Brown that we're very familiar with. We think that that attitude can hopefully take us to the next level."
So while I do think this team needs a serious attitude adjustment, I think it just comes with a new philosophy on the ice. I don't see how bringing guys in like Hendricks or Eric Fehr move the needle on the ice enough to get this team to the next level. This team is chock-full of high character guys with loads of leadership qualities. But the philosophy needs to be to get talent on the ice, and then get them to attack the net, be strong on the puck, and conduct their business in the rink. Attitude, even the right attitude can only get this team so far.
Fenton, at this point, is happy with the team he's assembled, but qualified his "happiness" with a, "let's analyze it and see how it is."
"As soon as we drop the puck and start playing hockey in training camp, I'm going to have Bruce will be whining at me for something."
We got some injury updates, if you want to call them updates. Luke Kunin went down with an ACL injury in March when he was called back up. Zach Parise was diagnosed with a broken sternum prior to Game 5 in the Stanley Cup First Round match-up with the Winnipeg Jets. Lastly, the Wild missed the heck out of Ryan Suter who had a broken fibula and talus bone in his right leg. Fenton didn't like to talk specifics about each injury but did mention that he expects each player to play, but that "whether or not they'll start training camp is to be determined." We know that Parise is good to go. Kunin is still probably quite a ways away, but that Suter injury is the one most fans are looking at. For the Wild to be without their number one defenseman to start the season for any length of time can be costly in the standings in an already ultra-competitive division.
Bruce Boudreau is ready for hockey to start. In part, he looking forward to big seasons from a few young players this season. "There are three players I'm really looking forward to seeing this year. Joel Eriksson Ek started out playing only nine games. Last year he played on the fourth line and by the end of the year was a third line player. I think he's ready to make a jump - a real big-sized jump - to be a major part of our team here. Jordan Greenway who played the last 5 games and then the 5 playoff games. He got better every game. The first game he was in Nashville and it was little bit like a deer in headlights, but by the end of the playoffs, he was maybe our best player up front. Nick Seeler played 22 games with us, and boy, for a guy that you didn't see too much in training camp, really came on and was a plus-10, and gave us some real added grit on the back end."
One of the fans in attendance brought up Kirill Kaprizov.
"We are working on it," Fenton put plainly. "It's a work in progress. He got a contract in the KHL, but we're talking to him and his agent. Unfortunately, there is no easy way out of this. We're investigating it, and we're trying to build a relationship. We know he's young, but we know how good he is." Not that any of what Fenton said regarding the Kaprizov situation should be considered new to the people that have bee nkeeping tabs on this situation from the start, but it is good to hear them describe the process of building a relationship with him. Kaprizov has immense potential and it appears the Wild feel that he's incredibly important to their future.
The regular season start on October 4th against the Colorado Avalanche, and the homer opener is just two days later when the Wild play host to the Vegas Golden Knights on October 6th.