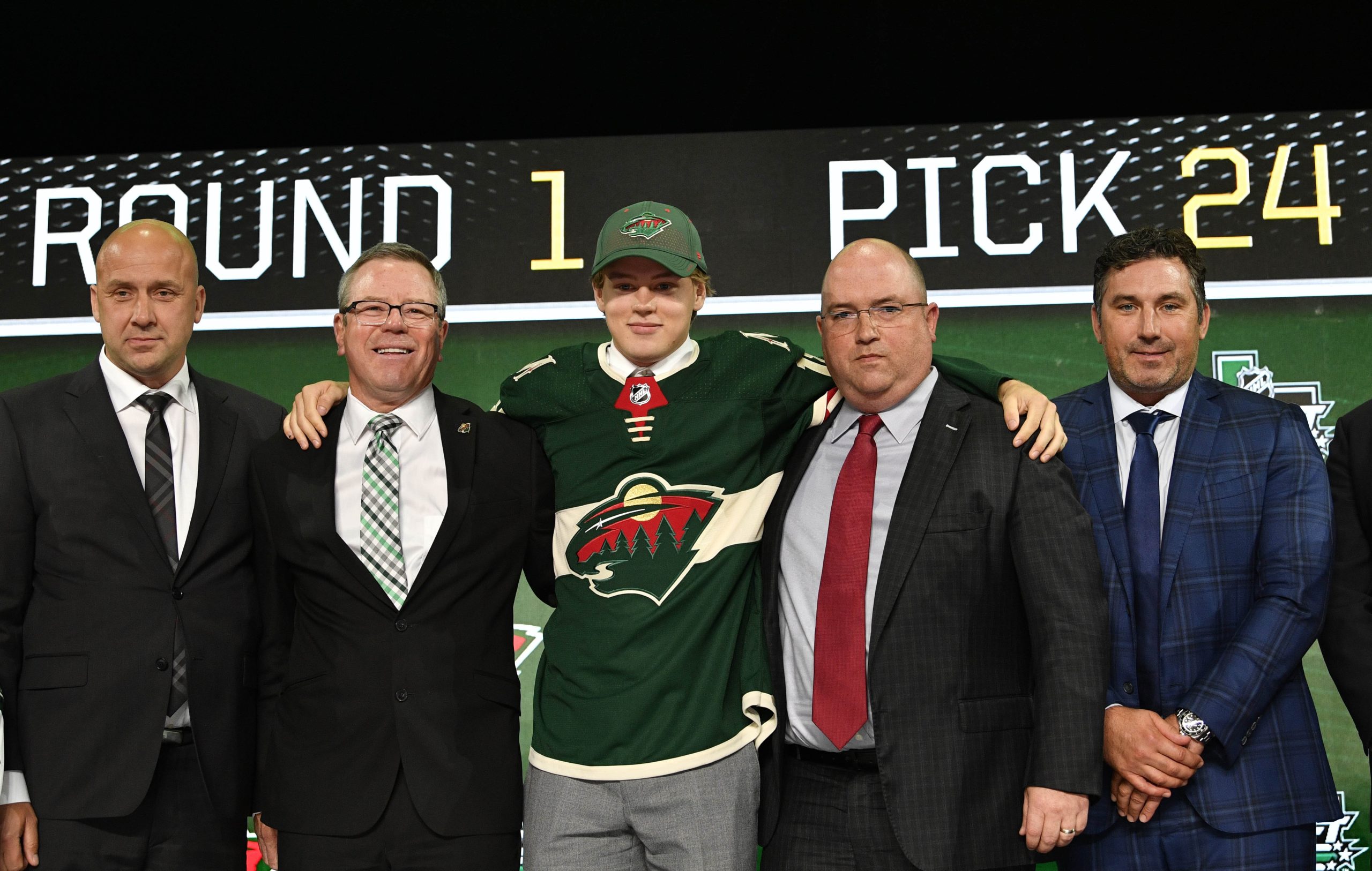 With their first-round pick in two years Friday night, the Minnesota Wild used their 24th overall selection in the 2018 NHL Entry Draft to select defenseman Filip Johansson.
Despite going off the board a bit with that pick -- not many draft pundits had Johansson going in round one -- Johansson is a Swedish defenseman possesses a strong two-way game and has great hockey IQ.
"I did not think I was going to be drafted in the first round," said Johansson.
"I love taking smart defensemen," said Wild general manager Paul Fenton, who made his first selection with the Wild after being hired in May as the team's GM.
Assistant general manager Brent Flahr -- who is running the Wild's draft table once again this year -- said, "For us, he is a two-way defender. Very good mobility to defend. [Covers] gaps exceptionally well. I'm not saying he is [Jonas] Brodin but he has the Brodin instincts as far as going back and making plays."
Minnesota holds seven picks in Saturday's portion of the Draft, which covers rounds two through seven.
---
Stay up to date on the Wild offseason with Giles & The Goalie!