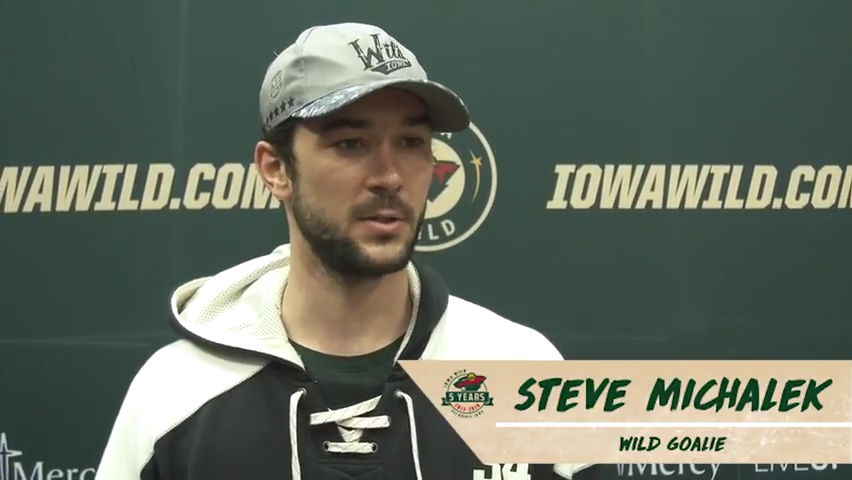 With Minnesota Wild goaltender Devan Dubnyk out this evening with an apparent knee injury, the Wild have recalled goaltender Steve Michalek from Iowa under emergency conditions.

stats via hockeydb.com
Michalek, 24, is a 2011 sixth round pick of the Wild. This season with Iowa the former Harvard goaltender has gone 6-1-2, with a 2.52 Goals Against Average and .926 save percentage. In his AHL career - all with Iowa - Michalek is 26-20-5 with a 2.61 GAA, .918 save percentage and one shutout.
Michalek will be in uniform Thursday night - wearing number 31 - for Minnesota as they host the Toronto Maple Leafs at Xcel Energy Center. Alex Stalock, who picked up the win in relief of Dubnyk Tuesday, is expected to be the starter Thursday night with Michalek serving as the backup.
UPDATE: The Wild have announced that Dubnyk is now out week to week with a lower body injury.
---
Never Miss an Episode of Giles & The Goalie!