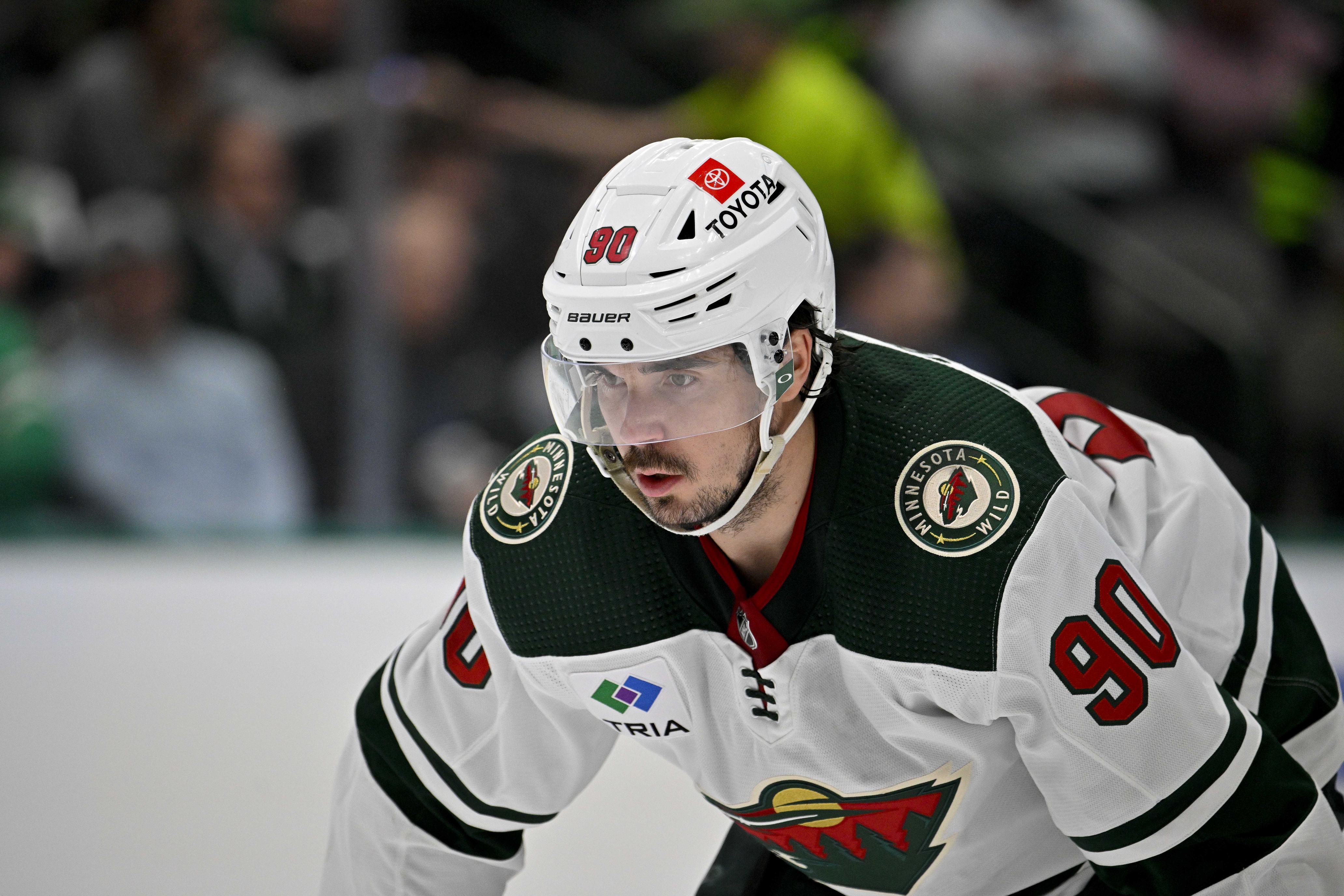 Image courtesy of © Jerome Miron-USA TODAY Sports
The Minnesota Wild were so impressed by Marcus Johansson's play during the last stretch of the regular season and the six games of their playoffs, that they have decided to keep him around.
Announced by the team on Tuesday morning, the Wild have re-signed the 32-year-old winger to a two-year, $4-million deal that will carry a cap hit of $2 million through the 2024-25 season.
Minnesota acquired Johansson in the week leading up to the NHL trade deadline from the Washington Capitals for a 2024 third-round pick and the player has been lights-out for the team ever since.
In the 20 regular season games he got to suit up for the Wild this season, the Swedish winger scored six goals and 18 points while being locked beside starlet Matt Boldy. In the postseason he struggled a bit (like every member of the Wild) and managed to score only two goals in the six games.
Still, the Wild liked him enough to re-acquire the winger after having a brief stint on the Wild a couple years ago, and enough to re-sign him for a couple more years.
Less than 24 hours before the new contract was finalized and made public, Johansson was in front of the media and gushing about how much he likes it in Minnesota.
"I love everything about this place, and this group and the team," he said. "They have an unbelievable team. We're disappointed. We should have done better, so yeah, it's very frustrating."
Well clearly he was frustrated enough to try it again for a couple more years.
With this contract done, the Wild now have approximately $8.2 million of cap space remaining this summer and restricted free agents like Mason Shaw, Brandon Duhaime, Sam Steel, Calen Addison, and Filip Gustavsson needing new contracts. This is going to be one busy summer for Wild general manager Bill Guerin, whether that is trading away players as sacrifices to the salary cap or trying to re-sign some of these players to reasonable (and team-friendly) contracts.
Either way, there are now only nine regular forwards, five regular defensemen, and Marc-Andre Fleury, tied to contracts for next season.