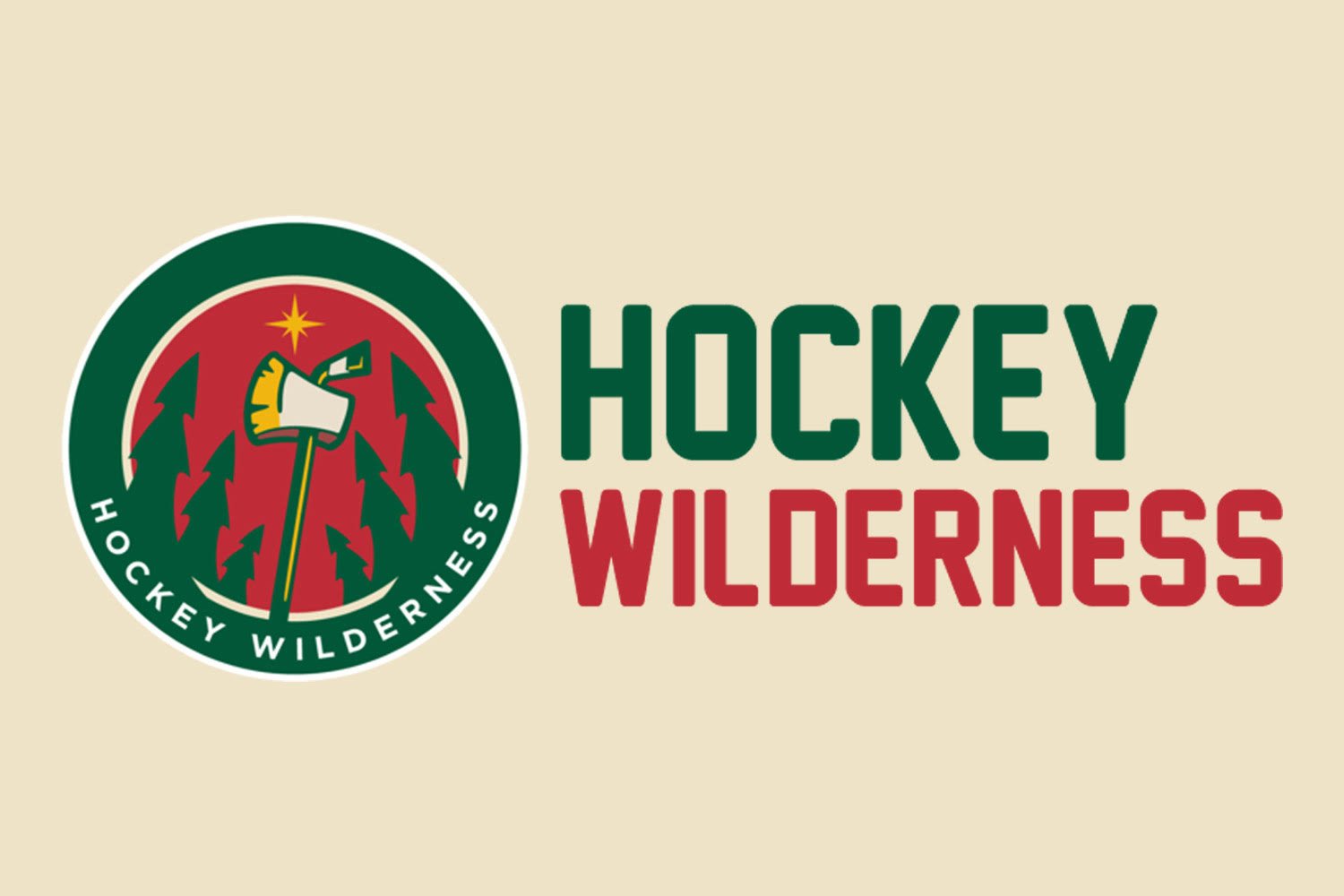 Prospect Development Camp is something that us Wild fans look forward to every July. It allows us to head back inside to witness the future of the squad as it takes shape, even if free hockey isn't the best excuse ever to head to Kellogg and West 7th Street in Saint Paul.
Today will be the first of two intrasquad scrimmages that are open to the public. Puck will drop at 2:30 pm, while the second will commence at 5 pm on Sunday. There will be a smattering of Hockey Wilderness personalities roaming Xcel Energy Center this week checking out the youth of the team so be sure to seek us out and say, "hi."
The roster was unveiled over the weekend and it includes 2016 1st round selection Luke Kunin. While the forwards seemed to be filled out with numerous camp invitees, the majority of the defensemen are Wild prospects through and through. Of the players I'm looking forward to seeing is Alex Tuch, Joel Eriksson Ek, Kunin, Gustav Bouramman, Louis Belpedio, and Jordan Greenway.
Both Greenway and Tuch are monstrously sized players standing at 6'6" and 6'4" respectively. But coupled with their size, is their skating and skill. Greenway moves rather quickly and smoothly for his size and it just doesn't make sense when you see it. Big player like him don't usually move like he does. Tuch has moves and can shoot the puck. He's an older prospect, so if he looks like he stands out, he should be, and for someone that is looking to crack the NHL line-up this season, he will have to stand out starting this week.
Eriksson Ek is still a young player that played against adult men in Sweden and had a successful season as an 18 year old. Early reports sound like he is a standout so far in camp. He often gets comparisons to Mikko Koivu, but he is much more offensive than was previously reported on him.
Gustav Bouramman was raved about by former Iowa and Minnesota Wild head coach John Torchetti. Torch said that he wanted Bouramman in Iowa last season, if he could. The kid can flat out skate and moves the puck with efficiency. If you're down in St. Paul, make sure to keep an eye on him, and maybe even ask him what his favorite Pokemon is, like Tony did last year.
I want to see how Kunin plays. With the way the Wild schedule played out last season, it limited my ability to catch college hockey around the area, including the Wisconsin Badgers. (BTW, if you are looking for an outlet for college hockey on Hockey Wilderness, be sure to follow Jack Van Thomme at @HWcollegepuck and the Hockey Wilderness Collegiate Hockey Articles or H-WCHA section on HockeyWilderness.com, as well as our Gopher Womens' hockey coverage from Cat). Anyways...I wasn't able to see this young freshman play, and so I can't wait to see what he's got for game against other Wild prospects. Kunin was one of five players that grew up in the Greater St. Louis, Missouri area that were drafted in the first round this year. Just to be able to witness what he does well on the ice should be fun.
Louis Belpedio is a diminutive player that has shades of Jared Spurgeon to him. He is a player I personally have high hopes for as a prospect. I'd like to see him become someone that we can pencil in at the NHL within the next few years. The strength of the organization is on defense hinges on draft picks like Belpedio making people take notice now.
Some people may disappoint, some may surprise you, and some camp invitee may come out of nowhere that looks really good, like Tyler Johnson once did in this same very camp years ago. While these players are still developing, anything should be taken with a sense of cautionary optimism. These are players playing against their peers in a much more controlled environment with little-to-nothing on the line. Either way, it's and excuse to get your geek cred on and meet some fantastic Wild fans while you're at it.
Full Camp Roster