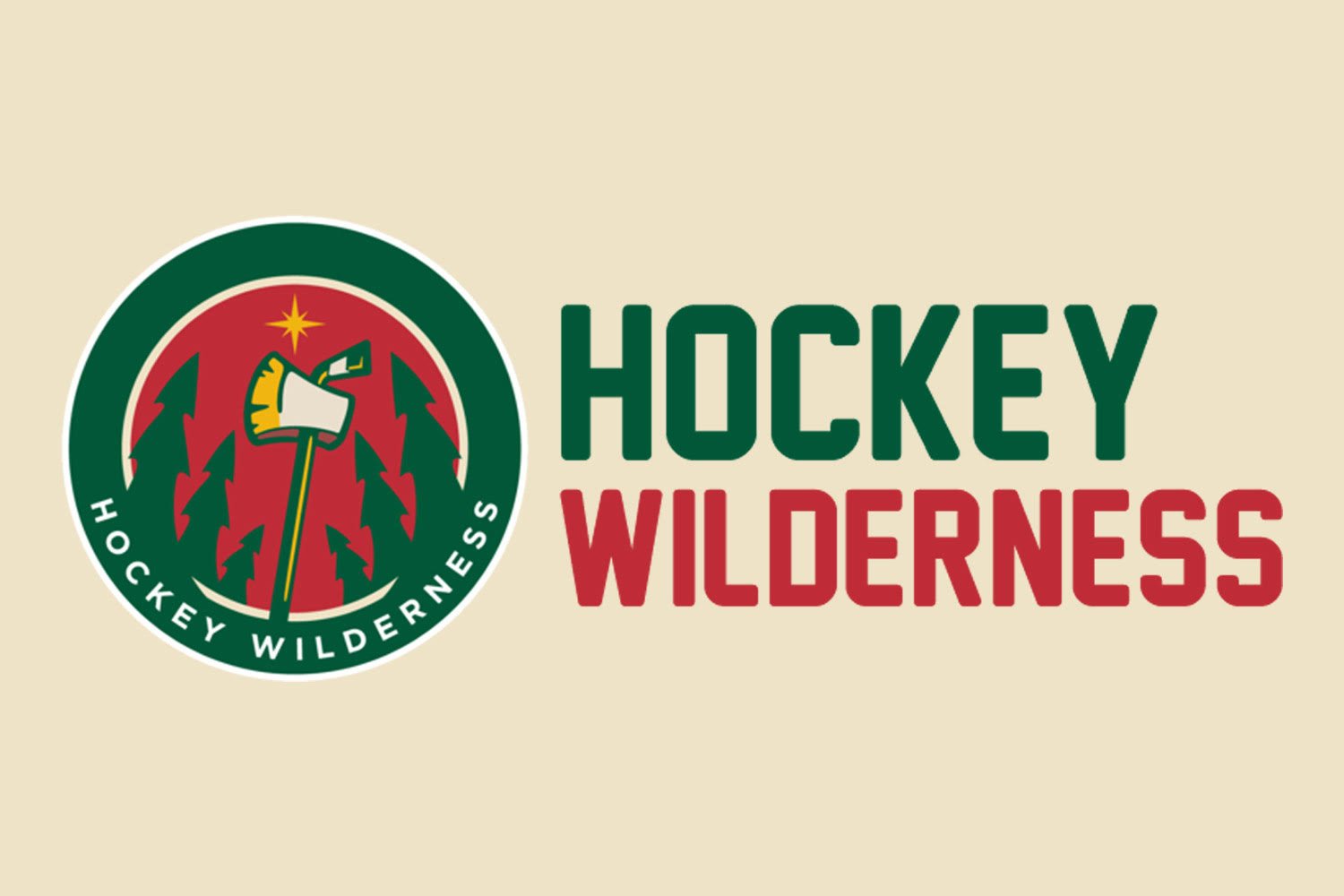 Wild Prospect Development Camp 2017 went out with a bang, including a fun scrimmage, then straight to the parking lot for a boisterous block party with music, food, drinks, and fun. Fans were treated with a fun tilt on the ice past the first half. Scrimmages at camp run 30 minute halves with a running clock and are followed by 5 minutes of 3-on-3 and entire roster shootout.
A few things jumped off the page before the scrimmage even began, with the shape of the rosters being surprisingly polarizing. Team White was full of the biggest players on the ice including Braydyn Chizen (6'9"), Jordan Greenway (6'6"), Carson Soucy (6'4"), and Adam Vay (6'5"). In sterling contrast, Team Green was occupied by some of the smallest and speediest players on the ice in Sam Anas (5'8"), Justin Kloos (5'9"), Dante Salituro (5'9"), and Leon Bristedt (5'8"). It appeared that the teams had been set up for a battle of size versus skill. Maybe my favorite moment was Anas, the smallest player on the ice, pasting largest player Chizen's face to the glass behind the net.
In the long run, Team White was able to pretty much dominate even strength play, with regulation time ending in a 3-2 Team White victory, which is a much closer score than play indicated. Team Green scored twice in the waning minutes to make it interesting, but failed to convert their chances throughout the game. White played a steady game with decent zone exits and finished their chances. Green played more unevenly, and though they were able to create a few odd-man rushes with their superior speed, they simply couldn't finish as White steered them to the outside and forced Green to shoot from low-danger areas.
The tables turned when regulation ended however, with the more skilled Green taking advantage of the open ice in 3-on-3. Green went on to outscore White 7-1 in overtime and the shootout for a final score of White 4, Green 9.
A few players stood out during the final bout of camp and others were invisible. Here's one writers observations:
Invisible
Several players that should have stood out went unnoticed on the ice. A player like Carson Soucy, who was attending his 5th PDC, should have jumped off the page. Unfortunately, he had a pretty quiet game on the blue line. The same for fellow defensemen Gustav Bouramman (which might be a good thing, since he's been noticed for turnovers), Nick Boka, and Jack Sadek, who was very noticeable at last year's PDC. Sam Anas (who scored twice in the first scrimmage) also had a quiet game beyond a really creative shootout move that Adam Vay was able to turn away.
A cut above
It is clear that Jordan Greenway took on a leadership role at this camp. He was the first on the ice and could be seen talking to everyone on Team White while on the bench. He had a beautiful tip-in goal on a Mason Shaw shot from the point. He got to the dirty areas. He also set up Justin Kloos for a score in the first two minutes of the game, and it's clear that his presence will be felt when he arrives in the organization.
Luke Kunin was all over the ice. His speed is incredible and his overall game is a level above the rest of camp, which is to be expected of the only first-round pick on the ice. He impressed especially as he chased down a penalty shot attempt (penalty shots have defensive chasers at PDC). He also showed his scrappiness in dropping the gloves with Giorgio Estephan and neutralizing the threat pretty quickly. Kunin likely needs some seasoning to adapt to the professional game, but the raw skills were definitely on display.
Solid Play
A number of guys were pretty noticeable out of the group of players the Wild have control of. Brandon Duhaime caught my eye several times, using his deceptive speed and also getting to the dirty areas. Justin Kloos is small, but fast and has really good hands. Avery Peterson (in his trademark since high school at Grand Rapids) took the first half off but took over as the game wore on, scoring both in 3-on-3 and the shootout. Ivan Lodnia had an absolute snipe in the shootout. Mason Shaw has great hands and speed. Dante Salituro has blazing speed. Likely Iowa #2 Adam Vay was strong through regulation and withstood several offensive rushes. He allowed a goal while Team Green pulled their goalie with 3:30 to go and got a little sloppy during the shootout, but he looks the part. He's got a huge frame and moves gracefully.
Sign these guys
Unfortunately for the Wild, there were also a number of guys who impressed that the team does not control. These are the guys I would recommend that Brent Flahr and Chuck Fletcher have some long conversations about. Jack Walker scored 72 points in 70 games in the WHL. He came to camp and it was impossible not to notice his speed, skill, and ability to see the game. He was in the middle of a lot of odd-man rushes and had a great move that hit the post in the shootout. Leon Bristedt of Golden Gopher fame, isn't big, but he can score. He buried a nice shot from the slot in regulation and then another in the shootout. The coaches were so impressed, they asked him to take a second shot at the end of the shootout, and of course he scored again. Brendan Van Riemsdyk, youngest brother of James and Trevor, caught my eye. He is big, but still needs to fill out. However, his positioning was excellent and I think he'll be an NHL player when he comes of age.
Final Thoughts
This being my 3rd annual pilgrimage with my dad was a great event to attend. The play on the ice was less compelling with only a couple highly-touted prospects taking the ice. However, it's a great tradition to check out the toybox with my dad and I'm really glad we went. If you haven't been to a PDC, it's definitely a fun time, and best of all it's FREE. I highly recommend checking out next year's camp if you weren't able to make it this year.