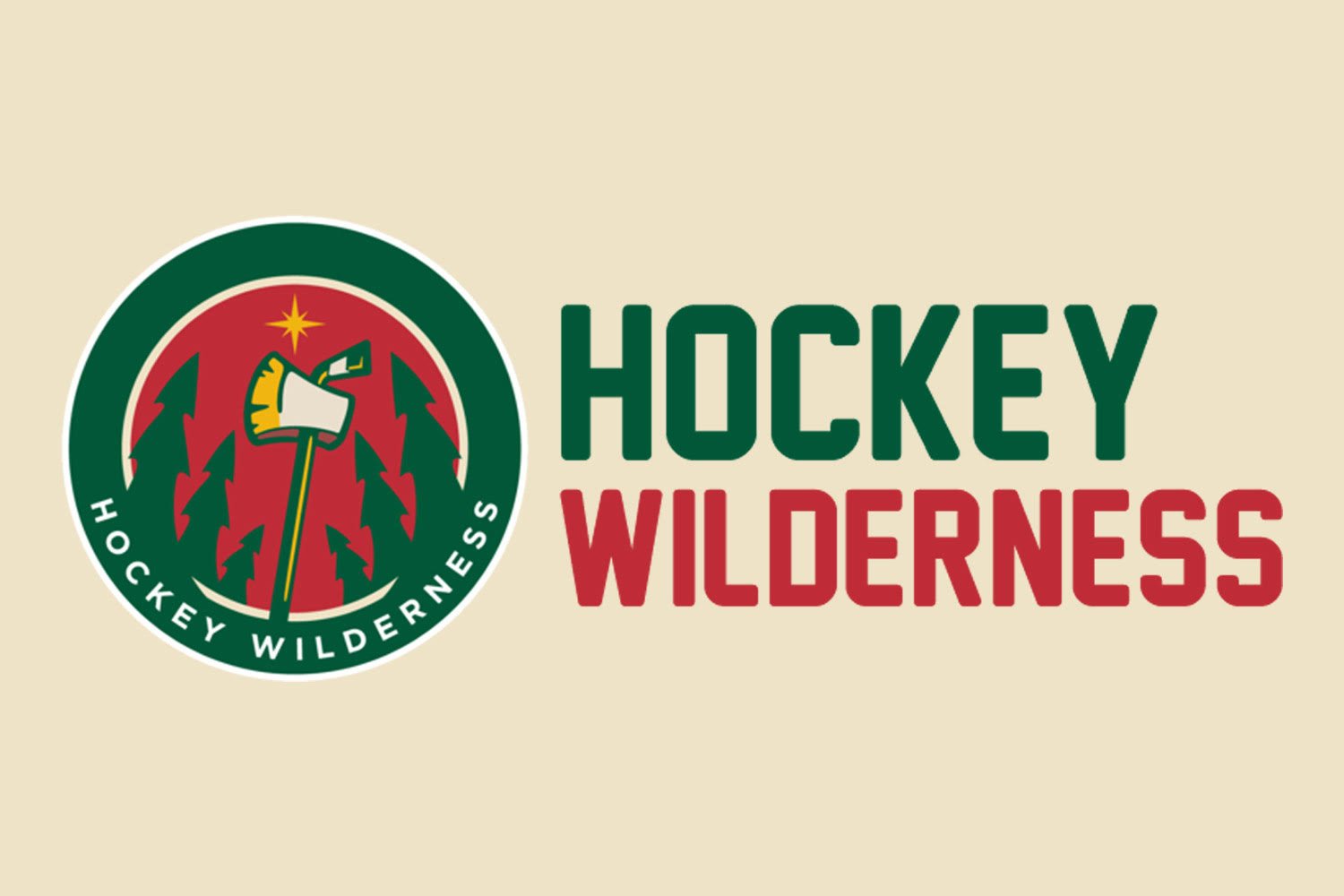 After a long wait and multiple revised schedules, the start of the National Hockey League season is finally here. The ongoing pandemic means business will be nowhere near usual, but aside from the specter of ongoing outbreaks and stadiums with less than full capacity, it will be nice to see actual games with actual players again.
Last year, we awarded four postseason team titles to Minnesota Wild players who earned the distinction with superb play. Before the puck drops on the 2021 season, let's throw some hats into the ring and predict who might be the team award winners come next May (or hopefully, July), as well as try to envision where the Wild will end up in a brand new, albeit temporary, Honda NHL West Division.
Let's start with the most obvious selection of all:
Best Newcomer
The Wild made a series of moves in the offseason, and many of them are ready to make a serious impact...
OK, that's enough of that. It's Kirill Kaprizov. Of course it's going to be.
But since the fight is so unfair, we'll give a special award this year...
Best Newcomer Not Named Kirill Kaprizov
While I'm of the opinion that Nick Bonino might be able to have a bit of a career renaissance in Minnesota—maybe not to the level of someone like Eric Staal, but a resurgance nonetheless—truthfully, the player that can (and needs to) have the most immediate impact with the Wild is new starting goaltender Cam Talbot.
With a strong defensive corps in front of him, Talbot is coming into a situation where he can definitely succeed. And with Alex Stalock out indefinitely, Talbot will not only have to be an upgrade to outgoing starter Devan Dubnyk, he'll likely be called upon to be in net nearly every night. Sure, the Wild have Kaapo Kahkonen on the bench, and Andrew "Hamburglar" Hammond on the taxi squad, but neither of the Wild's current secondary options are dependable enough to yet be trusted with long-term duty.
While I think Talbot might fall short of his 2016-17 season where he finished fourth in Vezina voting, he'll more than surpass the other non-Russian newcomers and make his mark on the 2021 season.
Most Improved
Speaking of needing players to step up, the Wild have a number of young guys that have not quite lived up to their high draft picks and vaunted prospect statuses. The two obvious names that come to mind are Joel Eriksson Ek and Jordan Greenway. But while both players will have ice time opportunities aplenty with Mats Zuccarello to start the season, the forward that I think will take the biggest step forward is former college free agent signing Nico Sturm.
After scoring 12 goals and 20 assists in his first season with the Iowa Wild, Sturm scored his first NHL goal in last season's play-in playoffs. And though he'll start the season on the fourth line with Victor Rask and Ryan Hartman, Sturm had a good camp and will no doubt have a chance to move and up and down the lineup as the season progresses.
Best Defenseman
Choosing the newly-named captain Jared Spurgeon would be an easy pick here. And while I expect the General to have another solid defensive season that is ignored nationally, I'm going to go way out on a limb and say that Matt Dumba will finally break out offensively.
He's certainly already fired up for the season...
I don't have anything specific to lean on for this prediction, but the guy's certainly due. He's healthy. He's made it through rumors and speculation that he was definitely going to be traded—though those rumors will likely still persist in 2021 with Marcus Foligno re-signed and Seattle expansion still looming. Bottom line, he'll be motivated to live up to his ability and expectations.
Team MVP
Kevin Fiala won the award last season, and there's no reason to believe he won't take home the prize again in a shortened 2021 season. Sure, Kaprizov might surprise everyone and win not only the Calder but the Hart as well, but even with the Russian's high level of talent, he will be playing his first year in the NHL, and there's bound to be some bumps in the road, especially as opponents figure out his game.
Fiala, on the other hand, has had several seasons to acclimate and was by far the best player on the ice last year, leading the team in points (54) and finishing second in goals (23) and assists (31).
Fiala won't have his primary center with Staal gone, but should he be paired with Nick Bjugstad or Nick Bonino, he should still have the time, space and ability to pull off more of the insane goals that we saw last season.
Honda NHL West Division Predictions
1 — Colorado Avalanche
It seems like every reporter, blogger and prognosticator has the Avs as the default winners of the new West, and I'm not one to disagree. Nathan MacKinnon, Mikko Rantanen, Cale Makar... and we haven't even gotten to Landeskog yet? Yeah, the West is the Avalanche's to lose
2 — Vegas Golden Knights
The Golden Knights have in my mind the strongest defensive top four in the west and can roll three offensive lines at you. Granted, their centers after William Karlsson are a little suss with Stasny gone, but if Cody Glass has a strong sophomore season, Vegas might just be able to keep up with the Avs and give them a run for their money.
3 — St. Louis Blues
Some might have the Blues higher on the strength of their defense and goaltending, but with shallow offensive depth and Vladamir Tarasenko out of possibly half of a shortened season, nothing short of a Vezina-winning season from Jordan Binnington will allow the Blues to keep up point-for-point with the top two teams in the league. Luckily for them, that would be more than earn a playoff spot in the top three.
4 — Minnesota Wild
I'm all in on Talbot being a significant step up from Devan Dubnyk's final two seasons in a Wild uniform. Kaprizov looks ready to impress. And as mentioned before, there's a chance this is finally the year Dumba puts it together. It won't be enough to really battle with the top teams in the West (and it will likely result in yet another one-and-done in the playoffs), but the Wild should be competitive and battling right into May for a spot in the postseason.
Whether or not that's something you're looking forward to? That's another story.
5 — Arizona Coyotes
The Coyotes lost some considerable pieces to free agency in Taylor Hall and Derek Stepan, but the young and talented core looks ready to build on their 2020 playoff success, having knocked off the Nashville Predators in the play-in round. That said, they've also made a bunch of self-inflicted wounds from a management standpoint, whether it was violating the NHL's combine testing policy and losing two draft picks, or selecting Mitchell Miller knowing full well about his checkered past. But goaltenders can often carry less than stellar teams on their shoulders, and while I think Darcy Kuemper and Anti Raanta can get the Coyotes pretty far, I don't see getting them far enough to see the postseason.
6 — Los Angeles Kings
The Kings are a mix of super old and super young, with not much in between. If everyone is clicking, they can win some games they're not supposed to, especially high-scoring affairs against the Golden Knights or the Avalanche. But in a condensed season, relying that much upon the likes of Anze Kopitar, Dustin Brown and Jeff Carter could catch up to Los Angeles in a big way. They could find their way into the fourth and final playoff spot, but they'll likely finish short.
7 — San Jose Sharks
After finishing last season in the unfamiliar territory of the cellar of the Pacific division, the Sharks decided to throw everything they could at the problem. They brought in Devan Dubnyk to shore up goaltending. They traded for Ryan Donato to hopefully fill a top-six role that he couldn't find with the Wild, though he's already been shifted down to the third line during training camp. They brought back Matt Nieto and Patrick Marleau to fill bottom-six spots as well. But the Sharks are another team with aging stars and injury issues. If they can overcome their issues from last season (and their additions pay off), they could possibly finish as high as the fourth playoff spot. But so much has to go right, and with the lack of depth and a goaltending tandem that could be one of the worst in the West, there's not a whole lot of reason to think they'll be able to pull it off.
8 — Anaheim Ducks
Anaheim is another team stuck in the muddled middle of competing and going full rebuild mode. The difference between them and the Wild is that the Ducks don't yet have the young players ready to kick down the door like Kevin Fiala last year or Kirill Kaprizov this year. Also, their defensive zone is less than inspiring. Gone are the days where they could steal a win or two from the Flames, Oilers and/or Canucks. Now, with Colorado and St. Louis and even the Wild taking their place, the Ducks might not have a choice whether or not to rebuild - their hand might play itself.